As the central bank, the Bank of Namibia's vision is to work in the interest of the public by supporting the achievement of the national economic development goals.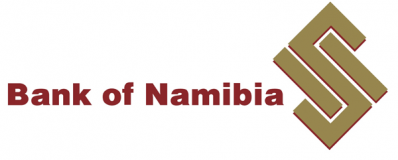 The Bank of Namibia is Namibia's central bank entrusted with various functions such as: supporting economic growth and development, act as fiscal advisor and banker to Government, promote price stability, manage reserves and currency, ensure sound financial system and conduct economic research.
The Bank has prioritised skills development as a necessary intervention to help Namibia gain relevant skills in emerging and highly critical areas. Thanks to the cooperation and collaboration from various stakeholders, educating Namibians has been and will continue to be a central part of the Bank's social responsibility. As such, it is a source of great pride to see the central bank and other critical institutions in the country run by Namibians, as a result of such interventions.
The Chevening Bank of Namibia Scholarships come at a time when the financial sector as a whole is impacted by technological changes, new governance frameworks, competition, new organisational forms, increasing demands from consumers and issues of financial exclusion.
As a regulator, the central bank is required to make judgement calls on fintech risks, digital currencies, making the cloud safe, supervising Artificial Intelligence (AI) and defending the financial system against impending cyber security attacks. Therefore, the scholarships bring an opportunity for the Bank of Namibia to prepare to embrace the imminent digital revolution and tackle technological change.
Why does the Bank of Namibia partner with Chevening?
To ensure scholars' experiences in the UK leave beneficiaries supportive of the UK and Namibia and to position the Chevening Bank of Namibia Scholarships as the most prestigious programme of its type.
How does the Bank of Namibia benefit from partnering with Chevening?
Over the past years, the Bank has embarked on a successful capacity building and training programme that produced skilled personnel, not only for the Bank itself but for the country at large. The Chevening programme provides an opportunity for the scholars to network and learn from their various experiences in UK and upon their completion, the scholars are expected to return to Namibia where they are expected to make meaningful contribution to the economy. Currently, several of the leading minds in the private sector, at state-owned enterprises and in government, are products of this great institution Bank of Namibia and the Chevening programme.
Who is eligible for the scholarship?
The scholarship is open to two scholars from Namibia who wish to study a one year master's degree programmes in subjects related to economics, banking, finance and international trade at any accredited and recognised university in the UK.