Founded in 1884, Bangor has a long tradition of academic excellence and a strong focus on student experience. Bangor's beautiful but inexpensive location has been described as "the best university setting in the UK" (The Independent). We are also highly ranked for our green credentials.
Bangor is a research-led university with a history of academic excellence. We rank 169th in the world for our International Outlook (Times HE 2021). According to the present UK Research Excellence Framework (REF 2014), three-quarters of Bangor's research is recognised as world leading or internationally excellent.
Bangor has invested heavily in research expertise and infrastructure. We have a state-of-the-art innovation centre, a science park, a research-dedicated MRI/fMRI facility, and the UK's only marine science university research vessel. Our £48m Arts & Innovation Centre offers a hub for creativity, collaboration, and relaxation unrivalled in the region.
Our commitment to sustainability has earned us a global reputation and we rank 15th world-wide for our green credentials (UI Greenmetric World University Rankings 2021).
Ranked as a UK top-10 university for student satisfaction (Complete University Guide 2021), we offer a caring and supportive environment to international students and have over 200 clubs and societies (including volunteering) which are free to join. New students are guaranteed accommodation in our award-winning Halls with fast wifi and gym membership included. Bangor has been ranked the UK's most affordable university town (Totally Money 2019).
Our quiet scenic setting helps new students settle in quickly – you can walk to classes in minutes or take a bus to local castles and mountains. All this – while being well connected to London and Manchester by train.
Chevening Scholars have studied a wide range of courses at Bangor University including MSc Public Health & Health Promotion, LLM International Criminal Law & International Human Rights Law, MSc Conservation & Land Management, MSc Marine Biology, MSc Principles of Clinical Neuropsychology, MSc International Media & Management, MSc Banking & Finance, MSc Sports & Exercise Sciences, MA Applied Linguistics for TEFL, and MSc Clinical & Health Psychology. We look forward to supporting new Chevening Scholars at Bangor in 2022. A warm welcome awaits!
Bangor University and Chevening
We partner with Chevening to nurture future world leaders and to increase diversity on our UK campus – Bangor also fully shares and supports Chevening's commitment to the UN's Sustainable Development goals.
Chevening Scholars enrich our learning and social spaces with their talent and energy. They provide our "Window to the World" to understand global issues and how young people are responding worldwide. They journey with us in our development as a truly global university.
Our previous Chevening Weekends have allowed Scholars the opportunity to experience Welsh language and culture and to hike up Snowdon. We also enjoyed involvement in the 2021 Treasure Hunt, with a goodie bag hidden on campus!
---
The scholar experience
Rana Sherif from Egypt is studying MSC Public Health and Health Promotion at Bangor.
What difference has the Chevening Scholarship made to you?
This opportunity indeed is a life changer for me as a one-year Msc. degree course in the UK will boost my career in a short period and the UK's educational reputation is recognised in my country. Also, studying in the UK will open for me countless networking opportunities.
How did your application stand out?
I used strong examples of my leadership and networking skills and how I usually influence people using the STAR technique in writing. Also, I was very clear about why I chose my field of study and how this relates to my current work and future plans.
Your tips for a good scholarship application?
Start working on your essays and application requirements early; this will give you the opportunity to know and present yourself better in words.
What's been the best part about your Bangor studies so far?
The support that the university is giving me in all aspects (accommodation, study, learning, etc). Also, the sports activities and student life in Bangor is spectacular.
Why apply?
Always pursue your dream. If you really want to win a scholarship to study, you will eventually.
---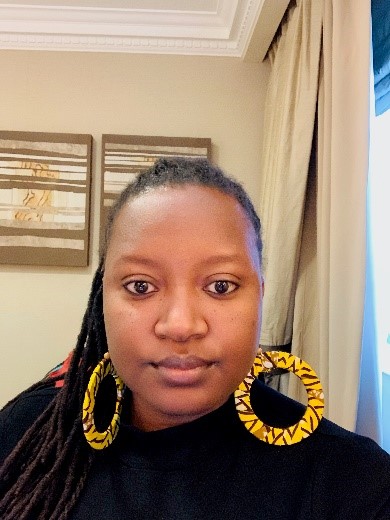 Denise Phiri from Zambia is studying MSc Sport & Exercise Psychology at Bangor.
What difference has the Chevening Scholarship made to you?
This scholarship has allowed me to pursue my dream course. I would never have been able to afford this without my scholarship. This opportunity will help me achieve my career goals and make a difference in my country. The experience of being able to study at Bangor and meet people from different backgrounds is priceless.
How did your application stand out?
My postgraduate career plan was very bold and unique. I was also able to show how the MSc program and even specific members of staff would help me achieve my goals.
Your tips for a good scholarship application?
Start the process early, thoroughly research the scholarship and never be shy to reach out to former recipients for guidance.
Submit an application that is an authentic representation of who you are instead of trying to make yourself fit into what you assume is an ideal applicant.
 What's been the best part about your Bangor studies so far?
I love that the staff in my program are also highly skilled practitioners, this way we get to learn first-hand about their experiences working with different sports bodies such as the ECB (England and Wales Cricket Board). It makes the lectures feel more practical. I am in awe of my lecturers and quite inspired by their careers.
Why apply?
Don't get caught up in thinking that certain degree programmes don't merit a scholarship. Believe in your ideas wholeheartedly; it's the only way others will buy into them.