As part of our Winter Wellbeing series, we're showcasing some recommendations for making the most of Christmas in the UK. Here are some of the songs that make some of our scholars and staff feel the most festive – so put on your headphones and get your Christmas going!
Arafat Rahaman, Bangladesh
'I love the idea of being in Westminster Abbey, listening to a live performance.'
Khristine Jane Ejercito, Phillippines
All I Want for Christmas is You
'I chose this as my favourite Christmas song because at the end of the day, Christmas is incomplete without the ones we truly care about. I want to hear it being played while I'm having dinner with my loved one in one of Vinegar Yard's winter domes. It will be so romantic. ❤️'
Funmilola Awosanya, Nigeria
Here comes Santa Claus (classic) or Here comes Santa Claus (Snoop mash up)
Mevan Peiris, Sri Lanka
'When this song plays, I want to be with my son who loves to play the drums, just like me.'
Amanda Kartikasari, Indonesia
Rudolph the Red-Nosed Reindeer
'A classic Christmas song played in department stores, I had always just enjoyed its cheerful tunes, but this year I looked up the lyrics and was deeply touched by its message.
Rudolph was bullied and excluded by other reindeers for being 'different' but Santa saw his individuality could be useful. He then led Santa's sleigh on a foggy evening with his shiny nose to deliver gifts.
For those who are being judged for aspiring to be a climate hero or a social entrepreneur… this Christmas, I dare us to be a proud Rudolph!'
Rudo Nondo, Zimbabwe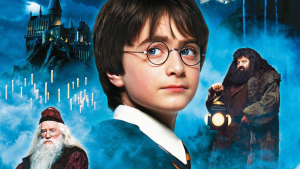 Laurent Ymet, Albania
'The theme music from the Harry Potter movies makes me want to be in the Westminster Central Hall, hearing it being played by a live orchestra, or in The Great Hall where the movie was shot.'
Denise Lomuseche Kalisilira Phiri, Zambia
It's beginning to look a lot like Christmas
'I like the Michael Buble version of this song best. I picture myself walking through the snow as I listen to it'
Lamyaa Saad, Egypt
It's beginning to look a lot like Christmas
'I also really like this song! I loved being at Winter Wonderland, as well as on Oxford street while walking, and suddenly hearing a lovely voice performing the song'
Sujan Shilpakar, Nepal
---
Not enough to keep you going? Have a look a these other festive albums:
NOW That's What I Call Christmas – a compilation of all the biggest Christmas songs over the years
Favourite Carols from Kings – classic English carols sung from Kings College Chapel, Cambridge
The Nutcracker – Tchaikovsky's score to the famous ballet, a Christmas staple
The Muppets Christmas Carol – you've watched the movie, now hear the music!
On Christmas Day: Folk Carols and Folk Songs – something a bit different, classical folk music meets traditional English carols