Women in Chevening 2016/2017: achieving empowerment in your field – social development, security, and science
'I raise up my voice – not so I can shout, but so that those without a voice can be heard… we cannot succeed when half of us are held back.' ―Malala Yousafzai, Pakistani activist for female education and the youngest-ever Nobel Prize laureate.
Giving women a fair role in society has to be a priority now and for the future. Including women in decision-making and realising their important role in society is a crucial step towards development.
In March, we celebrated International Women's Day as a commemoration for all those women who have been treated differently during history, but also to remember all the women who have worked for the rights we have now. March is an excuse to remind everyone that even though progress has been made, there is still a lot of work to do towards gender equality.
As part of the Chevening community, I decided to take March also as my excuse to remind the world of the future female leaders rising in developing countries. I asked the women of Chevening: 'why do you think empowering women in your field is important, and how or what do you think is the best way of achieving this empowerment?'
Click here for part two of the blog post featuring female scholars in politics and economy, and communication.
---
Social development and security
Yi Han, China
MSc Development Administration and Planning, University College of London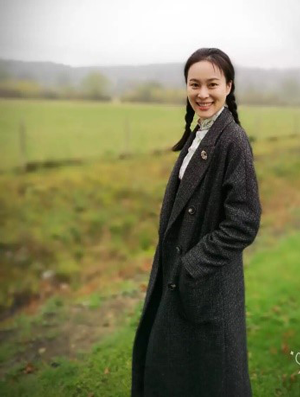 Governmental and business circles are still dominated by men. While the voice of women isn't heard, gender equality and female empowerment should stand at the core. More funds are needed to invest in female leadership programs, and the ratio for women participating in decision-making process should be raised. Jobs should be based on the principle of equal salaries.
Natechanok Sulaimarl, Thailand
Bachelor of Arts, Master of Arts, Master of Social Science in Security Studies, University College of London
Not many of us would think about the roles women have in war like women soldiers, female commanders, or female peacekeepers. These are old-school social constructions. If you want no war, if you want peace, it does not matter if you are male or female. A more peaceful world needs every one of us to contribute our being, our soul, and mind to bringing about real peace. Gender is not a condition for what you could give to the world, the world needs you anyway.
Ange Maseko, South Africa
Economics, Msc Applied Economics, University of Starthclyde
Women are in the position to advance economies. Giving women a broad platform to achieve more representation in a spectrum of fields will effectively contribute to addressing the equality gap in various industries. There is power in influence and it fuels scalable progression and also addresses a mismatch in skills, particularly within the African context. 
Rising women will raise other women.
Yarden Woolf, Israel
B.L.A. Landscape Architecture, MSc. Urban Design and City Planning, University College London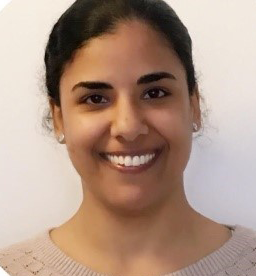 Architecture, landscape architecture, and urban design are still considered masculine professions. In order to make the built environment more inclusive for women, we need to be in the design process. Empowering women in this field can enhance social equity and lead to cities which are not only beneficial to everyone but also designed by everyone.
Theresa Wright, Jamaica 
Management Studies BSc, Postgraduate International Relations (Security), University of Birmingham
Both men and women are perpetrators of violence and it is important to have the support and input of women when dealing with this issue. On some occasions, it may be most effective to have women engaging with women who are perpetrators or victims of violence.
Maisa Al Kindi, Oman
Tourism Management, Marketing at the University of Surrey
Oman is currently undergoing strategies to diversify from hydrocarbon income dependence in order to reduce its reliance on oil revenue and invest in tourism.  The tourism industry is currently one of the key drivers for socio-economic progress. Women by nature love challenges and are capable of achieving any obstacle.
Khdeija sidi-boubacar, Mauritania
Msc Management, University of Durham, Msc International Banking and finance, BSc Business Management
Empowerment cannot be achieved without financial independence, and in a male dominant world where women earn less than men and are required to talk, dress, and look a certain way to have a decent job, entrepreneurship is the first and most important step in empowering them. Encouraging women to start their own businesses and set their own goals and rules is the best way to help them take control over their lives and achieve their potential.
---
Science
Michelle Amsterdam, Guyana
BSc Social Work, MSc Child and Adolescent Psychology, University of Greenwich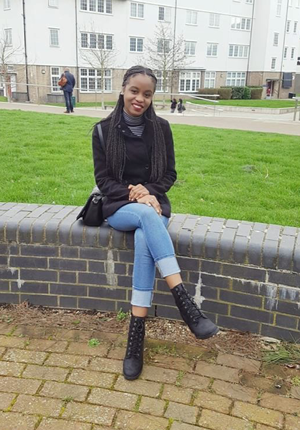 Women are innate nurturers so our passion, our knowledge, and our abilities are often used to enhance not just our own lives but the lives of others. In my field I've encountered a lot of girls who are victims of their circumstances.  I hope to empower girls by helping them to discover who they are and what they have to offer to the world, regardless of the difficult conditions that they've endured. I believe that a strengths perspective approach, along with mentorship, motivation, and education can make the difference.  
Rutu Parekh, India
Biochemistry, chemistry, Geomatics and remote sensing, Earth Sciences (volcanology), Bristol University
Earth Science is one of the oldest sciences so far and still scientists are not able to explore it fully. In earlier days science was dominated by a male community and in later years women started making steps in this field. It was one of the best ways to prove the ability of women which was underestimated by society. More than a decade of women have successfully contributed towards science by passing all the barriers. It has placed a powerful message regarding the abilities of women and it continues to inspire more to follow their dreams and passion. For me, 'science' is a never-ending path, which always motivates me to grow further and go far beyond the imagination.