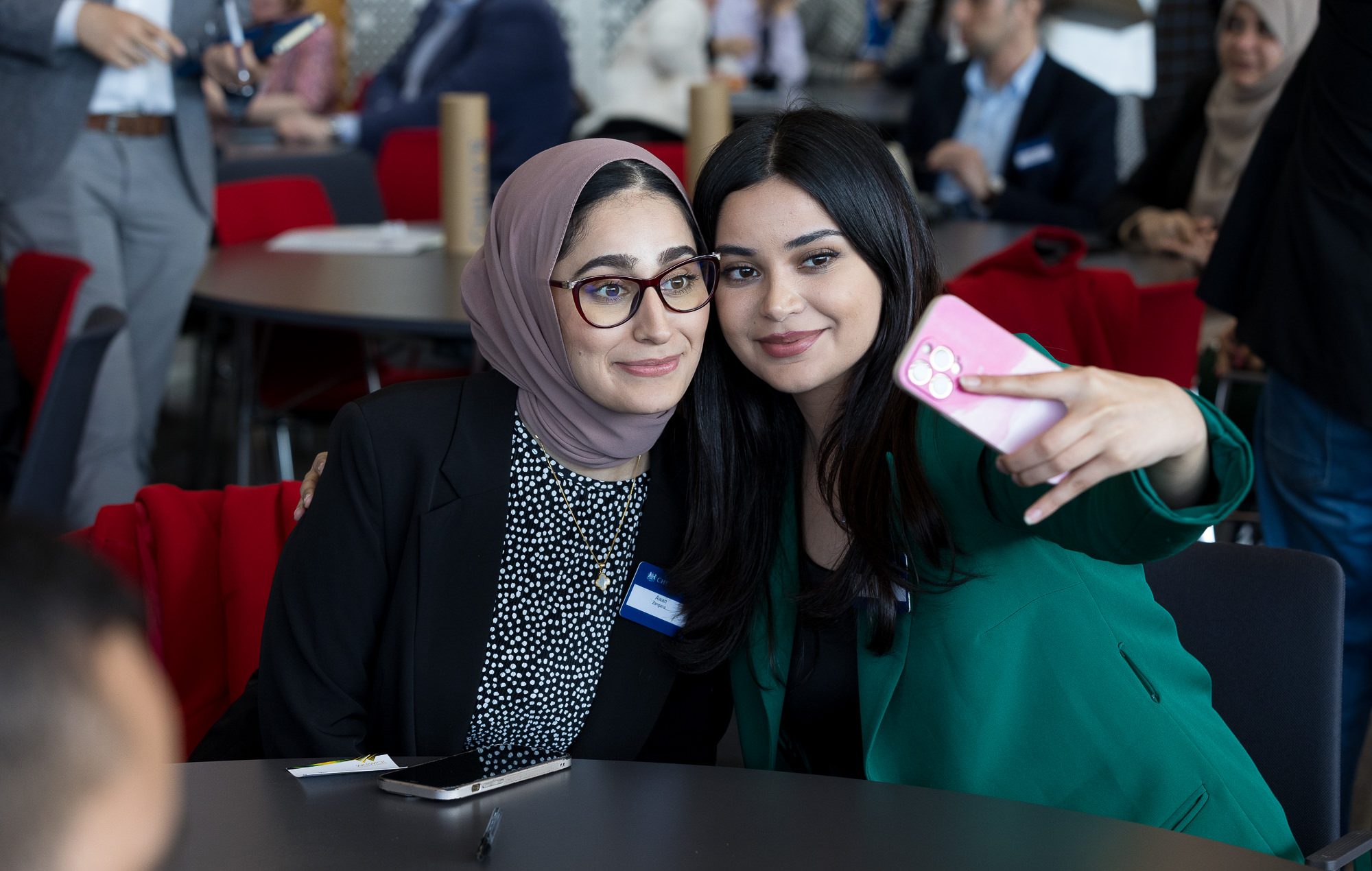 Social media can help you build a personal brand, giving you a presence in your industry and opening up new career opportunities. Here's why social media is a powerful career tool for Chevening Alumni.
Social media. Most of us use it, many of us complain about it, and some of us even avoid it—but when it comes to your career, social media is a powerful tool to help you get ahead. Here's why. 
The power of a personal brand 
Whether you're working for a non-profit, a government body, or running your own business, it pays to build a personal brand. 
Consider this: How do you want people to see you in your career? 
A carefully crafted personal brand ensures that people remember you, understand what your capabilities are, and know what you stand for. This can be a powerful tool for your career advancement.
When applying for a new role, for example, recruiters may opt for the applicant whose profile is more obviously aligned with the company. Likewise, if you're up for promotion at your current company, a strong personal brand can ensure that seniors and executives remember you. 
Using social media to build your personal brand 
Social media platforms are a great way to build your brand and define how important people in your career see you. 
LinkedIn is a good place to start. As well as allowing you to list your education and work experience, LinkedIn also lets you highlight what you're capable of by demonstrating your skills.  
You can list the skills you've developed in your career, ask others within your professional network to endorse them, and showcase any certifications you've completed in relevant areas within your industry. 
Chevening Alumna Carol-Ann Blenman, who works for the United Nations, uses social media in this way to demonstrate the value she offers within her industry: 
I have created a personal website, which links to all of my social media platforms, to highlight my experience, interests and fields of scope. I also provide details of the online courses that I have completed for continuous learning within my respective fields.
Equally important, you can use LinkedIn, Twitter, and other content-sharing platforms to establish a presence within your industry and showcase your expertise. Regularly amplifying your work, writing blog posts, and sharing insightful observations about relevant topics is an effective approach to help build your profile. 
Chevening Alumnus Abhinav Biswas advanced from a technical position in cyber security to a management role for the Government of India after completing his Chevening year. 
He regularly uses social media platforms to establish himself as a thought leader in cyber security: 
Social media has served as a powerful tool to shape my personal brand, amplify my expertise, establish credibility, forge connections with industry peers, and access career-enhancing opportunities.
Leveraging social media effectively to craft your personal brand will place you front-of-mind for others within your field and open new opportunities in your career. That could be the chance to collaborate on a project, contribute a piece of content, or even make yourself available for a job. 
You can also use social media as a research tool, actively searching for new opportunities to capitalise on. Following relevant people, pages, and hashtags, for example, will allow you to keep up with developments in your industry. 
Alumna Carol-Ann uses social media to hear about the latest events that are taking place in her industry:
I use Facebook to search for opportunities for continuous learning via courses, webinars and national, regional, and international meetings. I often use it as a 'library' of sorts to find posts relevant to me.
Using social media effectively can therefore help you find new opportunities to develop your career, and give you the tools to seize them.