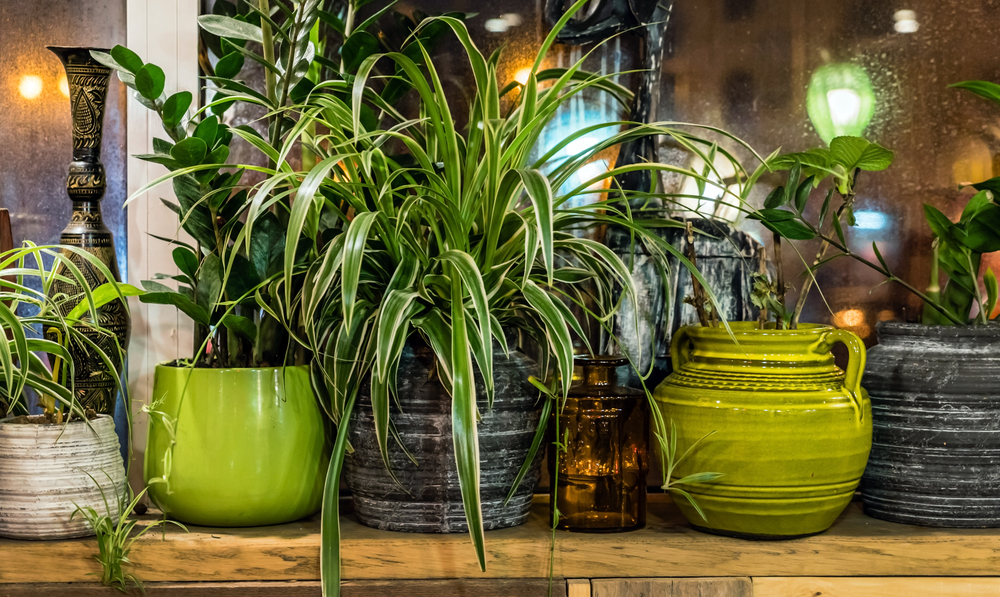 In need of isolation inspiration? We asked Chevening programme officers how they entertain themselves while they stay at home.
1. Watch great documentaries
Libby Scott
If you fancy broadening your horizons whilst stuck inside, many documentary providers have opened their catalogues. You can try the British Film Institute or Amsterdam Documentary Festival. There's a rich mix from across the globe, so get stuck in!
2. Take up knitting
Susie Pike
Follow @weareknitters on Instagram for free knitting tutorials! Knitting is a great indoor creative hobby, and something that involves concentration, focus and in turn is great for mindfulness. Something that is really important to look after your mental health.
3. Join a virtual choir
Lizzie Swindells
British choirmaster, composer and TV presenter, Gareth Malone, has launched an 'at home' digital choir to boost the nation's morale during this time of social distancing and self-isolation. All you need to do is sign-up here to be sent updates on when the next online rehearsal will be. Singing has been proven to improve happiness and wellbeing, as well as being beneficial for your breathing, posture and muscle tension so why not dust off your microphone/hairbrush and give it a go!
4. Reduce your food waste
Catherine Hodge
Now that we all have to think twice about 'popping to the shops', reducing food waste is even more important than ever. This can be a great chance to get creative in the kitchen and learn how to make the most of every ingredient. There are some really good tips and recipes to be found at www.lovefoodhatewaste.com and www.cookingonabootstrap.com , which can not only provide you with some great ideas for meals, but can also teach you how to keep food fresher for longer.
5. Test your geography knowledge
Dan Upton
You can while away many an hour trying to get a perfect score at www.world-geography-games.com. This site is full of map-based quizzes where you are challenged to label all the countries in the world, or correctly identify a continent's flags. It can be incredibly addictive, not to mention competitive if you play it with friends.
6. Exercise at home
Kadri Paju
As moving is a big part of keeping healthy, I would recommend doing some home exercising with YouTube videos. Fitness Blender and Blogilates are my favourites but there is wide range of choices out there. And if you are feeling more creative, you can simply dance like nobody is watching and lift your mood and fitness that way.
When it comes to mental wellbeing, nothing beats looking and observing animals and Edinburgh Zoo offers free live streaming to do just that.
7. Start a gratitude diary or learn a language
Luisa Hinds
Appreciate the small things – during these hard times it is easy to lose sight of the small things we take for granted. Try to start each day thinking of three things you are grateful for and write them down.
As future leaders, why not take this time to learn another language? There are loads of great free apps out there to help you do just that.
8. Play a classic card game
Linda Deleay
Bridge is a card game involving at least 4 players. As we are no longer able to play social bridge with friends, or competitive bridge in a club, there are many online variations to choose from. One such site is https://www.bridgebase.com/ – free to use and you can play on your own (with 3 robots), or go in with your bridge partner and join a table with 2 other players (who could be real people from anywhere in the world or robots). For those who would like to start learning bridge, you can teach yourself at https://www.nofearbridge.co.uk/ for a small fee.
9. Travel the world using your imagination
Lydia Wood
Have a break and use music to take yourself on an imaginary holiday. Put on a themed playlist, close your eyes and pretend you are there. Take yourself to a beach in Hawaii with Hawaiian folk music and hula around the room, or pretend you are playing the fiddle in an Irish pub with some traditional Irish music playlists. The imaginary world is your oyster!
10. Bake bread or look after your plants
Noeme Santana
If you're in 'knead' of something to do – try your hand at baking bread. There are loads of great recipes online, such as BBC good food, and you can choose something as simple or as complicated as you want.
As the resident 'plant parent' in the office, you could also take up gardening or growing your own food at home.
11. Take a virtual cultural tour
Rebecca Duffy
Want to take in some art and culture whilst staying at home? Then why not take a virtual tour of some of the world's best museums? You can still explore London by taking a 'stroll' through the British Museum and the National Gallery. For some inspiration farther afield check out this page from the Guardian.
12. Draw
Sally Hau
A good way to pass the time and engage your creative side is to draw – It's an easy activity that only requires paper and a pen/pencil and is a good way to switch off from your thoughts. Just go wild and get in touch with your inner Picasso!
13. Watch some virtual sports
Sophie Fenner
Missing all the live sport? Don't worry, they are getting creative too and there are lots of 'virtual' options out there, like the Virtual Grand Prix Series.
If you find yourself spending too much time on Netflix, then turn it into a movie night with your friends using Netflix Party – where you can watch along at the same time and have a chat after (and during) the movie.
14. Take an art challenge
Sophie Thomsett
When stuck inside there's nothing I like to do more than attempt a Bob Ross challenge on YouTube. Bob's tutorials are so calming and easy to follow, and even if you're a rubbish painter like me it's fun to have a go and laugh at the end result. The one on the left is mine!
15. Organise a digital party
Suraj Darbar
Social distancing doesn't mean that you can't still party with your friends and family around the world. Use Zoom to organise themed parties every night of the week. You can even dress up for the occasion! One night you could be receiving an Oscar in front of your friends and family, or you could be dancing to your favourite Abba songs.