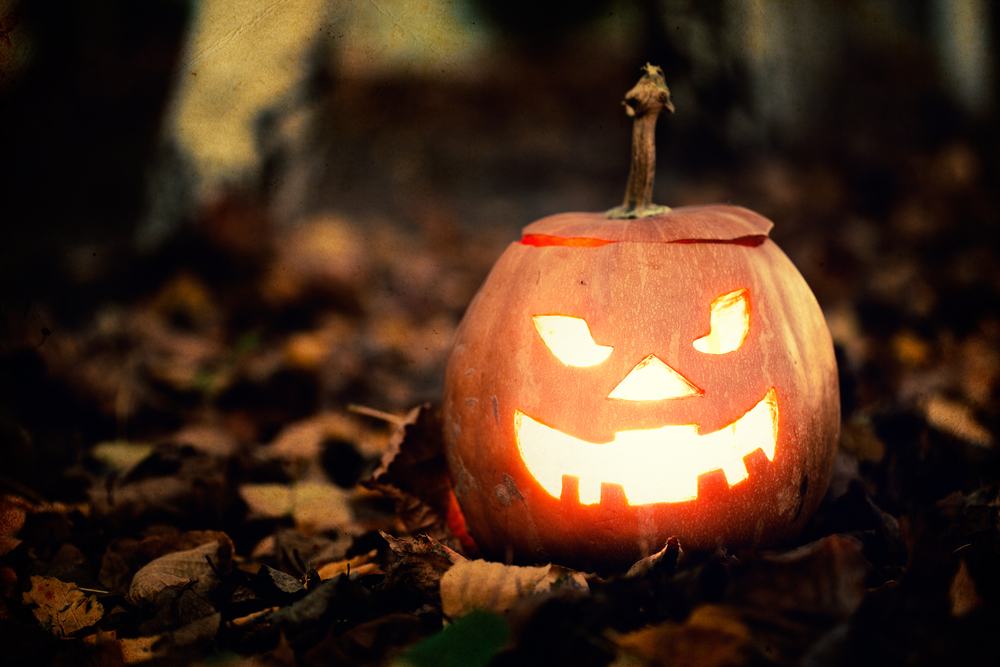 There are always fun events running across the UK for everybody to enjoy, whatever your interests. Some events are free whilst others may have a small charge. Here are a few that you may like to attend whilst you are making yourself at home in the UK.
South West England
---
Dursley's Walking Festival (3rd – 7th October)
Immerse yourself in the beauty of the undiscovered south Cotswolds and take part in the annual Dursley Walking Festival.
Located on the Cotswold Way, Dursley has 'Walkers are Welcome' status and is an ideal base for walkers. The recently launched 'Dursley Lantern Way' is a circular way-marked route from the centre of Dursley via Cam, Coaley and Uley, with panoramic views over the River Severn and beyond.
---
Festival of Female Entrepreneurs (18th October)
Back for its eight year, this event is a must in your entrepreneurial calendar. Hosted at the newly refurbished Mercure Grand hotel in Bristol, it brings together some of the most influential female entrepreneurs, business leaders and brightest start-ups to provide you with detailed and practical insight to grow your business! Bristol is the place to be ladies!
---
Cheltenham Literature Festival (4th – 13th October)
The Times Cheltenham Literature Festival is one of four main Cheltenham Festivals in an exciting annual calendar of festivals within the town.
For ten days in October, Cheltenham is transformed into a literary lover's dream as over 600 of the world's finest writers, actors, politicians, poets and leading opinion formers help to celebrate the joy of the written word.
Alongside a programme of nearly 500 debates, interviews and workshops, the Book It! festival within a festival is for families and young readers. Established in 1949, The Times Cheltenham Literature Festival is one of the oldest literary events in the world – and with a feast of superstar speakers from award-winning novelists to Hollywood legends, in an unrivalled setting at the heart of Cheltenham, it's certainly one of the most fun!
---
South East England
---
Blenheim Palace Festival of Literature, Film and Music (10th – 23rd October)
Woodstock has become the UK's ultimate boutique festival – and the first major event of Britain's autumn literary and music season.
Alternating each day between Blenheim Palace and the historic town of Woodstock, Oxfordshire, the Festival offers beautiful settings. Its venues range from ancient hotels, Inns and townhouses to the majestic interiors of Blenheim Palace. Blenheim Palace boasts the most magnificent festival backdrop in England.
---
London Halloween 10K (31st October)
Join us for the London Halloween Run at Queen Elizabeth Olympic park on Thursday 31st October 2019!
Under the moonlight, run a chip timed 5k or 10k around the flat and fast grounds of the Queen Elizabeth Olympic Park, home to the 2012 London Olympics, but watch out as there may be a few tricks along the way with a treat or two waiting for you at the finish!
---
Ocean Film Festival (3rd October)
Calling all ocean lovers! The Ocean Film Festival World Tour is back for autumn 2019 in Hampshire with a brand-new selection of the world's most captivating films.
Brought to you by the team behind the Banff Film Festival UK & Ireland Tour, this carefully curated collection of short films features sublime footage from both above and below the water's surface, showcasing the spellbinding power and beauty of our oceans.
Celebrate the divers, surfers, swimmers and oceanographers who live for the sea's salt spray, who chase the crests of waves and who marvel at the mysteries of the big blue. Be awed by mesmerising marine life and spectacular cinematography from unexplored depths of our planet – via the big screen!
---
North East England
---
Hull Travelling Fair (5th – 15th October)
Don't miss the lights, sights and smells of England's largest travelling fair.
Be flung skyward on the highest rides in Europe (not for the faint hearted), sample the famous Bob Carver fish and chips, brandy snaps and candy floss, and then try your luck on one of the many games and stalls that line the fair. Now settled in its Walton Street home, the fair is full of action and fun for all the family, and provides a spectacular light show at night too!
---
North West England
---
Glow in the Park Manchester (26th October)
Glow in the park is the ultimate night time neon event. A 5k fun run for everyone.
Electrifying light shows and energising beats will carry you around the course as you get your glow on in the Foam Zone, powder up in the UV Paint Blast Zone and get grooving in the Time Tunnel. Open to all abilities, young or old – whether you dance / walk/ jog or run – Glow in the Park is your time to shine
---
No Bounds Festival (11th – 13th October)
The third no bounds festival will take place in Sheffield. No bounds is about exploring ideas of freedom and expression, through the lens of club culture, art and technology.
It is about creating spaces where new social structures can be explored and experienced in a weekend that asks more questions than it gives answers. It is about the new ideas that only emerge when wildly diverse people are brought together.
---
Central England
Nottingham Halloween and Halloween events in the city (25th – 31st October)
Experience Halloween in 'Old Market Scare' this October.
Step into Nottingham's scariest square. New for 2019, the Horror Hotel – A live action scare maze. Plus, an array of spooktacular family rides and attractions! Get a selfie with the giant pumpkin, enjoy a witch's brew at Nottingham's scariest bar and plenty of other eerie entertainment.
---
Experience Leicester's Festival of Light (28th October)
Wrap up warm and cosy for Leicester's spectacular Diwali lights switch on in October or join in Diwali Day celebrations through November.
Such a lovely sight, the Belgrave Road area of Leicester is bathed in twinkling lights from late October (with a big switch on event on 28 October) for Navratri and Diwali celebrations. It's a visual spectacle not to be missed, but throughout the year there's something else just as impressive.
---
Central England
Cambridge Festival of Ideas (14th October)
The Festival includes debates, workshops, talks, exhibitions and performances, celebrating the arts, humanities and social sciences. Featuring researchers from the University of Cambridge, local public figures and renowned guests, the Festival has something for everyone!
The Cambridge Festival of Ideas was established in 2008 with the aim of encouraging the public to explore the arts, humanities and social sciences, meet academics and students, and engage with the University via a thought-provoking and creative series of mostly free events.