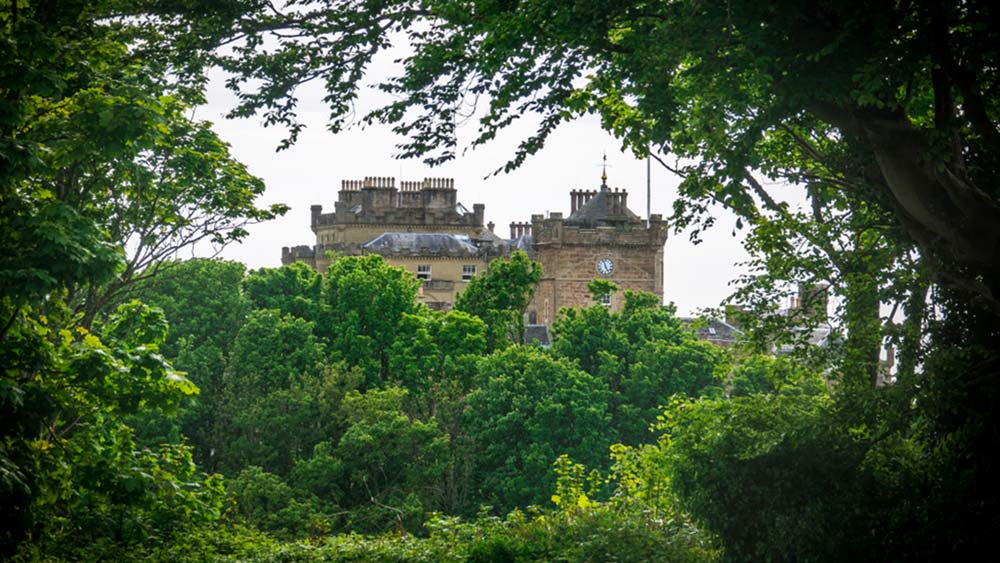 As tourism and hospitality sectors tentatively re-open in the UK, we've rounded up a combination of promising re-openings and re-imaginings of iconic annual events for those still in the UK and unmissable virtual events for those tuning in from home.
Online
Living with dementia
'Watching Rosie' is a brand new, online play starring BAFTA award winning Miriam Margolyes. Debuting live on the 6th August, this tender portrayal of living with dementia during lockdown also supports donations to Dementia UK and the Original Theatre Company. Available to stream here: originaltheatreonline.com/productions/3/watching-rosie
Human kindness
Intelligence Squared (£4.99 a month or £9.99 one off viewing): Tune in to hear historian Rutger Bregman discuss his faith in human kindness and altruism. In conversation with journalist and author Helen Lewis, Bregman re-examines historic events and studies to prove that at heart, humans are more suited to cooperation than competition. We are certainly open to persuasion on the subject: www.intelligencesquared.com/events/online-rutger-bregman-and-helen-lewis-on-human-kindness-in-a-frightened-world/
South Asian Heritage Month
In its first ever iteration, South Asian Heritage Month has launched a series of cultural events and seminars which celebrate the diversity of present-day Britain. Check out their website for the full calendar running between the 18th July and 17th There's culture, food, fashion, education and so much more: https://www.mminquarantine.com/sahm-events
Online (unscheduled)
Film
Peninsulist Presents (Culture Wednesdays and Film Fridays between June – September). Supported by the BFI Archives, Peninsulist Presents is showcasing curated a list of films using critical thought to interrogate narratives of community, belonging and coming of age. Website available here: thepeninsulist.cplus.live
Documentary
With its first live streaming on July 8th, there is still time before August 4th to catch the final days of The Line – a documentary drama theatre production based on real interviews with COVID-19 frontline workers. Available here: publictheater.org/productions/season/1920/the-line/
Democracy discussions
Challenging power structures and encouraging democratic debate wherever they turn, Open Democracy is a UK-based, independent media outlet which hosts regular live discussions on today's important topics. Upcoming events to be listed here: https://www.opendemocracy.net/en/live-discussions/
In real life
Open galleries
UK-WIDE: The Art Fund has helpfully collated dates for all those UK galleries opening their doors in August. We are especially excited for a distanced visit to the Victoria and Albert Museum on the 6th August following our virtual event earlier during the lockdown. Full list here: https://www.artfund.org/whats-on/more-to-see-and-do/features/uk-museum-and-gallery-reopening-dates-and-news
National Trust
UK-WIDE: Select National Trust gardens are now open so we've picked treasures with spectacular outdoor views for you to enjoy (weather permitting!). Remember to book in advance in line with social distancing guidelines.
Hot-air balloons
SOUTH-WEST: Bristol's iconic hot air balloon festival has taken on a new form this year with the Fiesta Fly Past over the city on one morning between the 1-14th August (TBC). On Saturday the 8th August organisers are also hosting a virtual 'nightglow' of choregraphed balloon flight with an uplifting soundtrack in coordination with BBC Radio Bristol. More information here: http://bristolballoonfiesta.co.uk/
Sculpture
SOUTH-EAST: Seminal works of the celebrated British sculptor, Anish Kapoor, are on display in the grounds of Norfolk's Houghton Hall throughout August (and until 1st November). https://www.houghtonhall.com/art-and-exhibitions/anish-kapoor-at-houghton-hall/
NORTH: Having celebrated 'art without walls' for 40 years, it is welcome news that the Yorkshire Sculpture Park is now open to visitors again. Catch pieces by Damien Hirst, Jaim Plensa and Alfredo Jaar, all circa 1 hour from Leeds: https://ysp.org.uk/