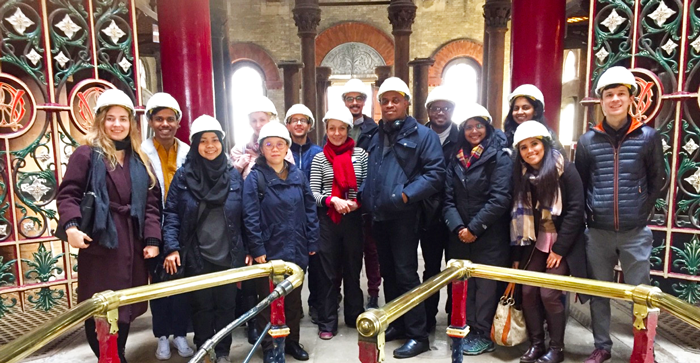 How Victorians design designed a breakthrough sewage system
On 19 March a group of Chevening Scholars travelled to east London to unravel the history of Crossness Pumping Station, one of the oldest of its kind in the UK.
A magnificently decorated brick building was the first thing that struck us with its beauty and elaborate elegance. Imagine how surprised we were when it turned out that this is one the most progressive (and still working) nineteenth century sewage system!
Here are my top ten interesting facts about Victorian civil engineering!
1) The reason for commissioning the Crossness Pumping station was the Great Stink – the time in summer 1858 when a combination of hot weather and a polluted River Thames led to unberable reek of the city. People couldn't even walk out their houses! That's when Sir Joseph Bazalgette was hired to design an advanced solution for the London problem.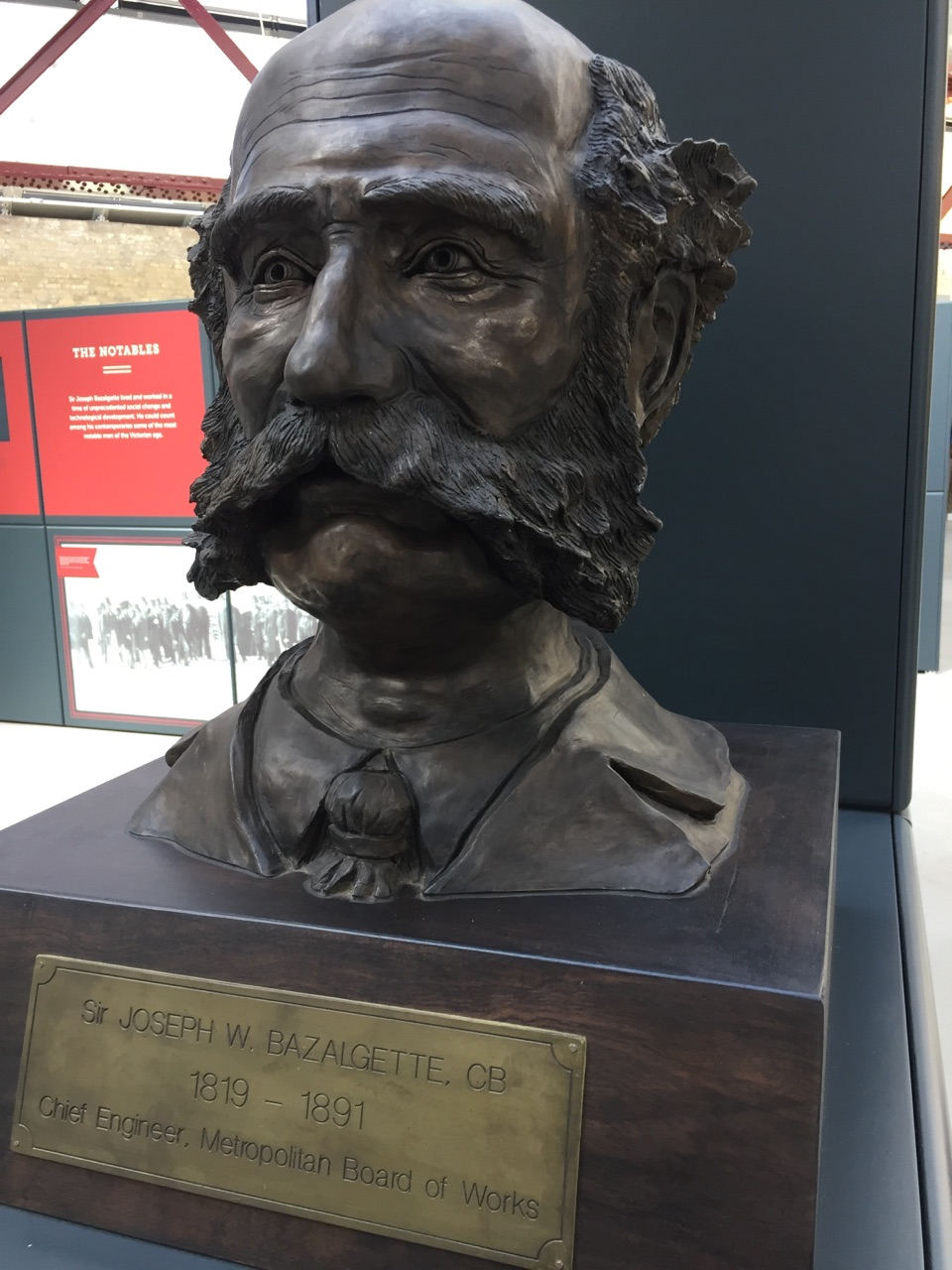 Sir Joseph Bazalgette
2) Bazalgette created an innovative solution to fight against the London Stink – to pump all the sewage from the river towards Crossness and then push it seawards with help of four massive engines.
3) The engines were named after the members of the Royal Family: 'Albert Edward', 'Prince Consort', 'Victoria' and 'Alexandra'. Were the royals happy to grant their names to the sewage engines?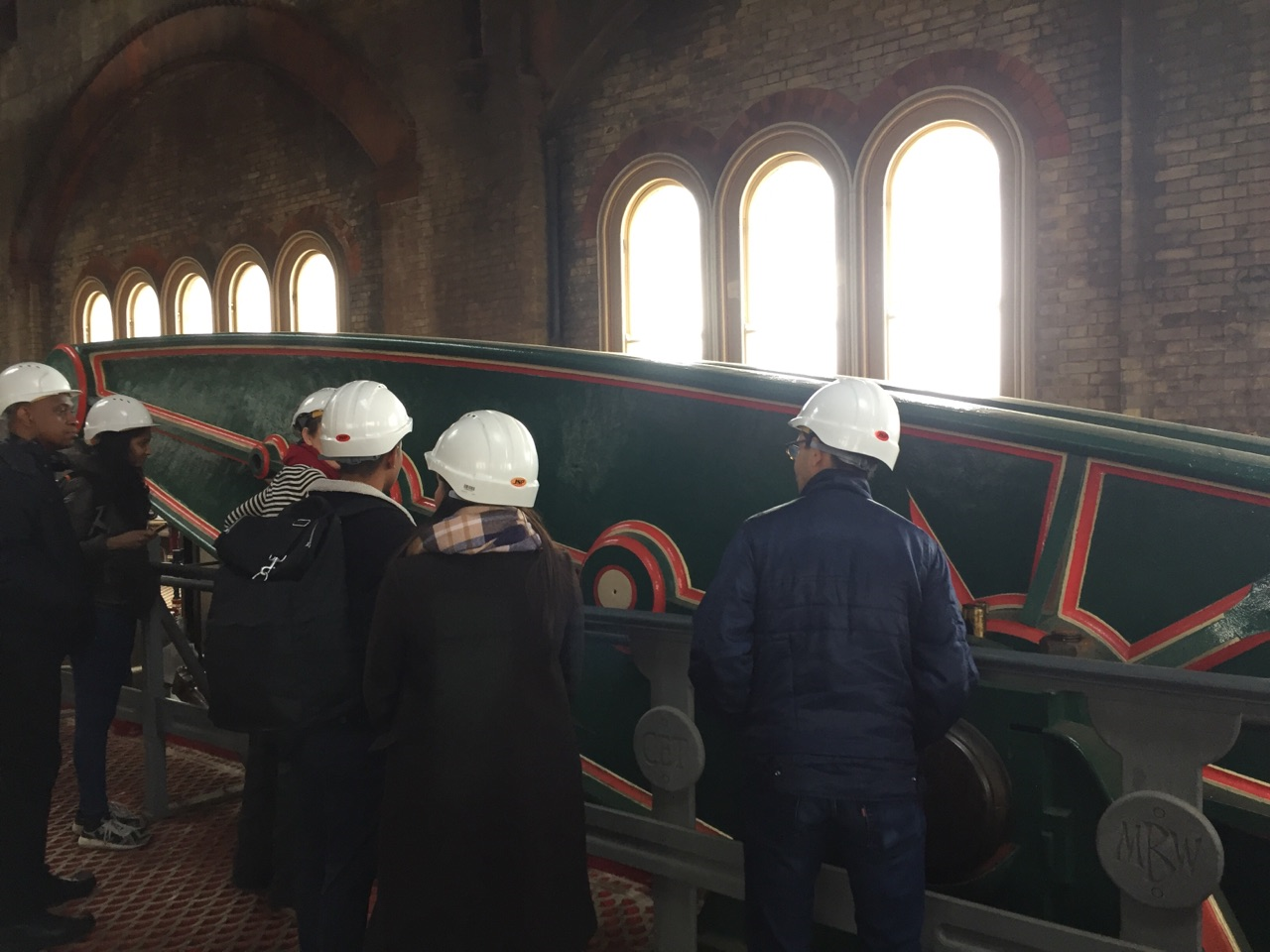 One of the engines
4) When building Crossness Pumping Station, the workers carved a portrait of Bazalgette on one of the exterior columns. Providing that the engineer's face looks quite appealing, the workers probably respected their boss!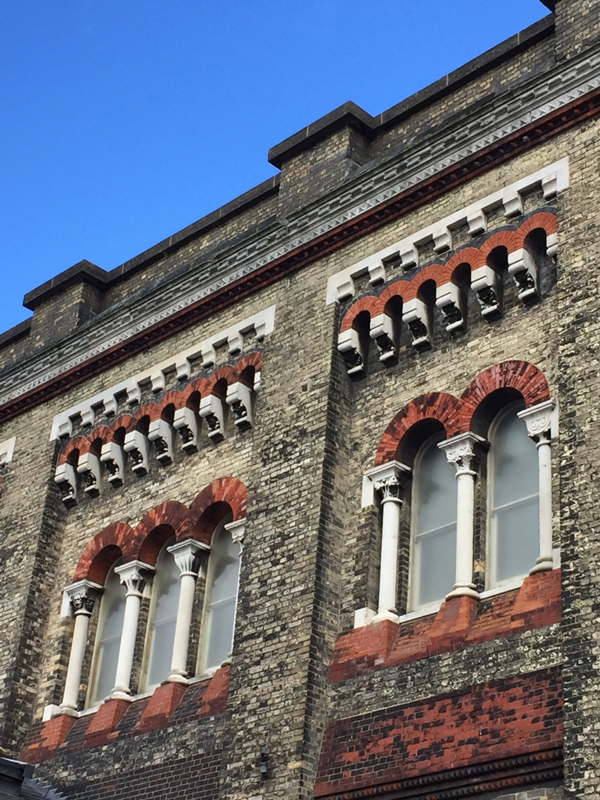 Can you see the face on top of the first pilar from the left?
5) Even though sewage is not the most glamorous subject, Victorians turned an industrial building into a stunning space with amazing decoration. Metal decorative panels inside the boiler room look just like colourful lace!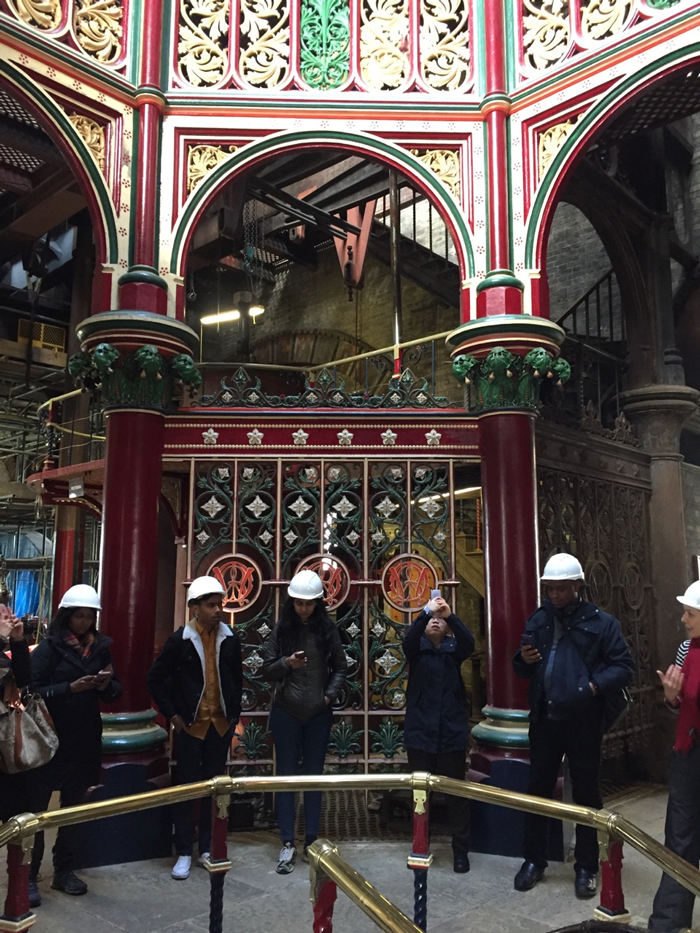 The interior of the boiler house
6) Crossness pumping station stopped working in 1950s beacause more progressive systems appeared. Some parts of it were demolished. The remaining bits of architecture have been restored by a group of dedicated volunteers!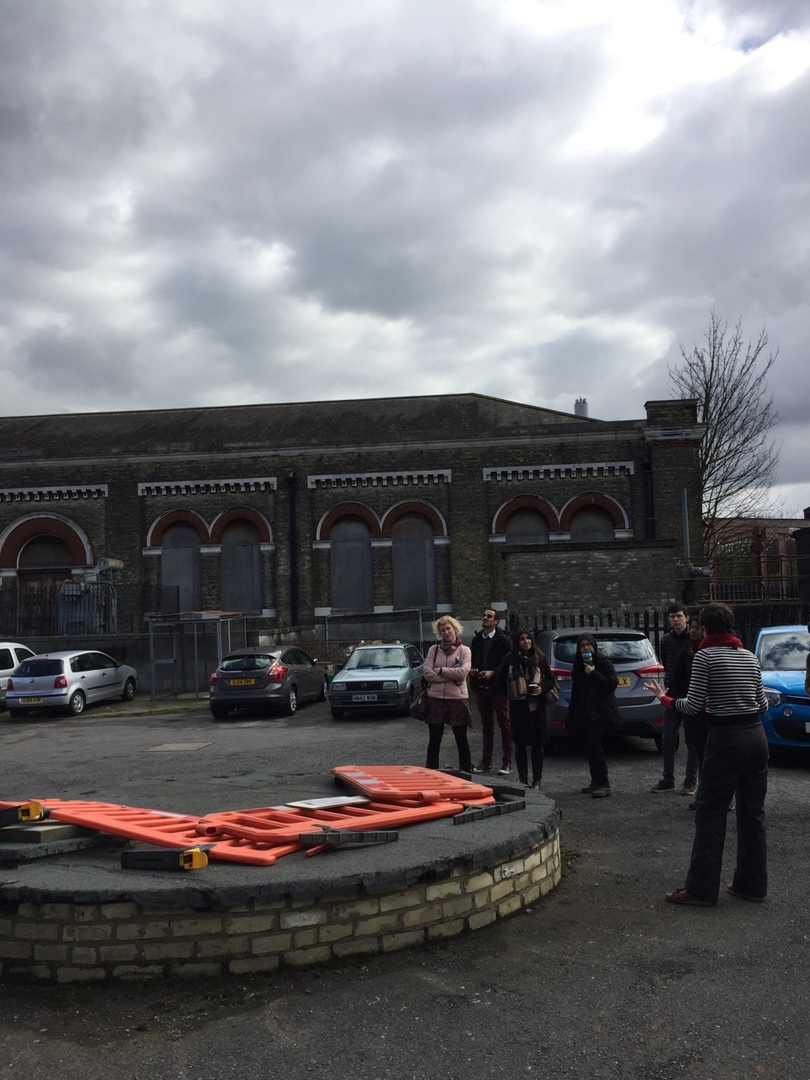 The brick circle is where the chimney originally was
7) As you can imagine, the air around the pumping station doesn't smell of cherry blossoms. However, in Victorian times there was a beautiful garden with blooming lavender all around – to mask the smell of water waste!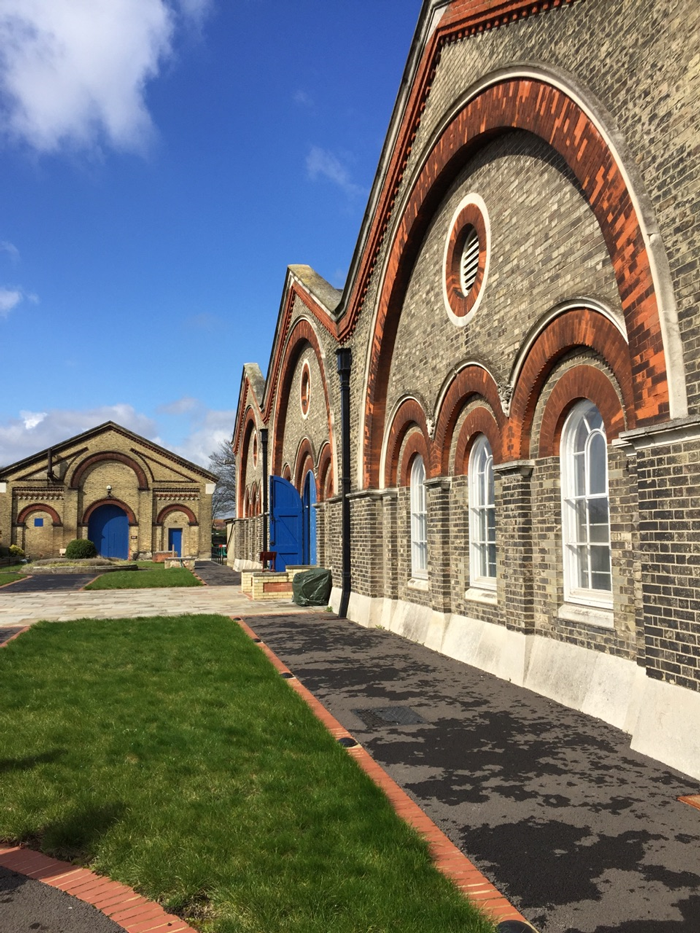 The garden outside the pumping station
8) The opening of the pumping station in 1865 was turned into a posh party – a dinner for 500 guests was served inside the station! The most noble persona were the Prince of Wales and the Archbishops of York and Canterbury.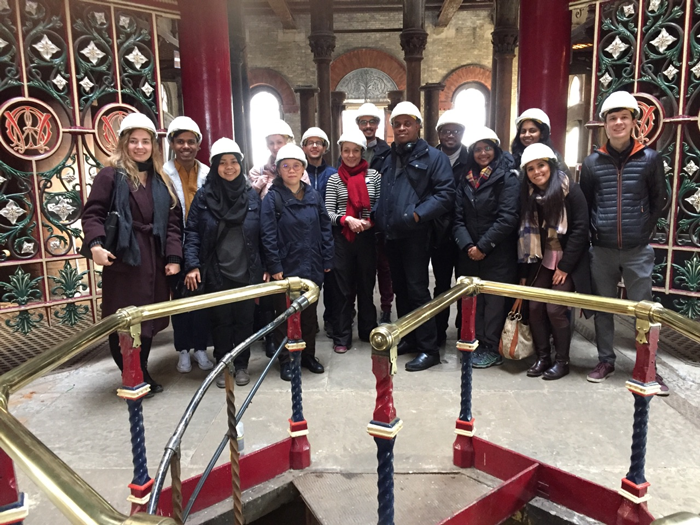 Wearing helmets on a building site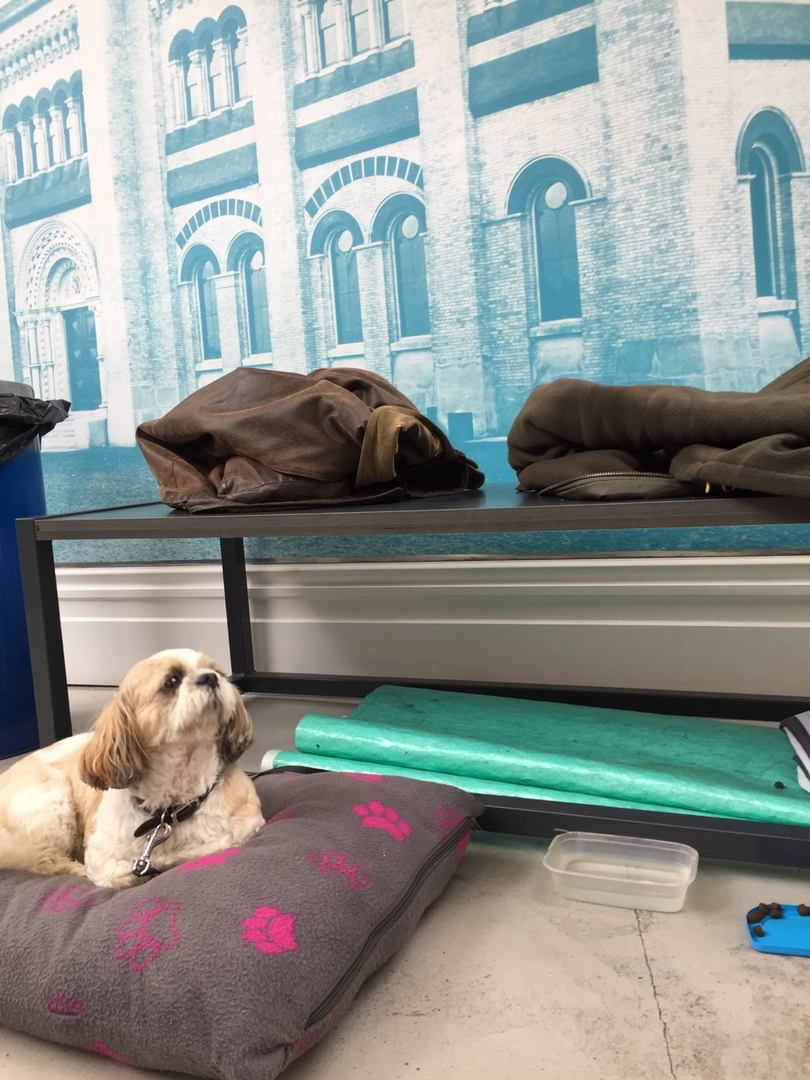 One of the cute residents of Crossness!