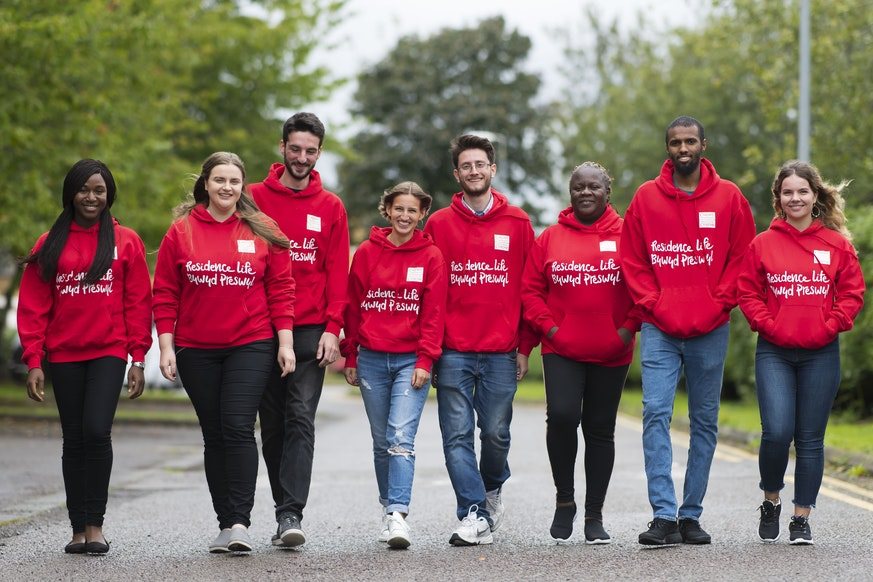 Kasvi Sehgal, a student studying at Cardiff University provides a helpful summary of the types of accommodation available to you, and what kind of support you can receive during your time studying in the UK.
Moving to new accommodation in a new city, far away from home is exciting, confusing, and nerve-wracking all at once. There is so much information, so much advice, and definitely so many options to choose from. If you are an international student like me (who hasn't visited their university city before) this can be especially overwhelming.
I have written a quick guide on accommodation, to help make the process of moving and settling in easier for you. 
There are many different accommodation options to suit your needs:
There are mainly 3 kinds of accommodation for students: university halls, private halls, and private rentals.
University halls are your university's own accommodation and are often situated on campus, or close by to university buildings. Some universities offer rooms with double beds, en-suites, or even come with meal catering services. Others may offer alcohol -free residences, LGBTQIA+ specific spaces or even family rooms. All university rooms will have a single or a double bed, a study area and storage spaces.
In university halls, there is always scope for adding personal touches to interior with extra lighting, small pieces of furniture, art and photographs. You will be able to find out more information on accommodation offered by your university on its website.
Private halls are like university halls; however, they are owned by external commercial companies, rather than your institution. You may have additional options in private halls, such as an in-house gym or spacious terrace areas connected to your flat. These are often advertised well, and you should be able to find private halls in your university city by simply searching them online.
Private rentals are managed by letting agencies. There is often much more freedom with private rentals, as you can select a specific search area, size of the house or flat, and whether you pay rent inclusive of electricity and water bills or without. You should be cautious when signing rental contracts for private properties and take the time to consider the people you are renting with, as well as the reputation of the letting agency.
If you do your research, consider your budget, and take time think about your personal requirements, I am sure you will find the perfect accommodation for you!
Support and resources available to you
Universities offer extensive support and resources for students in both university and private accommodation. For instance, the residence life team at Cardiff University supports students in university halls as they settle in Cardiff.
The students union here also offers various support services, including proofreading rental contracts for students in private accommodations.
There is also a checklist provided by the university for freshers, so they are better prepared to pack and move to university. This information will be helpful even if you are at a different university, so I definitely recommend giving it a read!
In addition to these resources, universities often also have security teams to ensure the safety of all students and provide support as and when needed.
Always check to see what support services your chosen university has to offer. These resources will help you settle into whatever accommodation type you choose to move into. Being an international student, I have personally benefitted from these resources and the support only improved my experience as a fresher. Don't forget that there are people dedicated to enhancing your university life and you can always reach out for support or advice without hesitation.
By Kasvi Sehga – LinkedIn
Further useful resources on accommodation: