As our application period opens on 2 August, we're asking you, our alumni, to help us promote Chevening to your peers. Get involved in our #CheveningImpact campaign, become a Chevening Ambassador, and share your experiences with our 900,000 followers
We're always looking for ways to spread the word about Chevening, and attract the best and brightest to the UK.
This year, we're asking Chevening Scholars and Alumni to get involved in our #CheveningImpact campaign!
---
Here are the steps you'll need to take to get involved:
Write on a piece of paper in large, black font, up to three skills you learned during your year in the UK that you've used after returning home.
Take a selfie holding the piece of paper. Ensure you're well lit from the front, and the shot includes you head and shoulders.
Share the image on your social media channels with the caption: 'Studying in the UK on a Chevening Scholarship taught me [finish the sentence in English]. Apply today: Chevening.org. #CheveningImpact'
---
We'll choose our favourites to share across our social media channels.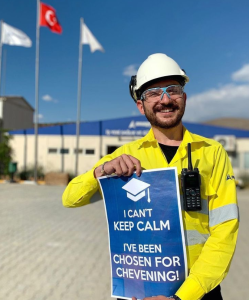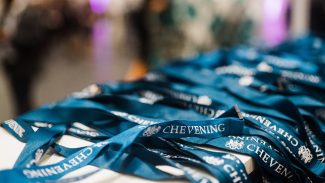 To help you when applying for Chevening, we've collated some of our independent reading committees best feedback and advice.
Almost exactly one year ago, we published a blog in October to kick start the class of 2018's scholar blogs titled, 'Fifteen first impressions of the UK'. A year on, with a new class of scholars, we wanted to find out again what the first impressions of the UK have been like for our new […]
Are you considering applying for a Chevening Scholarship? Are you wondering how you can demonstrate the ways in which you meet Chevening's leadership requirements? We hear from 2020/2021 Chevening Scholar Sushma Mahabala about her journey to achieving a Chevening Scholarship.