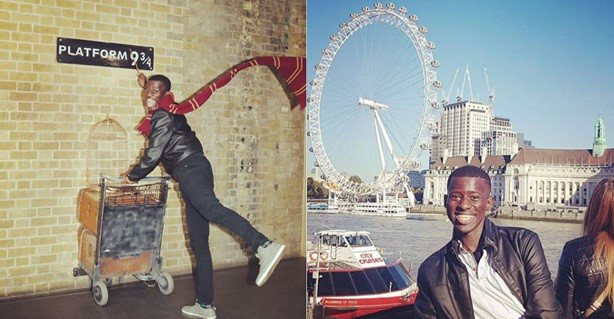 When I was told by a friend that there is so much to see, do and learn in the UK, I never believed him until I finally got to see and experience it for myself.
Right from Cardiff, Wales, where my school at Cardiff University is based, to London and Liverpool in England, the past two months have been quite adventurous for me as I explored these cities.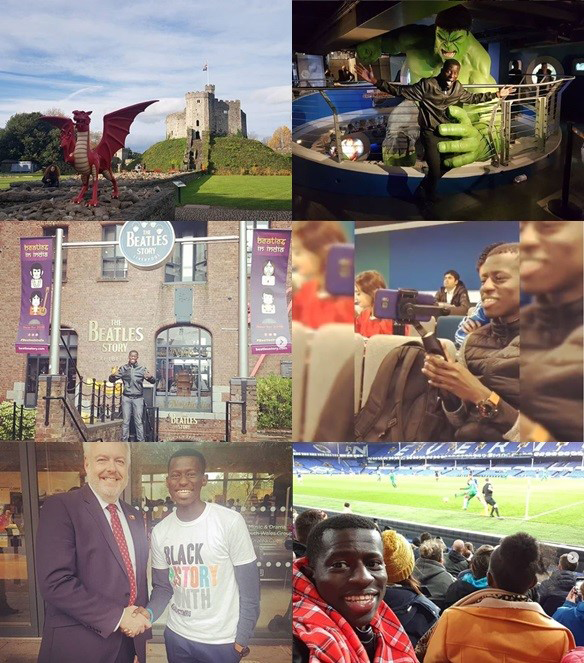 Cardiff
Being the Capital city of Wales, Cardiff has so much to offer! From participating in community events to sightseeing, watching musical plays at the Millennium Centre and watching matches at the Principality Stadium, there is so much to do!
Cardiff Castle
Here one gets to learn about the history behind the owner of the Castle, the 3rd Marquess of Bute John Patrick Crichton-Stuart and the renovations he did on the castle. Also, you get to visit the banqueting hall in the castle (picture: right bottom) where world leaders including former US President Barack Obama and former UK Prime Minister David Cameron ate during the NATO summit in 2014.
Wales Millennium Centre
If you are a fun of musical and plays like me, then this is the place to catch all the drama and action! The iconic landmark in Wales hosts major musicals scheduled during different times of the year (The green light on the writing symbolizes the Wicked musical that was showing in November).

Principality Stadium
The UK is well known for rugby and football and the Principality Stadium in Cardiff is where all the action takes place. Watching a football/rugby match at this place is a must!
Participating in society causes and meeting Welsh Labour leader and First Minister Carwyn Jones (right picture)
During the month of October, when the world was commemorating Black History month, I got the opportunity to volunteer at the Race Council Cymru. It was really great to learn about the history of Wales and appreciate the diversity in the UK.
The UK also has other interesting cities to visit and explore like London and Liverpool, which I did during my spotlight month.
London
Taking a picture at platform nine and three-quarters (especially if you are a fan of Harry Potter) and the London Eye is a must when you visit London.
Taking a picture with the wax figures at Madame Tussauds in London is also a must! (They look so real you just need to see to believe!)

Liverpool

Visiting the Beatles Museum to learn about the history of one the greatest bands in the world and also watching a match featuring a Kenyan team playing against Everton FC at Gordon Park was also one of my highlights.
My studies at Cardiff University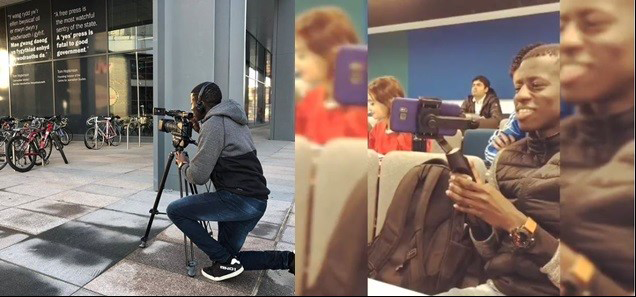 The decision to study an MA in International Journalism at Cardiff University is one of the best I have ever made! I have learnt so much in terms of technology and learning to tell stories in a more interesting way.
Gregynog
Three Cheveners who are doing the MA in International Journalism at Cardiff University together with me, got to spend three days in this large country mansion in the village of Tregynon discussing our dissertation topics together with our classmates. This was the highlight of our course this semester as it provided an opportunity for us to bond with our coursemates and our lecturers; the place also provided a conducive environment to come up with our dissertation topics.
It is traditional at Gregynog to run a balloon debate, where six students take on the character of a well-known personality (politician, celebrity, etc.) and debate their survival in a balloon that is rapidly hurtling towards the ground. Yours truly took the role of well-known Nigerian playwright and poet Wole Soyinka. Guess what?! I was the last man standing!
A link to the video on a sample of how it went down can be found on the link here.
I thank Chevening for this opportunity and I look forward to exploring more cities in the UK during my time here. Don't forget to follow me on Instagram @brianosweta to keep up with my adventures!