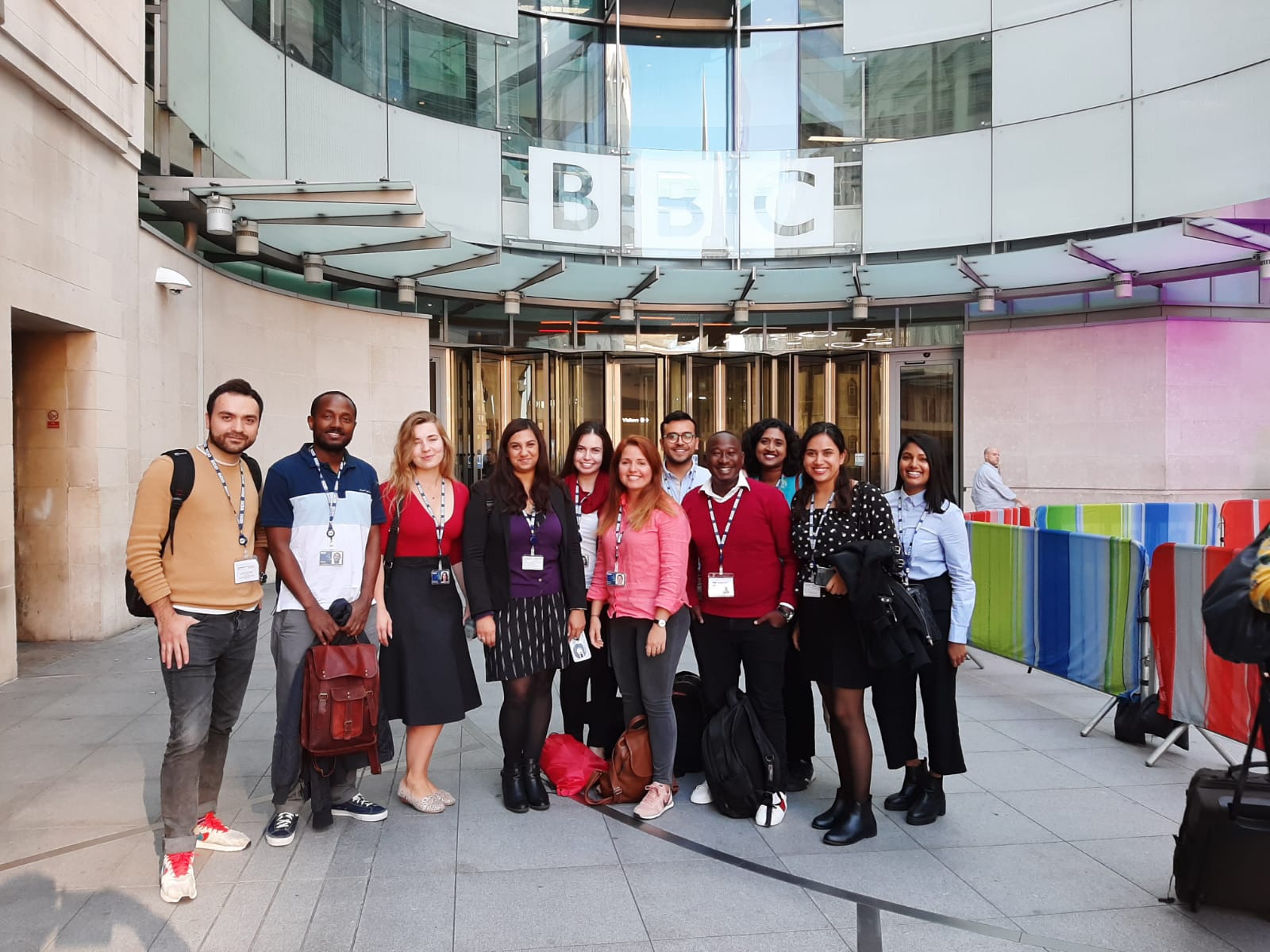 Chevening Alumnus Miguel Trancozo got the chance to work at BBC Future through our Chevening BBC World Service partnership internship. He writes about his experience in this innovative department.
I have spent the last three months working at BBC Future, and it's a space to think about things more thoroughly. At first sight, it looks at science, technology and innovation in a fresh and comprehensible way.
It's more than that though. BBC Future explores simple questions about everyday issues, like whether eating eggs is good for your health or not, or elaborating on the complex challenges of a research mission in the Antarctic seas.
It not only points at the problems we face, but also opens the floor to the possible solutions.
What I've been writing about
I am a content producer for the site, and, so far, I have worked on very different stories. Environmental innovation, from the people developing cactus bio-fuel in Mexico to the stories of fog catchers around the world.
I write about technology and culture, like the story about researchers collecting 'smells' as heritage in the UK, or the story about the indigenous languages that cannot be written properly on the internet. I've also written on health issues, such as the impact of different cooking techniques on our nutrition.
Slow down to investigate, read, listen and learn
The main learning is to lose the fear of writing about topics beyond my expertise. We tend to stay in our lane, where we feel more comfortable. I have seen journalists that try to talk only about their own countries or the things they really know of.
This experience with BBC Future has taught me that journalism is to allow life to amaze you every day. Reality is complex but to understand it better you have to tell it through a friendly narrative that guides you through evidence. To be curious enough to search in the unknown and in what seems normal too. Finally, I learned that in these fast-paced times in which we live, it is important to slow down to investigate, read, listen and learn.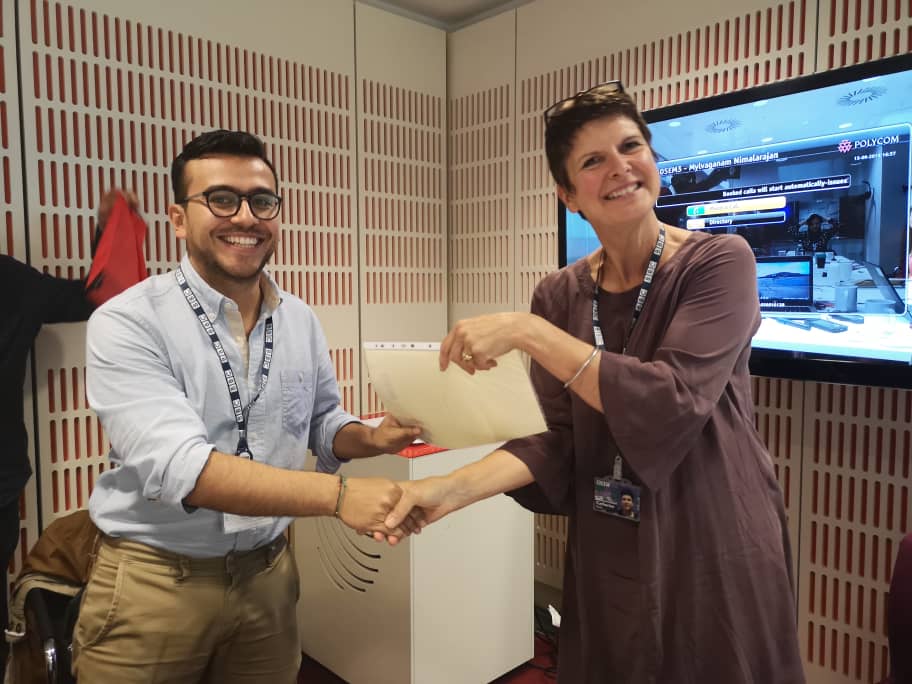 Profit, quality and truth: the relationship
Journalism is experiencing a backlash from digital media. It is impossible now to think about content without its online version. In a way, all journalism is now online journalism, and it can be problematic. In my experience, the first big issue that came with digitisation of content was media revenue.
With printed media finding it harder to monetise their content, journalism has become a profession with precarious labour conditions, which not only exposes reporters to difficult ways of living but it also endangers content quality and freedom of speech.
This takes me to the second issue, which is access to information and finding truth. Between social media users updating the news feed every second and public debates on Twitter, some online outlets opted for click-bait strategies and a race for minute-by-minute publication.
By taking away the reporters from the streets and having newsrooms full of journalists tracking social media timelines, we might be pushing them away from the facts, and falling into the traps of discursive news.
One of the things that makes the BBC so unique in the world is that it is sustained by its audience's contributions in the form of the license fee. With this sustainability comes freedom and quality. Content producers and editors develop the ability to overcome the challenges of online journalism and go beyond clickbait. They have the time and resources to approach their subjects, analyse the information and present it in the best possible way.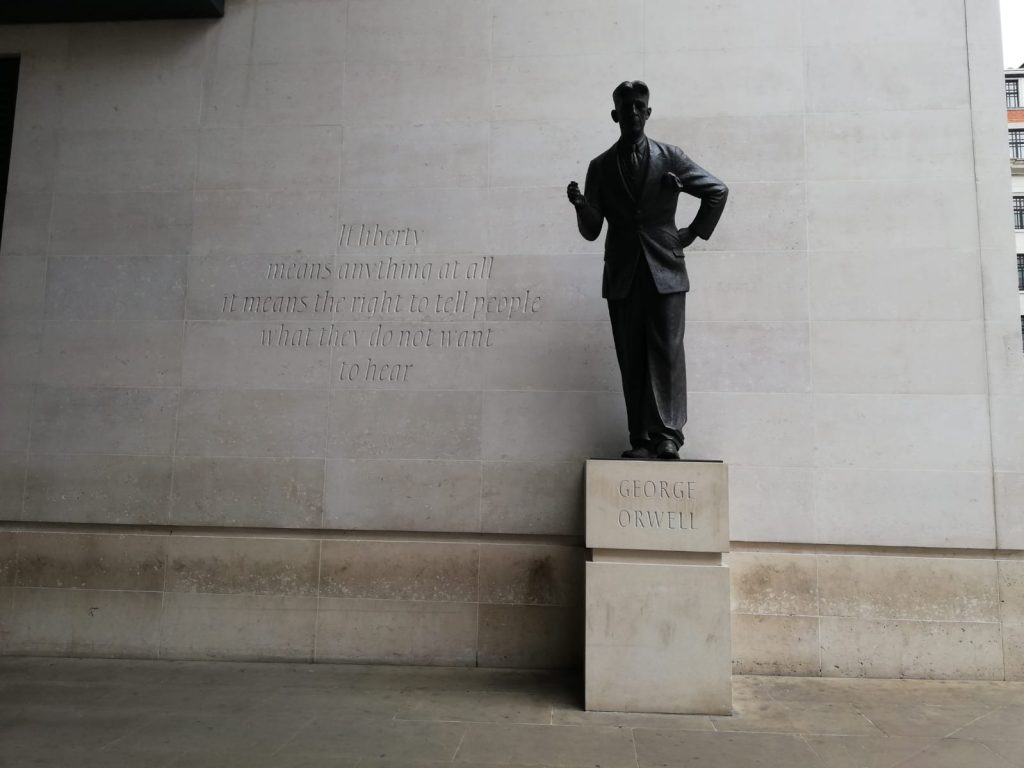 Hot tea and mindfulness
Have I mentioned that they have free tea at the BBC? Every day, a never-ending amount of tea is provided to staff in the newsroom. The fridge is full of fresh milk and tea bags top the jars in every kitchen. It might be a little detail, but anyone writing a story in the middle of a winter day values a warm cup of English breakfast tea on the desk. This though, I believe, might be more of a British tradition than a 'BBC thing'.
The tea comes on top of planned facilities and services that include open-plan offices, a 'Blue Room' with the latest in media technology. They provide services like virtual reality mindfulness sessions, free training on editorial and personal capacities, and cultural groups and sports activities organised by the staff. Just as a reminder that journalism is about the journalists too, and a warm cup of tea really does help to face the blank page.