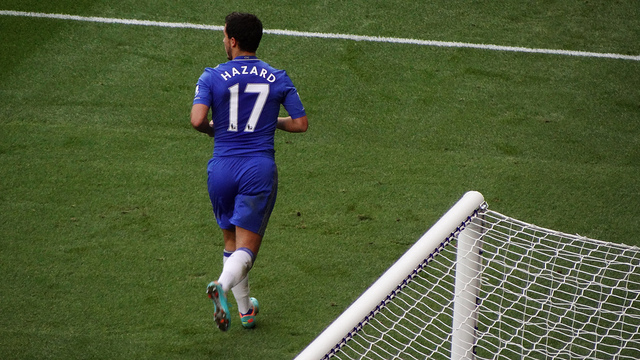 The Premier League 2018/2019 season kicks off this evening with Manchester United playing Leicester.
It's one of the most popular leagues in the world, and we asked Chevening Scholar and Manchester United fan Simon Wanyonyi, from Kenya, to give us his predictions for the year ahead…
 
1. Who will be the top four teams at the end of the season?
1. Manchester United
Hunger for the title from the club's executives will see Mourinho's men triumph.
2. Liverpool
Working with Jürgen Klopp and their excessive spending shows their intentions clearly: to remain in the Champions League, even if they don't win the title.
3. Manchester City
The force is still alive, and so no doubt a top four finish is a must.
4. Chelsea or Tottenham
Chelsea's meagre performance in the FA Community Shield 2018 does not write them off, but they are going to have to redeem themselves to be in top four. However, Tottenham are going to pose a very tough challenge for this position and we will see very stiff competition for fourth place.
 
2. Who is the most exciting new signing to watch this season?
Fred to Manchester United. I'm waiting to see how he will fare when played alongside Pogba and Herrera. I am expecting exciting things from the Manchester United midfield, stimulated by Fred's presence in the team.
 
3. Can Manchester City be caught?
City are still a formidable force but if they play using similar tactics to the last season then they are in for more of a challenge.
 
4. Will Arsenal miss Arsene?
Wenger will definitely be missed. Throughout the season Arsenal fans are going to miss the services of Professor Arsene's philosophy; it is deep rooted at the club and the new manager will have a tough time instilling in the club his own tactics and philosophy.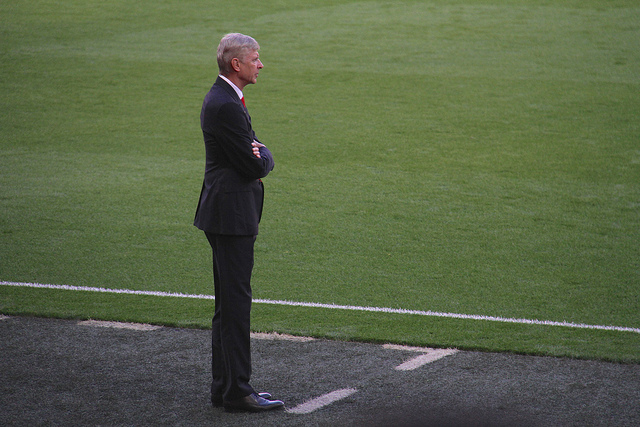 This transition will see both merriment and mourning at the club, and my prediction is that there will be more mourning at Arsenal. Things might change as the season progresses but Arsenal won't be among the title contenders.
However, if the transition takes a positive turn, which I think is less likely, they may pull a surprise. The best position they can get this season is fourth.
 
5. Will Liverpool's huge spending pay off?
The success of current club football is in the bank. Spending seems to be directly related to success and yes, Liverpool are going to be a force to be reckoned with.
Liverpool will be in huge competition with the Manchester clubs. The league title will go either to Liverpool, Manchester United, or will remain at City.
 
6. Which team will you be supporting and how do you think they will fare?
Manchester United, always.  Since I live in the North East, my interest in Newcastle United has developed, especially after they upset Manchester United in last season's home match. I believe the Red Devils will still be among the top three while Newcastle United will be among the top 10.
 
7. Can Pogba recreate his World Cup form for Manchester United?
Pogba will, but he can only shine if he is allowed to play his own style. With the stern Mourinho as manager we are unlikely to see the Pogba of the World Cup.  However, just like last season's display in the Manchester derby, we should expect such instances of him displaying his best form.
 
8. Will Mourinho last the season?
He will finish the season and will definitely do well even in the Champions League.
Better results than last season are going to come out of Old Trafford.
 
9. Can Tottenham Hotspur actually win a trophy this time?
Not yet for Tottenham. They will have fantastic season and play exciting football, however.
 
10. How will the newly-promoted teams from the EFL Championship get on?
Among the three, Cardiff will struggle but Wolves and Fulham will surprise many of the other 17 teams. I see Wolves surviving relegation at the end of the season, with Fulham likely to finish among the top 15.
 
Predictions for the first matches of the season
Manchester United 3 – Leicester 1
Newcastle 0 – Spurs 1
Bournemouth 1 – Cardiff 1
Fulham 0 – Crystal Palace 0
Huddersfield 1 – Chelsea 2
Watford 2 – Brighton 1
Wolves 0 – Everton 0
Liverpool 2 – West Ham 0
Southampton 1 – Burnley 1
Arsenal 0 – Manchester City 2