The fairy-tale architecture of Edinburgh has made the city one of my top bucket list places to visit in my whole life. This time was even more special as we delved and stepped into royal history.
Let's start with the iconic Edinburgh Castle
On a misty Monday morning, a group of scholars gathered to begin the royal discovery at Edinburgh Castle, an iconic landmark that played a fundamental role in Scottish history, both as a royal residence as well as an army fortress. We had to walk up towards the castle, and the enchanting scenery of Edinburgh could be seen all over.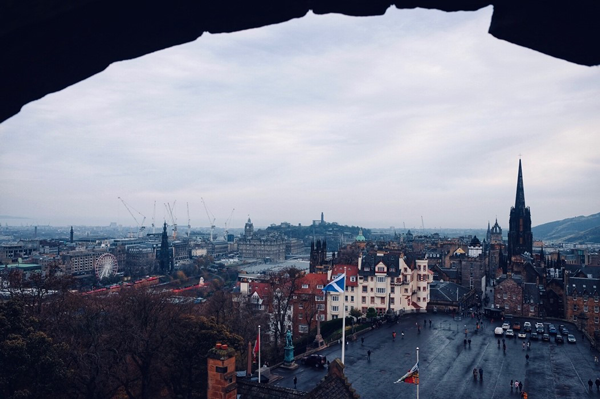 'I marvelled at the wonderful exhibits put up in the castle, the lifelike figures, and the rich Scottish cultural and political history on display, alongside the actual crown jewels.' This was how Parizad Baria, one of Chevening's Social Media Ambassadors from India, described her highlights of the event.
Next, we went to the University of Edinburgh for lunch and continued a lecture from Dr Kumarasingham, political historian and lecturer at the University, concerning the former British Empire and politics.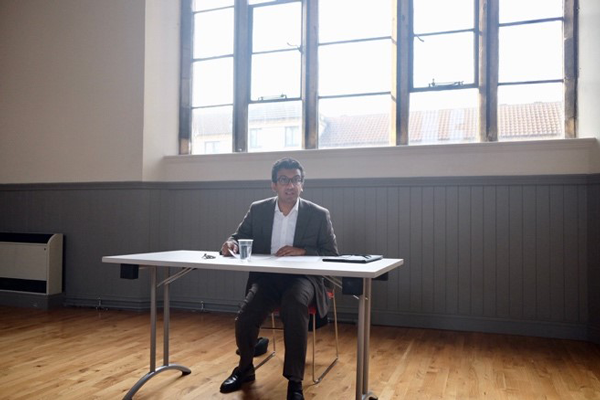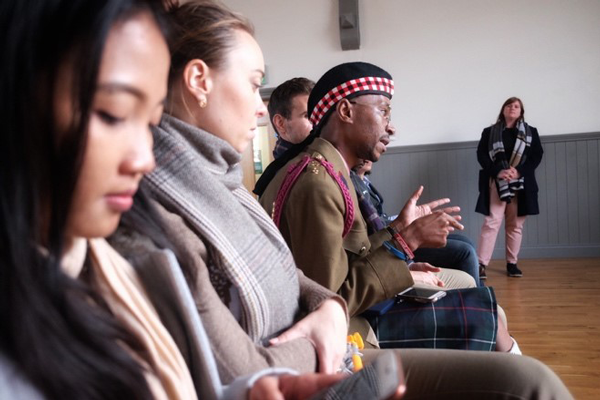 On board with sunset sky by the sea and walking the royal path
Finally, we went to our final destination, the Royal Yacht Britannia – the world's most famous ship that was one of the majestic symbols of national wealth and home to the royal family for decades.
Britannia played a significant role in the royal family's life, especially for the Queen, as the ship has served the family for more than 44 years, both for the official visits as well as private events. In 1998, the ship finally retired and tucked into the port of Leith, Edinburgh.
As we were ready to get on board, the Britannia staff greeted us warmly, provided us with a boarding pass and an audio guide which helped us to imagine life as a royal.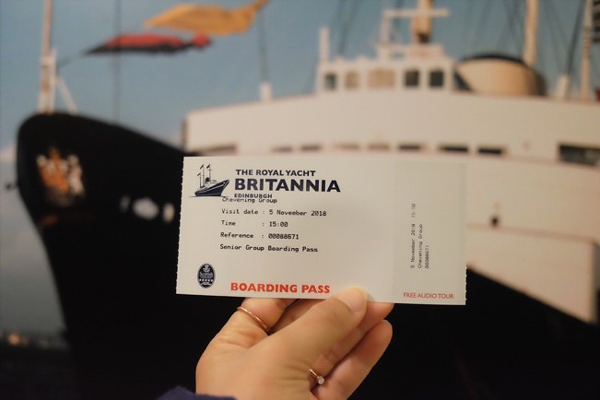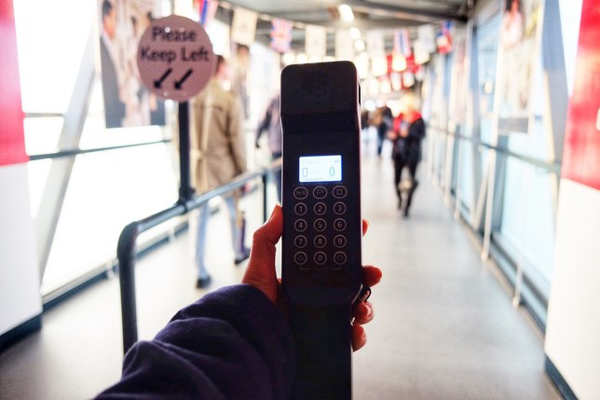 We began our discovery from the very top of the deck when the sun goes down and shining on the water of Leith.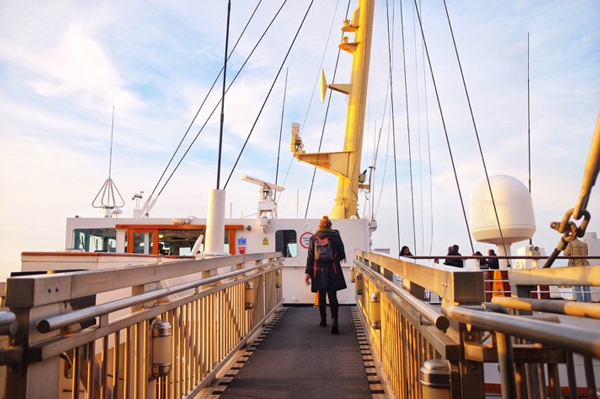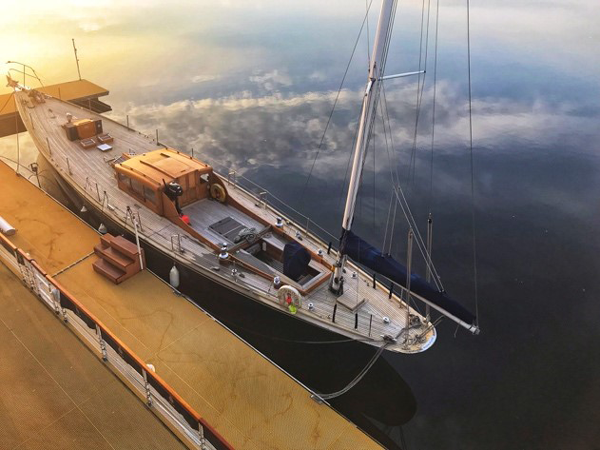 As we walked through the decks, many exceptional spots contain the rich history inside the ship, and here are my top five favourites:
1) The Queen's bedroom, the only bedroom of a living monarch which can be viewed.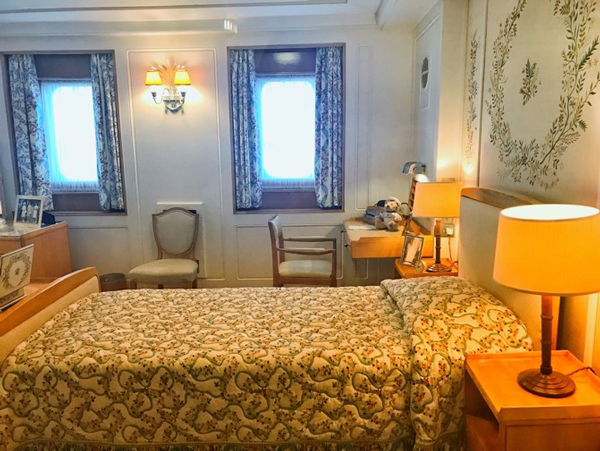 2) The Honeymoon Suite where four royal honeymoons took place, including Prince Charles and Princess Diana in 1981 on a Mediterranean cruise.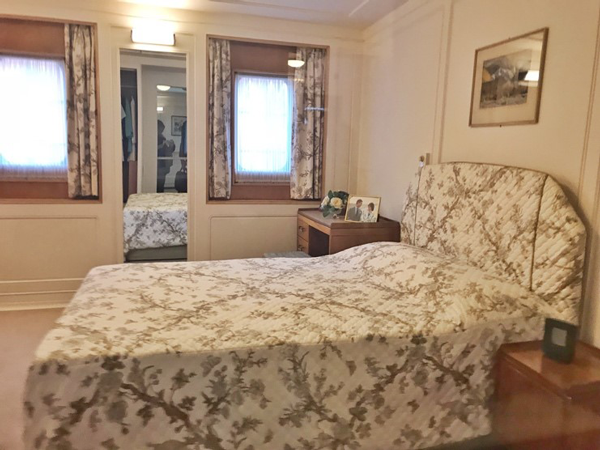 3) The State Dining Room, one of the most impressive places, that has hosted many high-ranked individuals such as Winston Churchill, Ronald Reagan, Bill Clinton, and Nelson Mandela.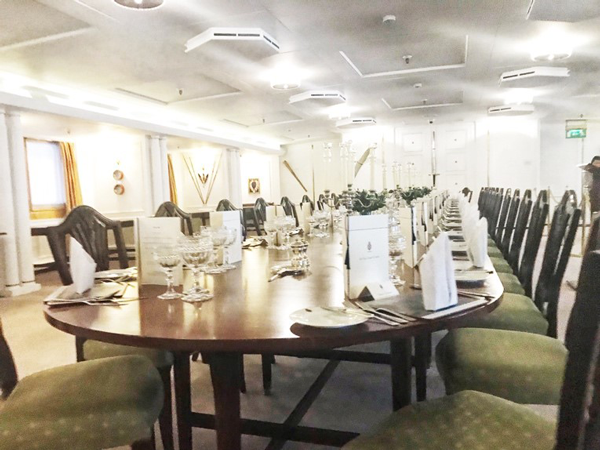 4) The drawing room where the royals spent their evenings.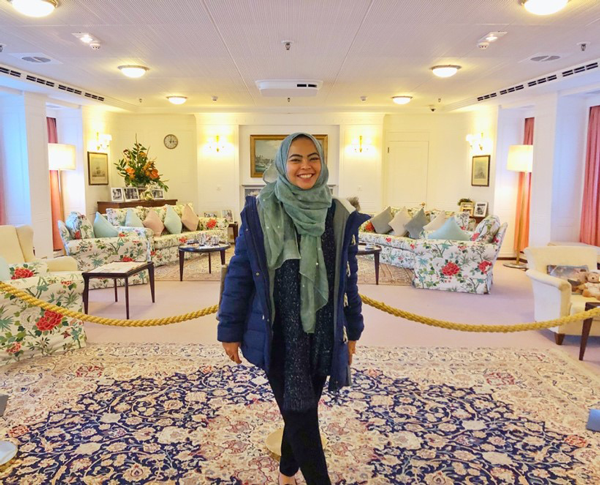 5) A special compartment for the Rolls Royce Phantom V.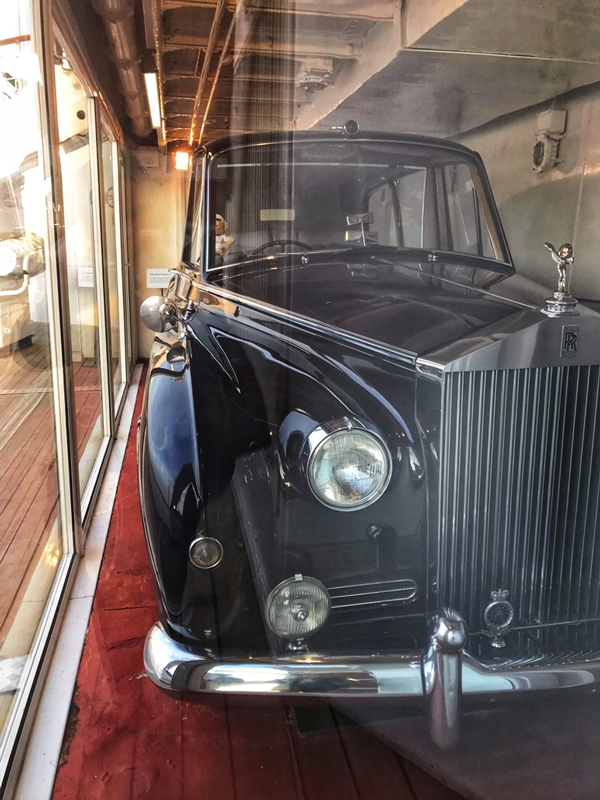 At the end of our tour, we gathered and returned back to the University of Edinburgh. As Irene Martinez, one of the Cheveners from Peru said, 'This trip was an amazing experience, with the right people in the right place. I'll keep these memories in my heart. Forever.'