Name: Cecilia Oluwafisayo Aransiola
Studying: LLM Human Rights Law at the University of Nottingham
From: Nigeria 
As an Associate Fellow of the Royal Commonwealth Society, Cecilia recently met with Prince Charles at a reception to mark this year's Commonwealth Day celebrations in March. 
We caught up with Cecilia to find out more about her role as a Young Leader for the organisation Women Deliver, about her year at the University of Nottingham, and her human rights aspirations.
---
Chevening: Your Chevening year is coming close to an end. What have you enjoyed most about the year?
Cecilia: As an unrelenting knowledge-seeking person, my time at the University of Nottingham has been phenomenal. The University of Nottingham School of Law and the Human Rights Law Center are remarkable. The teaching staff have vast experience in human rights and are tremendously passionate about imparting knowledge. The classes which are in group seminar form were interactive, with diverse perspectives on global human rights issues.
There has been a plethora of insightful lectures by eminent guest lecturers in the field of human rights and development. I must say, a lot has been learnt within a short while and I am yearning to put them to use in selfless services.
Being a member of university societies like Oxfam, UNICEF and the Anti-Slavery society has been an exciting way of providing altruistic service. Making friends with people from various parts of the world has been heart-warming in strengthening our common humanity.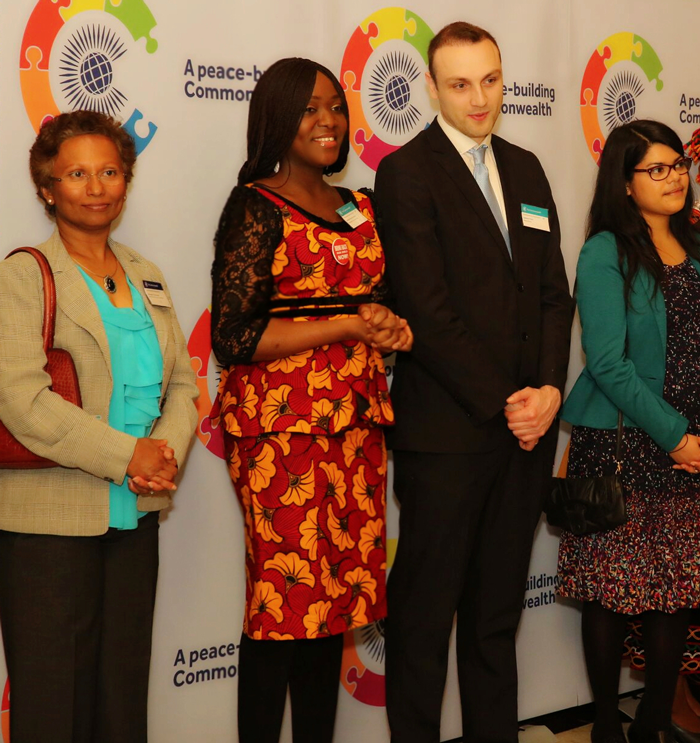 How have you found the course you are studying and how do you think it will be of use when you return home?
I have been working in the human rights field for years now, but the LLM Human Rights Law course has further exposed me to contemporary developments in the field of human rights. To God be the glory, I am confident to say that I now have a better grounding in innovative ways to be strategic about my human rights promotion and protection work.
My skills have been honed to better demand accountability from government with regards to their international human rights obligations. Our national laws must be harmonised in line with international human rights standards, with operative and justiciable rights for all.
With the knowledge gained through this scholarship, I am very positive that I am better equipped to hold government and other stakeholders accountable in my advocacy and demand for human rights compliant legislations, policies, and repeal of discriminatory laws. Thereby, creating a just, equitable, and inclusive society where the rights of all are respected, protected, and fulfilled.
What do you plan to do when you return to Nigeria?
It is heart-wrenching that by the UNICEF 2015 statistics, Nigeria has a staggering 10.5 million out-of-school children, 60% of which are girls. The abduction of our Chibok girls and extremist attacks have had a further devastating impact on an already endangered education in Nigeria.
I particularly pledge loyalty to Sustainable Development Goals 4 and 5 for inclusive and equitable quality education and gender equality. With the human rights knowledge garnered from this course, I am strategising to advance my advocacy on girls' rights through a bottom-up approach on the importance of girls' education through community dialogue and education.
Poverty, and negative socio-cultural and religious beliefs are part of the greatest impediments to girls' access to education in Nigeria. In my top-down approach, I will upscale my advocacy on low-cost education, establishment of gender-sensitive schools, school curricula that challenge gender stereotypes, government laws, and policies that keep girls in schools through secondary level, safe schools, and enabling environments for girls.
Education is a fundamental human right and no child must be denied this. I believe every girl child has a right to this and much more. My new initiative on girls' education, sexual and reproductive health rights, and life-building skills for girls is in the offing. When I got this scholarship, I dedicated it to every girl child in Nigeria. I am therefore not here not for myself alone, but for every child and woman in Africa. My word is my bond and my Chevening Scholarship application post-study plan is a mandate that I must fulfil to influence positively, and try to create a better world for all.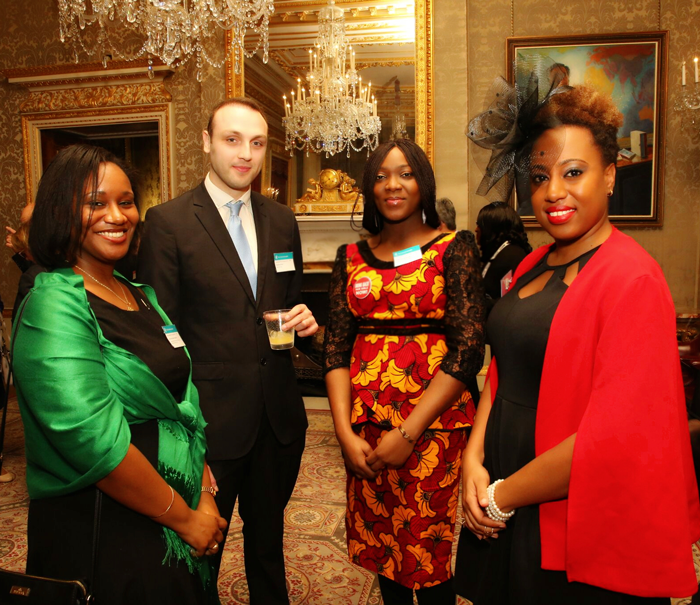 Tell us about your work as a Young Leader for the organisation Women Deliver
As a Women Deliver Young Leader, I have been advocating for gender equality, sexual and reproductive health rights, and wellbeing of girls and women. I have been a committed member of our Bring Back Our Girls campaign. I was the TV Presenter of 'YourChoice', a live, weekly youth sensitisation programme on sexual and reproductive health rights. Through these I have sensitised stakeholders and community leaders who have pledged to end female genital mutilation and child marriage in their communities.
I initiated the 'Stop Dating Violence' project which is a ground-breaking campaign to address dating violence, sexual assault, and gender inequality issues among young people. I have been involved in community sensitisation projects on women's rights and empowerment. As a champion for girls' education, I have been committed to ensuring better and effective efforts towards developing girl-child education. Through all of this, in my own little way I am helping contribute to human rights' culture in Nigeria.
Tell us what's involved with being an Associate Fellow of the Royal Commonwealth Society
The award of Associate Fellowship of the Royal Commonwealth Society is granted to people who have demonstrated a sustained commitment to promoting the values of the Commonwealth. This I have done in diligent services to humanity through my work on gender equality, child rights, and countering violent extremism. Some of which I have earlier mentioned.  
We also recently launched the Commonwealth Women's Mentorship Scheme 2017 for young women from the Commonwealth. As a pioneer member of the Commonwealth Youth Peace Ambassadors Network we are presently working on a peace-education project for young people called 'Violence is Not the Answer.'
You met the Prince of Wales recently at the Commonwealth Day reception. Tell us about this. What did you talk about with Prince Charles?
I have been working on building peace and countering violent extremism for some years now. This year, the Commonwealth Day was celebrated under the theme of 'A Peace-building Commonwealth'. As a recognised young peace-builder associated with the Commonwealth, I was invited to attend the Commonwealth Day reception.
I met with the Prince of Wales and other dignitaries. It was motivating to see my contribution to peace-building being recognised. The Prince of Wales acknowledged our work on peace-building as a laudable cause that we young people are standing for. He showed empathy about violent extremism in Nigeria and the humanitarian crises resulting therefrom. It is indeed a further wake-up call to the global community to strengthen our commitment to counter violent extremism and ensure a sustainable culture of peace globally.
As Kofi Annan said: 'Young people should be at the forefront of global change and innovation.' We remain grateful to the British government and partner organisations who believed in us and our dreams. We as young people have the responsibility to create a sustainable peaceful and just world. It is proactive that most of us scholars are already working together to advance our various causes beyond the scholarship year.
The Chevening Scholarship is a mandate and together we can realize our dreams for the advancement of humanity. As an African proverb says: 'If you want to go fast, go alone. If you want to go far, go with others.'