I am falling in love with York and the UK, here on #MyCheveningJourney!
We are in the season of fall here in the UK and it is beautiful. Everywhere you look, apart from the evergreens, leaves are turning golden brown or a bright yellow, and are falling from trees.
Along with that though has come cold weather, as low as two degrees Celsius at times. However, if you are in a naturally beautiful place (like York) and a cheerful home, the cold won't really get to your bones, or so I wish. There's also an opportunity to wear your own style of fall fashion. I am usually layered up.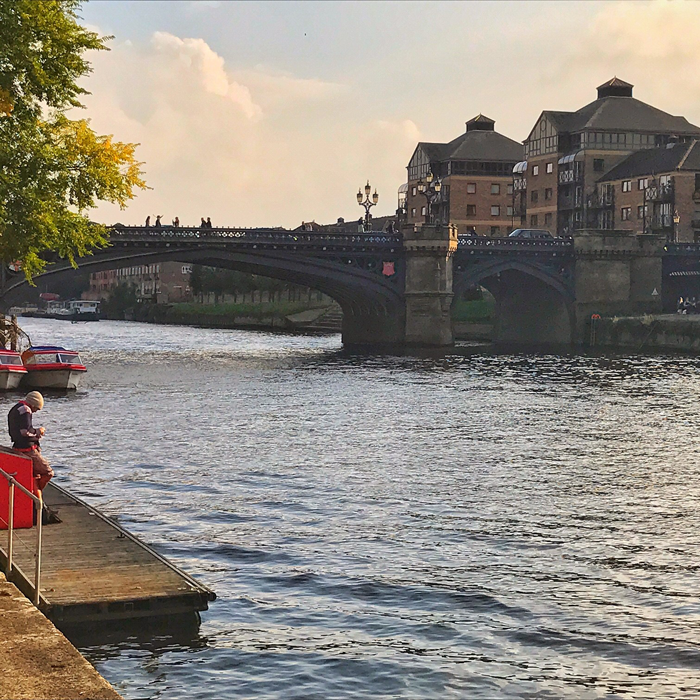 A lot has happened in the last seven weeks since I arrived in the UK. I can say that I have settled in well, and am quite happy with my off-campus home and my wonderful housemates. It has been so exciting to hear about different cultures and, especially at dinner time, smell the flavours of the world. Also, the discussions about politics and governance from different perspectives are truly fascinating.
The University of York has a beautiful campus. There's a lake with over twenty species making up the 'Birds of Campus Lake.' It is common to see ducks, swans and geese milling about on the walkways as I head from class to class.
The welcome week on campus was interesting. I got to learn so much about the history of York the town, and university. We were assured from day one of the stellar academic support and world-class library facilities that create an enabling student environment. The faculty in my department is made up of men and women who are leaders in their field, well-published and well-respected. Classes have been engaging, and I am happy to be able to look at so many current issues with fresh eyes.
The learning experience in the UK is dynamic because I have classmates from many different regions. It really makes for a rich learning environment, especially because the professors encourage the dialogue. I am excited to go to classes every day! There are many clubs and societies at York, no matter your passion. I have had opportunities to volunteer, try a new sport, develop new skills, and just to get involved! My knack and passion for youth development will be reinvigorated soon, as I will be making use of one of the opportunities from my university to volunteer my time with a secondary school in York, beginning next week.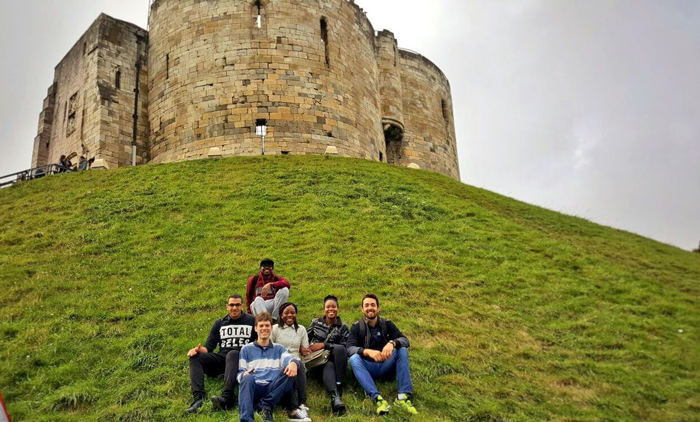 Beyond academics, it is only right that I use my Chevening year to see and showcase the UK. The University of York Graduate Students' Association and the Students' Union have been planning great trips. They have organised a visit to the studio where Harry Potter is made (for all the JK Rowling fans) and many other activities.
On weekends, I try to take advantage of the time to explore with friends or fellow Chevening Scholars. I enjoyed the trip to Whitby, a beautiful seaside town, where I had the most scrumptious fish and chips at the historic Magpie Cafe. Whitby will always be memorable for me because it was the first time that one of my new friends, and a fellow Chevening Scholar, saw the beach for the first time. Her country is landlocked.
The majestic York Minster was a must see on my list. It was breathtaking when I visited in the daytime, and ethereal when it was lit up with a creative light show for Illuminating York, which took place at night. I also walked the city walls, and enjoy the smell of freshly-made chocolate and fudge in the city centre. Additionally, Yorkshire puddings are now on my list of favourite foods. York is also a really safe city. It's cycle-friendly, and the people have been kind.
There is so much more for me to do in York, but I have already fallen in love with this quiet town of rich history, and the chocolate capital of the UK (there was actually a Chocolate Week in October). I am heartened by how seriously recycling is taken here, and it has become a natural activity for me now to separate my trash and place in the right bin.
On 22 October the UK's Foreign and Commonwealth Office organised Chevening Orientation 2016. I was happy to be in London again and was excited by the usual hustle and bustle of London's King's Cross Station on my arrival. It was lovely to connect with Chevening Scholars on the train to the Orientation venue, as one coach of the train was fortuitously just scholars. Orientation was exciting, characterised by networking with future leaders from around the world. We were warmly welcome by Prince Charles, jubilantly encouraged by Foreign Secretary Boris Johnson, motivated by the outstanding speeches by Lord Bilimoria and Cassandra Stavrou, and heard more about the amazing year that lies ahead.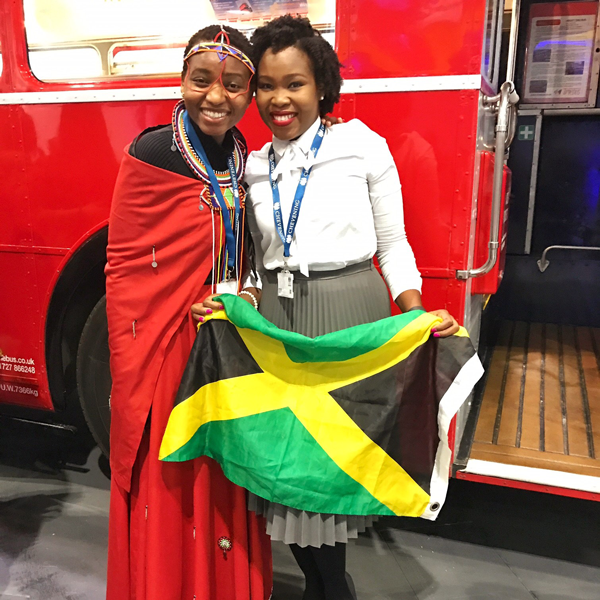 My Chevening year has only just begun, but I can already tell it will be a life-changing experience for me. I look forward to seeing more of the UK, as I plan to travel to Scotland and Wales soon, and seeing Europe too. Importantly too, I look forward to developing strong friendships and sharpening my skills with these brilliant scholars.
I am happy that I was able to help some of the people who reached out to me during the application period. Best wishes with your applications. Next year, I hope to join you via social media as you document your own Chevening journey.
---
Follow Kemesha Kelly on Twitter: @KEMESHAKELLY_
Or on Instagram: KEMESHAKELLY_