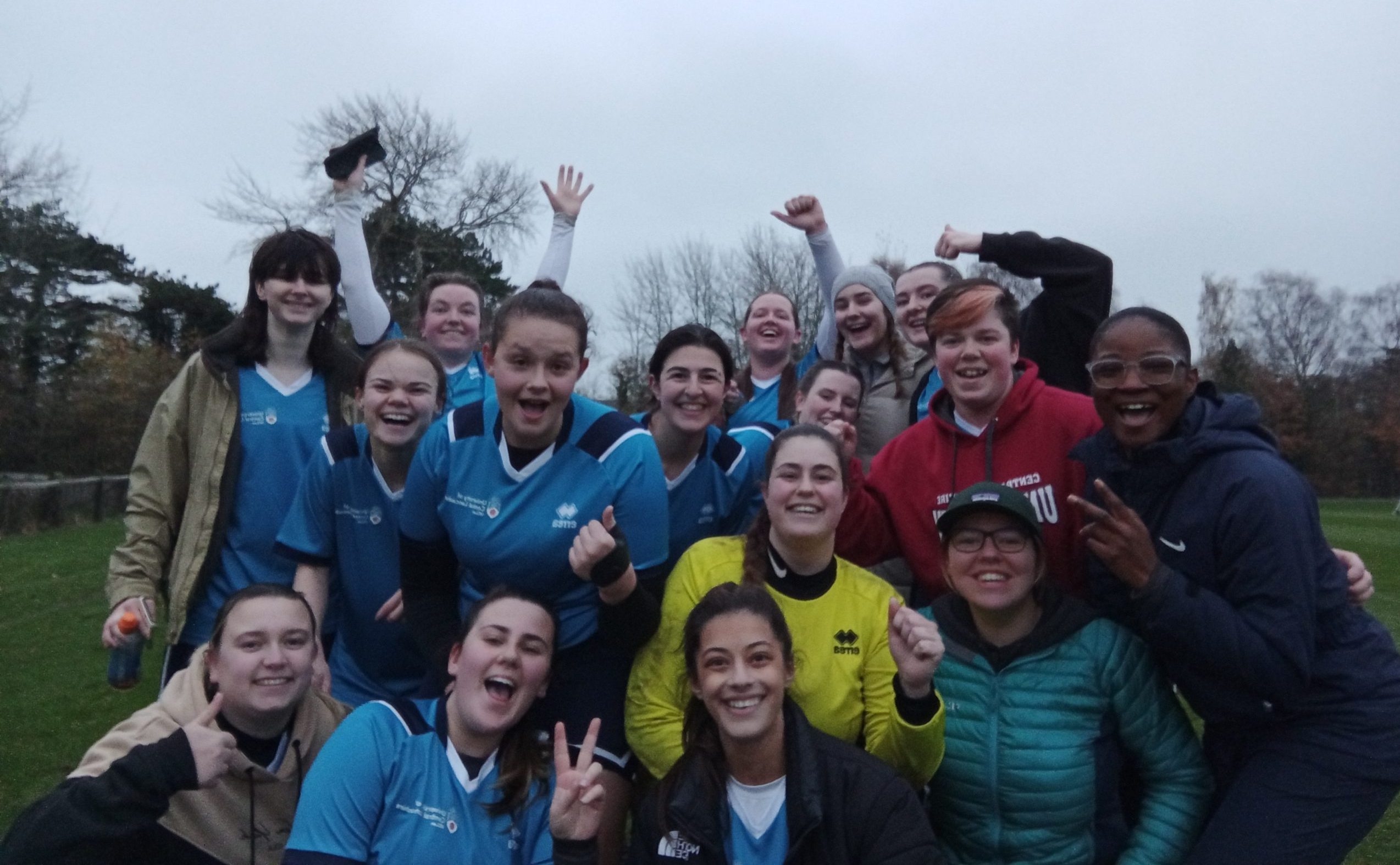 Ready, set, goal: How a Chevening Scholarship could accelerate your sporting career
Ready to kick some goals in the sporting world? Grace Towobola shares what it's like to pursue a master's in sports coaching with the help of a Chevening Scholarship.
Whether it's helping governments to tackle health challenges or simply bringing people together, sport plays an important role in the world we live in.
Many of our Chevening Scholars have gone on to build extraordinary careers in the sporting sector, helping to level the playing field and effect positive social change for generations to come.
We caught up with 2022-23 Chevening Scholar Grace Towobola who is pursuing her master's in sports coaching at the University of Central Lancashire in Preston.
Here's what she had to say about the importance of following your own path and studying something you're passionate about:
Why did you choose to pursue a master's in sports coaching?
'I chose to study sports coaching as I knew it would afford me the opportunity to directly impact lives.
As a young person, I had always wanted to become a professional footballer but there were little to no female football coaches in the communities I grew up in. Because there were lots of ethical, cultural, and social challenges surrounding males coaching female football players, I was not permitted to engage in sports.
Females continue to encounter many challenges that hinder them from pursuing professional football playing careers, so I sought to provide the necessary platforms where their potential can be realised. Having already gained another master's degree in sport management, I hope to become a key decision maker in the sports industry, thus providing more women with the opportunities they need to thrive in this field.'
Why do you think it's important that people study sport?
'I am very passionate about sports, and football in particular, because it is a language spoken by all. Its impact and legacy cuts across all age groups, ethnicities, cultures, and territories.
Sport has the ability to positively influence and foster change across communities. Sport also has the ability to employ diverse professions all at once, has multifaceted sub-industries, and an unbelievably vast audience giving it a unique ecosystem.
Furthermore, sport is very pivotal in global development. The lockdown in many countries due to the COVID-19 pandemic amplified this, revealing the enormous importance of the sports industry to the global economy. When managed effectively, hosting mega sports events have also been found to boost the economy of host countries. It therefore became important for me to study in such an industry with undisputable global relevance.'
Have you had the opportunity to take part in any extracurricular activities at your university?
'While studying at the University of Central Lancashire (UCLan), I have had the opportunity to get involved in a range of activities, including:
completing UEFA C coaching course and getting enrolled on the UEFA B course
organizing a two-day female football event to mark International Women's Day at UCLan
speaking as a Change Maker at several UCLan events in celebration of Women's History Month
coaching and managing the UCLan women's football teams in the 2022/2023 BUCS league
volunteering with the Sir Tom Finney Football Centre
volunteering with the Preston North End Women's Football teams in the 2023/2024 North West Women's Regional League and the Lancashire Women's County League
working as an International Student Representative for UCLan.
My volunteering efforts earned me a Gold Award from Chevening as I had put in more than 190 hours at the time of the awards in May.'
How do you plan to use what you've learnt from your studies?
'After graduation in December, I will return to Nigeria as the 2023–2026 International Olympic Committee Young Leader for Nigeria. In this role, I will be leveraging the lessons learnt and networks made during my time in the UK to run a project tagged ROOTS, which is aimed at developing women's grassroots football in Nigeria.
The project will be featured on the International Olympic Committee and its partners' media platforms. It will be a great way for organizations to generate more visibility, so I am encouraging fellow members of my Chevening community to reach out to me on LinkedIn for sponsorship and partnership enquiries.'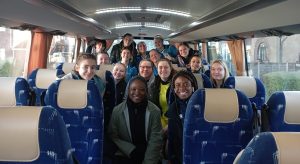 Could you see yourself making a splash in the sporting world with the help of a Chevening Scholarship?
Chevening Scholarships are available for a wide variety of courses at a wide variety of universities. You would be amazed by what you could study!
We're also delighted to announce that Chevening has scored an exciting new football partnership with Swindon Town Football Club (STFC).
STFC are generously offering one award for applicants from Pakistan wishing to study a master's degree in Football Coaching or Football Science at either the Solent University or the University Campus of Football Business, Wembley Stadium.
What are you waiting for? Apply for a Chevening Scholarship today!
Thinking of applying for a Chevening Scholarship? Here's why you should study in the UK!
Chevening Scholar Rafael Zhansultanov from Kazakhstan shares the insights and experiences he gathered from applying to Chevening four times before successfully embarking on his Chevening year at the London School of Economics.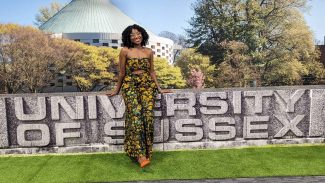 Alumna Davephine Tholley shares her top tips for this year's Chevening Scholars on making the most of their year in the UK.