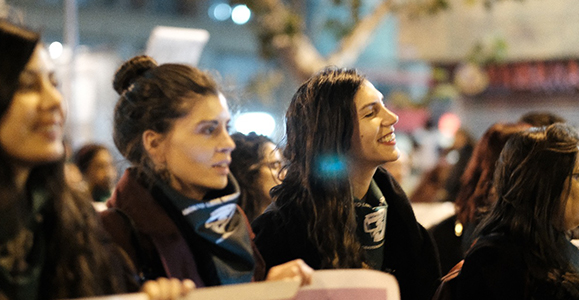 Bárbara Sepúlveda Hales is a lawyer, public speaker, lecturer, and feminist activist. She holds an LL.M Public Law from the University of Chile and, as a Chevening Scholar, she studied for an MSc Gender Research at London School of Economics and Political Science. Bárbara currently works as a public attorney, focusing her practice primarily on government procurement, administrative, and constitutional litigation. She is the founder and president of the Association of Feminist Lawyers in Chile.
In law school I was taught that a good lawyer is impartial, rational, and never places their internal convictions or beliefs above the interests of a client. I was told that law was universal, neutral, and objective, therefore feelings of sympathy, passion, commitment, and emotions must be placed aside in order to establish the best legal strategy.
Starting out, I really did believe that justice was blind, but with the passing of the years, reality kicked in and I began to realise that justice only exists for certain categories of people. I found that the law often had little to say about countless situations of inequality, about power structures, the biased distribution of wealth and privileges, and discrimination against women.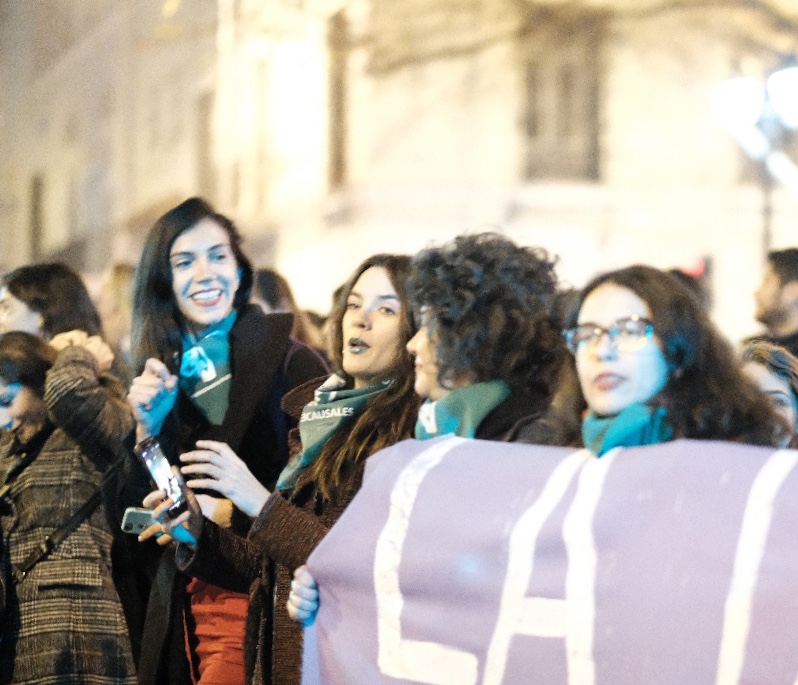 As I started to practice law, I noticed that it is a highly masculinized professional sector, where women are subject to discrimination of various kinds. This occurs in the academic sphere, at the legislative level, in access to the labour market, and within our work places, both in the public and private sectors.
Chile and the world owe a historical debt to women in terms of rights, equalities, opportunities, and non-discrimination. I applied to Chevening to study a master's in gender at LSE, convinced that gaining a feminist understanding of the law would be necessary in order to challenge the prevailing patriarchal and androcentric hegemonic vision, as well as to generate the kinds of legal challenges needed to promote female empowerment.
In light of some high profile sexual harassment cases in Chile's higher education sector this year, there has been a huge protest movement across the country calling for an end to sexism and machismo culture. In May 2018, in the midst of this historical social movement, a group of feminist lawyers and I decided to create ABOFEM (Asociación de Abogadas Feministas de Chile/ Association of Feminist Lawyers), a non-profit organization, and the first feminist lawyers association in Chile. In just one month we had recruited more than 350 associates from all over the country and, today, we have more than 500 members.
ABOFEM engages in a wide range of activities that fall within the scope of a feminist approach to law making. To date, we have drafted various pieces of legislative and public policy advice, produced academic research, provided training in gender theory for our members, and education programmes for the wider community. We also offer free legal advice to victims of gender crimes. These activities are being carried out by female lawyers and law graduates from all across Chile, and now we are expanding to other countries, like Argentina and Mexico. Aware that, as lawyers, we have a privileged position in society, we aim to offer our knowledge and skills for the service of others on a voluntary basis.
Our organisation, although still in its early stages of development, has already started to demonstrate impact on a national level. In my capacity as President of ABOFEM, I have been invited to the Chilean Congress to offer my professional opinion on constitutional reform relating to gender equality. We have also been requested to deliver legal reports to deputies from different political parties, on government bills related to gender, equality, sexual offenses, and non-discrimination against women.
Precisely because we are aware that the law is not objective, neutral, nor rational, our commitment is to offer assistance to those who suffer due to the flaws, discrimination, and inequalities of the system. We want to provide the best possible defence to women whose rights are violated; we want to permeate the judicial system with a gender perspective; we want to show that the system is unfair and take part in every necessary battle until a transformation of the system is complete.
My master's degree also equipped me with the knowledge to give lectures at universities about gender and law, and to speak as a specialist at a number of conferences. Sharing what I know is one of the most rewarding things I do, along with feminist activism. I strongly believe that feminism is not only the theoretical foundation of gender equality, but also a powerful form of activism, and, if used well, the law can be a powerful tool for achieving gender equality, in Chile and around the world.