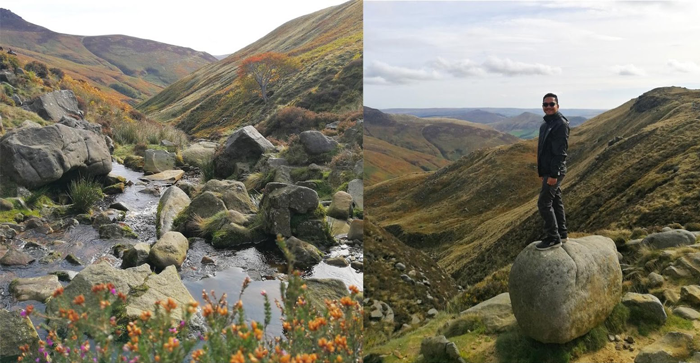 Colours of Sheffield
I love Sheffield.
I can't recommend enough for everyone to come here and enjoy this small city in Yorkshire. Sheffield has an international reputation for metallurgy and steel making, which was a cradle of English steel industry. Furthermore, the first official football club in the world was formed here, Sheffield FC.
It has more than 250 woods, parks, and gardens, and Sheffield is boasted to be one of greenest city in Europe. About half an hour distance by train or bus, you will arrive at the Peak District National Park. The view is amazingly beautiful. The countryside of the UK has more to offer, especially to nature lovers who love to walk, hike and do other outdoor activities. Most of the weekend, I spent a lot of time with my friends exploring the Peak District National Park.

This is my view going to class every day. The University of Sheffield is one of the red brick university in UK with beautiful architecture.

Weekend well spent in Edale, Peak District National Park.
MBA experience at the University of Sheffield
I am really happy that Chevening has allow me to pursue MBA in a Triple Crown accredited university which has exceed my expectation in a lot of areas. My new MBA family was greeted by the Mayor of Sheffield during our introduction week and given a tour around the city hall.
The MBA course required us to be able to implement all the knowledge and skills we learn during class. Therefore, we were assigned to a local stainless steel artisan company to improve their business sales. This is great practical experience for our team, plus we are able to contribute to local business development. It is no wonder that UK graduates are very fluent and well-rounded in various skill sets throughout their intensive and effective course syllabus.
Our class is made up of students from 15 countries, from various sectors, with different years of experience. The multi-cultural class environment allow us to understand different practices around the world especially in organisational behaviour. Food is valued greatly in our culture, hence I invited my MBA course-mate to taste Malaysia's signature dishes, the 'Nasi Lemak' and 'Satay' over the weekend. I am really happy that they enjoyed the dishes and I look forward to cooking more in future.

Pictures of my MBA family with Mayor Magid of Sheffield, our local company attachment – Bailey of Sheffield and Malaysia's signature dishes; Nasi Lemak and Satay.
Chevening and the UK
In mid-October, we had a glamorous Chevening Orientation event at ExCeL London. I took the opportunity to wear our traditional costume, 'Baju Melayu', and showcased it during the Orientation event. Malaysia has a rich culture with various ethnic groups living together harmoniously. As part of Chevening family, we are really proud to represent Malaysia out of 1,800 scholars from 160 countries around the world.

Malaysians Cheveners and me during Chevening Orientation 2018.
The next day after Orientation, my friends and I spent our time exploring London. We woke up early to watch sunrise overlooking the skyline of London. Then, we walked along the River Thames, starting from the Tower of London, then visiting a few famous landmarks such as Tower Bridge, Borough Market, Millennium Bridge and St Paul's Cathedral. It was a beautiful sunny day and we enjoyed it very much.
The month of October ends with a traditional English Sunday roast with Yorkshire puddings, then a Halloween party. This is the first Halloween party that I have participated in. In fact, it was not only me but many other Asian students, since Halloween is not really celebrated in our countries. Everyone was wearing incredible costumes and it was a good social experience.
In conclusion, Chevening has opened a great new world for me to learn and experience. Thank you to Chevening and the Foreign Commonwealth Office for the chance to study in the UK. Last but not least, don't forget to follow my Instagram, @syuksha1812 for more great pictures of my Chevening journey in the UK.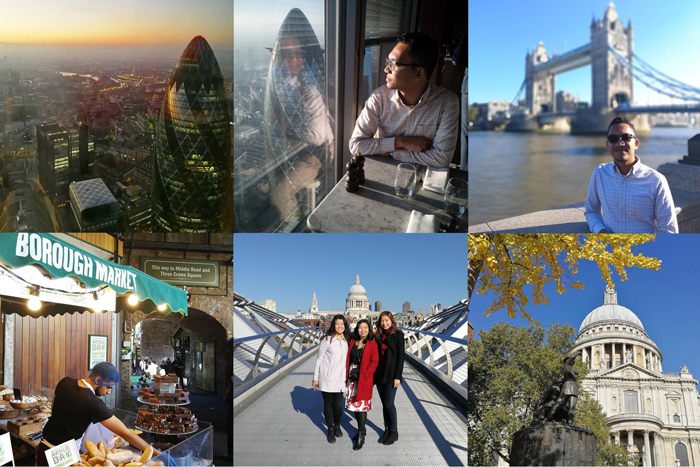 Watching sunrise overlooking the London city skyline and a morning walk along the River Thames.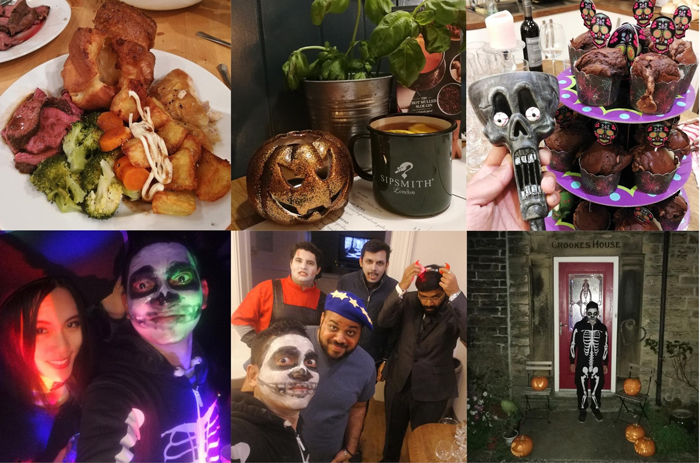 Sunday Roast with Yorkshire Pudding and Halloween party.