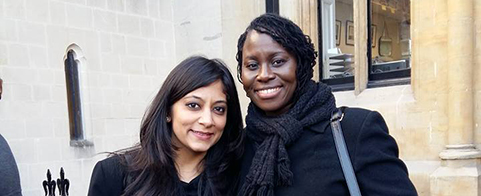 It seems like just yesterday that I packed up my life into 46 kilos and moved to London, for what I thought was going to be a really fun year spent reacquainting with my first love – journalism. I thought that after 7 years of work experience, a year of studies would be a breeze. But in just 7 months, I've learnt more about myself than I thought possible.
While it's been fun, no doubt, it's also been one of the most physically and mentally challenging experiences of my life, and I mean that in the best way possible. I've discovered gray cells in my brain that I had long forgotten existed, and I've discovered how much I can actually achieve within deadlines that initially seemed unrealistic. But the most valuable discovery I've made is of how resilient I can really be in a new city miles away from home.
As I write this, I'm working on a documentary about star British Paralympic athletes who've been told they can no longer compete in their respective sports for a variety of reasons beyond their control. Though their stories are heartbreaking, their sorrow is overshadowed by their sense of pride for having had the opportunity to represent their country on a world stage. Not only did my troubles seem inconsequential before theirs, but also, their positivity rubbed off on me quite a bit. It made me realise just how much I value #myCheveningJourney for the wealth of opportunities it's given me, and for the personal growth it's brought with it.
I did expect to have some life experiences during my time in London, but if someone had told me I'd get to witness Her Majesty's Commonwealth Day service at Westminster Abbey, I'd have dismissed them with a laugh. All thanks to Chevening however, not only did I get to see the service, I got to listen to a live speech by Kofi Annan, see the Royal Family in the flesh, and hear Ellie Goulding sing Fields of Gold against the backdrop of the gorgeous Abbey! And if that wasn't enough, I also got to visit the exquisite Foreign & Commonwealth Office for Chevening's most recent lecture series, Diary of A Diplomat. It's not everyday that you get to chat with female diplomats, both young and old, for an insider's view of how challenging yet rewarding it can be to work for your government.
Watching the commonwealth day service at Westminster Abbey! @cheveningfco #mycheveningjourney #CheveningSMA pic.twitter.com/hdAD7E1ycR

— Anushka Gurnaney (@anushkagurnaney) 14 March 2016
In conversation with prolific diplomats at the @cheveningfco #lectureseries : Diary of a… https://t.co/L0iQz98Gky

— Anushka Gurnaney (@anushkagurnaney) 30 March 2016
Between Chevening's exciting events and my manic assignments, I found some time to explore London's picturesque canals on which several Londoners have their homes. I promise you will have new respect for the size of your dorm room try once you've seen the inside of a houseboat!
I also realised that I'm already half way through my time in the UK, and because of the demanding nature of my course, I've hardly had a chance to explore it. So when Chevening organized a visit to Canterbury, I jumped at the opportunity (And I mean that literally. Tickets were sold out six minutes after they went on sale). The town's cobbled streets took me straight down memory lane. It's been 12 years since I read T.S. Eliot's Murder in the Cathedral, and the place is almost exactly like the picture I've carried in my head ever since.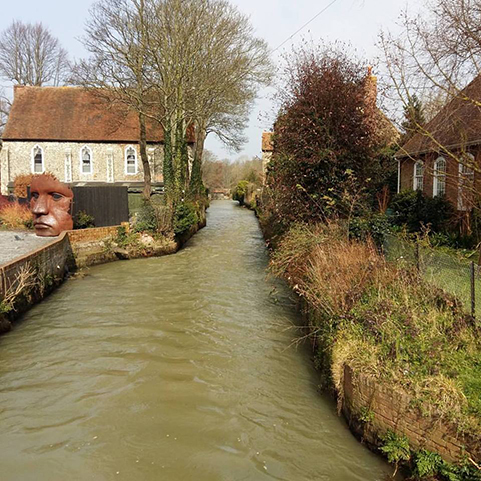 All in all, March has been one of the most hectic yet rewarding months of my year in this captivating city. Like a rollercoaster, it's had its ups and downs and downright crazy moments. And like a rollercoaster, it ended before it even began. The good thing is that each month brings with it brand new experiences – you just have to hold on tight and enjoy the ride.