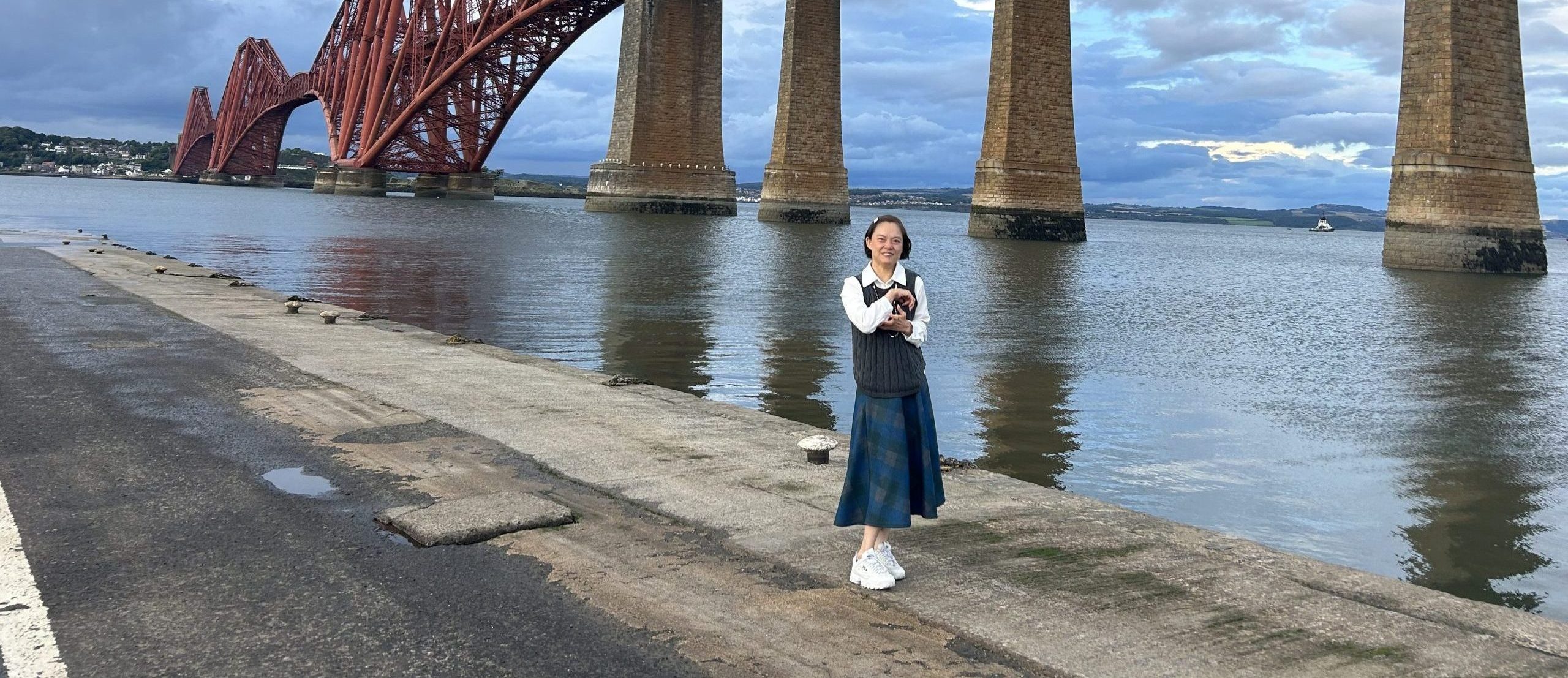 'My Chevening journey was massively life-changing' – Jenny Hu on experiencing Chevening with a disability
Chevening Scholar Jenny Hu studied MSc Language and Intercultural Communication at the University of Edinburgh. She shares her experience of studying in the UK as a person with cerebral palsy.
I developed cerebral palsy when I was five months old. In the early days of my life, high muscle tone in my throat and legs prevented me from speaking or walking. With the right Chinese traditional therapies and love, my parents nursed me back to a functioning state of those physical abilities. But voluntary mobility in my upper extremities never returned. I still need a lot of help to go about my day.
I experienced many social and educational exclusions as a result of my disability. When I was young, I was unable to go to kindergarten. I had to stay at home all day when my parents left for work. But by the time I reached school age, I had learned to read Chinese by myself. Knowing how much I wanted to go to school, my father tried all he could to persuade the local headmaster to place me. Finally, I was allowed to join second grade classes at 7. One year later, however, my disability and unofficial student status forced me to quit school and leave my classmates. Once again, I was stuck in our flat when my parents went to work. From that point, I had no choice but to take a different path of self-directed learning.
I first heard about Chevening in October 2021 at an international conference with the Chinese Disabled Persons' Federation (CDPF). For years I had been longing to merge into a capable, adventurous identity of which I could sometimes feel proud. I was initially unsure whether I could apply to Chevening since didn't have an undergraduate degree, but after some investigation, I found that many UK universities enroll students based on their work experiences, and those with a disability disclosure were prioritised. I then raised my other concerns to the Chevening China team and, to my great delight, they efficiently addressed my additional needs.
During the interview, the panelists seemed friendly and very patient to hear me out.
After I was selected, I was provided additional disability funding to cover any costs incurred by my additional needs. Best of all, the UKVI office also helped by issuing a special type of visa to my parents, who came to support me for the duration of my studies in the UK.
Throughout the academic year at my university, I was assigned seven support workers to take notes and help with practical issues on campus, in addition to other academic and IT adjustments I requested for study. In the second semester, when I raised attention to my difficult access to social life off campus, Dr Rachel O'Neill, the School's Disability Contact and, later, my supervisor, included me into a student volunteering scheme she piloted for disabled students who needed extra help beyond academia. The Chevening Secretariat was also proactive to ensure my attendance in all major Chevening events, including the provision of a quiet dining room, as eating with other people has always made me nervous!
For the first time in my life, I felt I was a complete human being who deserved a place in this world like everyone else, despite my cerebral palsy. After long years of learning and working in exclusionary environments, these experiences almost felt like a privilege. More significantly, I was given access to a global network of talent to which I feel I truly belong.
My advice to future applicants would be – Never, ever doubt yourself.
My Chevening experience is massively life-changing. If 17 years of working from home as a translator were a way of proving my worth to myself, what I want to do next may prove my worth to the wider world. Now backed by a global network of future leaders, I believe it's time to examine what education means not only for me, but for everyone who may be excluded as I once was.
In my dissertation, I tried to make the voices heard of Chinese people with disabilities in the spaces of foreign language education and intercultural communication. I will continue along this path and explore what I can do to promote equality in my community and my country.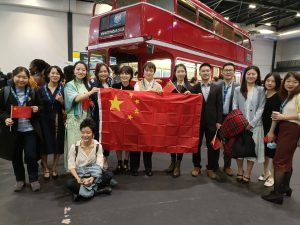 Thinking of applying for a Chevening Scholarship? Here's why you should study in the UK!
Chevening Scholar Rafael Zhansultanov from Kazakhstan shares the insights and experiences he gathered from applying to Chevening four times before successfully embarking on his Chevening year at the London School of Economics.
Today, Mahmoud El Sakka enjoys an esteemed career as Advisor to the Prime Minister of Egypt on Privatisation. Looking back on his Chevening journey, Mahmoud shares the unique career advice he would give his younger self as a scholar in 1990.