Berna Namata has been a business journalist for more than six years, primarily in Rwanda. She spent a year in London as a Chevening Scholar before returning to Rwanda in 2017, where she currently works for the Nation Media Group's popular regional weekly newspaper, The East African.
After six years' experience as a print journalist, I had the great privilege of returning to graduate school in 2016 as a Chevening Scholar at City, University of London.
I was very keen to return to London as a scholar for two main reasons. Firstly, I wanted to gain in-depth knowledge and insights into the subjects of communications and journalism. Secondly, I am inspired by London as a city, not only because it is a melting pot of different cultures, but because of its plural and highly competitive media environment. This provides a great case study for anybody interested in exploring how a free press works.
There is also something to be said for the pursuit of higher education as an endeavor in itself. Education is one of the greatest tools of empowerment. It exposes us to new ways of thinking, facilitates the sharing of ideas, and offers new insights, both through theories and documented evidence.
The UK model
The BBC style of journalism remains a role model for many aspiring journalists around the world, because they are among the few media outlets that are relentless in holding the powerful to account. Their editorial policy fearlessly puts public interest first in its coverage.
For instance, I witnessed (and must admit enjoyed) countless times where UK public officials, including the Prime Minister, were grilled and interrogated by journalists. UK public officials have an admirable respect for journalists, perhaps because most British journalists are not only well educated but also well paid. This is not the case in the developing world, where talented journalists often live hand to mouth.
However, it was interesting to see how British media was deeply divided in its coverage of Brexit and the Trump Administration. This is because I work in an environment where media houses rarely take a stand on matters of public interest. Despite the questions this raised for me about the objectivity of the press, I saw that the British media covered almost all sides of the debate, interrogating narratives in a way that left the British audience better informed.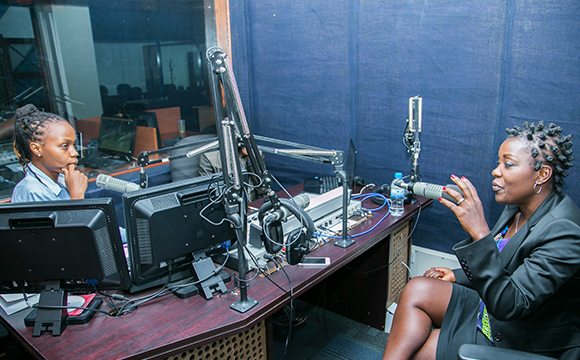 Untapped potential in Rwanda
While media around the world has, in recent years, faced challenges around credibility and relevance in the era of digital social media, Rwandan media still enjoys a great deal of confidence amongst the public and good will from the government. Defamation has been decriminalised, media practitioners increasingly have access to world-class training opportunities, and The Rwanda Governance Board offers grants to local media houses. These are all great opportunities for the sector going forward.
However, this potential remains largely untapped, as media coverage of issues of public interest is still limited and not as rigorous as it should be in order to help Rwandans to make informed choices. This is partly due to the proliferation of online media, where individuals operate without any editorial policy or professional training. There are many popular online websites, as well as YouTube channels, engaging in misinformation, who remain a threat to mainstream media which follows a strict code of ethics.
But existing mainstream media is also yet to rigorously cover issues of public interest in a manner that promotes accountability and facilitates the emergence of an informed citizenry. Our airwaves are still dominated by entertainment, not by the critical discussions and debate that are much needed for Rwanda to achieve its ambition of a knowledge-based economy by 2050. Many Rwandans still turn to foreign media for news analysis and insightful content about Rwanda which underscores the existing capacity gaps in the media.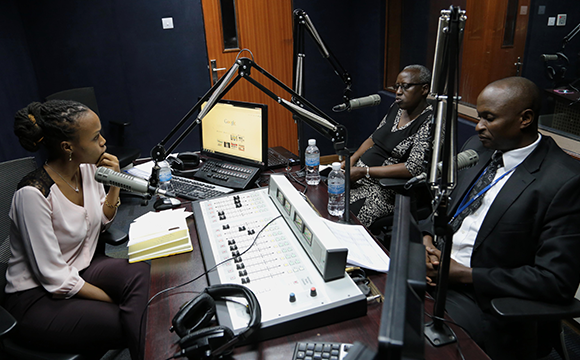 The challenge of relevance
Increasingly, Rwandan media, like media around the world, is facing an existential question which necessitates adapting business models in the face of digital disruption. However, the biggest challenge for Rwandan media remains relevance. For the Rwandan media to win public support, it must first improve its relevance by doing more public interest stories, and covering issues that ordinary Rwandans are interested in.
For instance, ordinary Rwandans care most about their tax bill and how their money is being spent. They want to know about whether the current reforms in education benefit their children or not, and about government expenditure on public services. These issues remain under-reported by mainstream media in comparison to show-biz, beauty contests, and cat fights between musicians.
While I have no doubt that the policy environment for the media will continue to get better, the onus lies with us as journalists to aspire to do better in our work. We have the duty and responsibility to produce more public interest stories and demonstrate independence and critical insights to be effective in our work. My experience in the UK strengthened my desire to become a better professional journalist who promotes high quality, public interest journalism.