Studying for a master's degree in the UK can improve your chances of securing the job of your dreams. Find out more about what to expect from studying in the UK on a fully funded Chevening Scholarship.
What is a master's degree in the UK?
A master's degree is equivalent to a Level 7 qualification in the UK.
That means it sits between a bachelor's degree, which is equivalent to a Level 6 qualification, and a PhD (Doctor of Philosophy), which is equivalent to a Level 8 qualification.
Unlike some other countries, most master's degrees in the UK only require one year of study, so you don't have to worry about taking too much time out of your career to gain additional qualifications and achieve your goals.
How will your work be graded?
As master's degrees in the UK are only one year in length, you may be required to work on multiple modules and assignments at the same time.  In the UK, master's degrees are worth 180 credits.
Find out more about how the grading system works.
Are there different types of master's degrees in the UK?
Yes. There are two types of masters degrees in the UK – taught or research-based.
Taught master's work in a very similar way to undergraduate degrees. They will have lectures, seminars and assignments, and some will also have exams, essays and group projects. For your final project, you may have the opportunity to choose either a dissertation or work-based project (a project which will require a work placement).
Research master's usually require students to work independently and research a thesis on one particular topic. Unlike a taught masters, they will have almost no lectures or seminars. Instead, you will have a personal supervisor who can provide you support and guidance.
Please note that Chevening only offers taught master's which must be completed within one year.*
You can find your ideal course using our course finder.
What types of master's degrees does Chevening fund?
You'll see master's degrees abbreviated as MA, MSc, MBA, MPA and MRes. Confusing, we know!
The abbreviation of your master's degree determines the subject area you are studying in.
Master's degrees that Chevening funds:
Master of Science (MSc) covers what we call STEM subjects: science, technology, engineering and mathematics. Some social sciences and business, consulting and management courses may also fall into the MSc category. This type of master's normally requires a lot of reading and research.
Master of Arts (MA) includes courses in art and humanities, social sciences, business, consulting and management. These courses focus on a diverse range of discussion, essay-based coursework, practical exercises and research.
One of the most famous master's is an MBA or the Master of Business Administration. This is a degree that is known as the 'go-to' course for those who want to increase their knowledge and skills in the business sector. Courses also allow students to build their networks and improve their chances of getting a higher-paid job.
Please note there is a fee cap applied to MBA programmes that requires you to cover any additional cost over £22,000.
Are there any master's degrees Chevening will not fund?
A Master of Public Administration (MPA) is more suitable for those who are interested in the non-transactional sector and in particular, to those interested in working for non-profit organisations. It is very similar to an MBA.
A Master of Research (MRes) focuses more on independent study and these courses are usually to train researchers for a profession or PhD study.
What are the requirements for Chevening eligible courses?
You will need to:
Start in the autumn term (usually September/October)
Apply for a taught master's (i.e. not research-focused MRes programmes)
Apply for a course that leads to a master's degree qualification
Study in the UK for one year
The way most UK universities grade essays and exams can be confusing – let's break it down.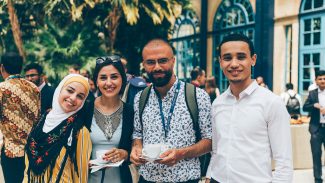 What is typical UK accommodation like? What should you prepare and what could you expect from living in the UK as a Chevening Scholar coming from abroad?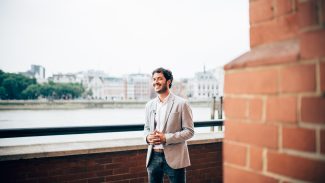 From dealing with British weather to saving money on transport, we give you our five top tips for studying abroad in the UK