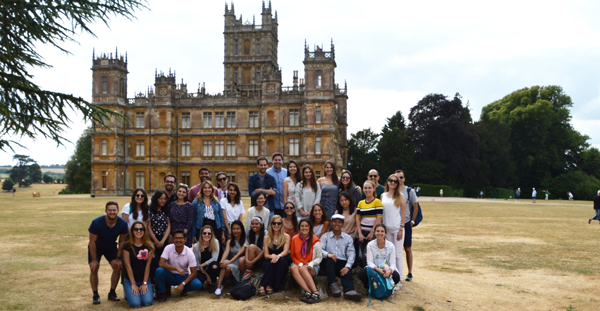 On Wednesday, 18 July, Cheveners from across the country wore their bests, rehearsed their manners and brought to life again memories from the TV series Downton Abbey at Highclere Castle.
One of the final Scholar Events Competition events, this time organised by Ana Marasas from Argentina.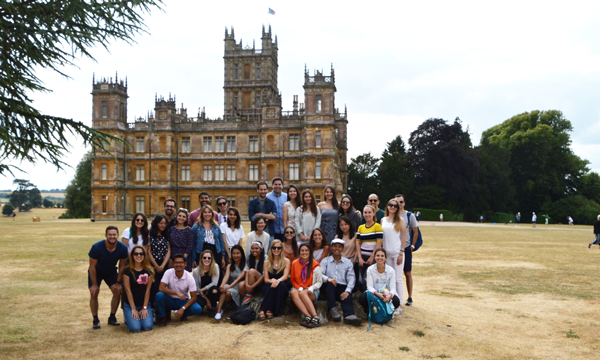 Only ten minutes took us from Newbury in south east England to enter the estate that was the filming location of the six seasons of the award-winning series Downton Abbey. Screams could be heard as soon as the top of the castle was visible in the horizon – the excitement of the lords and ladies fans was real!
Downton Abbey (2010-2015) chronicles the lives of the British aristocratic Crawley family and their servants in the early twentieth century. Although the Crawleys are a fictional family, they witnessed real historical events like the sinking of the Titanic, the outbreak of the First World War, and the Irish War of Independence.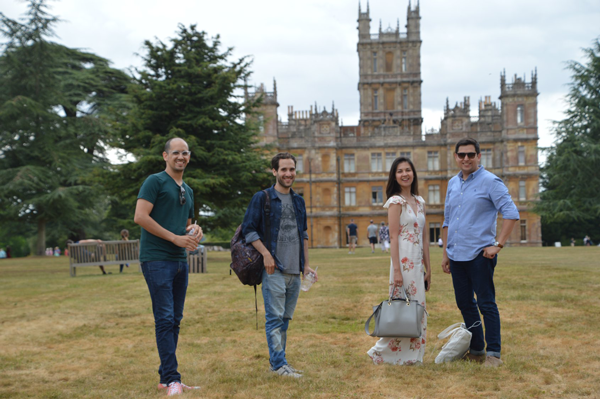 Our first activity of the day was to visit the castle. Everything was exactly like on TV. The library where the Crawleys gathered after dinner for drinks and discuss whatever. 'The Saloon' where that massive tree was erected for every Christmas special episode and the New Year's Eve party, and then the upstairs bedrooms (*no pictures allowed inside*).
We also discovered that Lady Mary's bedroom in the first level was actually set in London because of her lady's maid Anna. Joanne Froggatt, who played Mrs Bates, had a busy agenda, and it was more convenient to film in London than travel to the countryside and join the rest of the cast. Who would have thought?!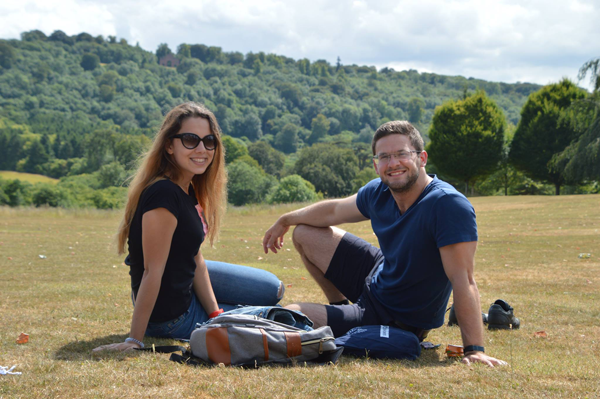 Today, the Castle is home to the eighth Earl and Countess of Carnarvon, another aristocratic family. The current Earl's father was the Queen's racing manager for more than three decades. We saw several pictures of Queen Elizabeth II visiting the estate on different occasions.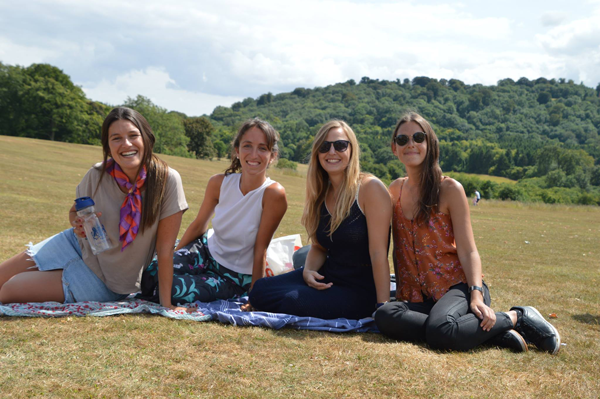 Also, we were told that Highclere was transformed into a castle in the 18th century by Sir Charles Barry who was also working on the Houses of Parliament at the time.
'Highclere has a very similar intricate silhouette to the Houses of Parliament in London, and I usually quip, thankfully, that Highclere is, luckily, somewhat smaller,' says Lady Carnarvon in her personal blog.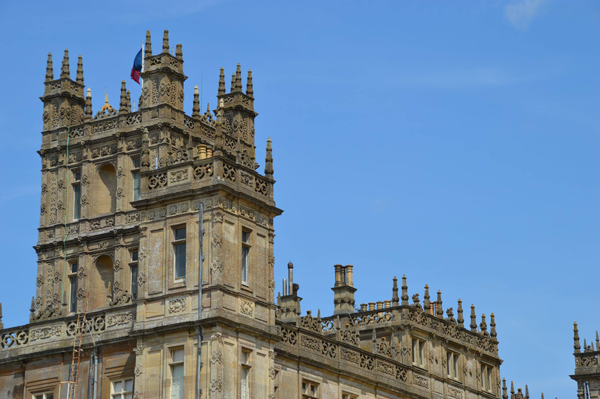 Everybody gathered in the gardens to have a picnic and enjoy a stunning summer day. Also, we celebrated Agustina's birthday in this iconic landscape. A truly dream day for a Downton Abbey fan after exploring behind the scenes.