February's 'In the spotlight' has been written by Chevening programme officer Jim Dale. He's an Essex lad through and through and gets quite excited about his home county. Here are Jim's tips for Colchester.
---
When I tell people that I am an 'Essex boy', the image that they often draw in their mind is something like a character from the programme 'The Only Way Is Essex' (see below). Or that of a boy-racer with a mockney accent in a 'souped-up' Ford Fiesta, speeding down the streets of Basildon. A certain reputation does sometimes precede Essex (you can do your own research on this), but I am going to give you the true account of my home county.
The fact is that Essex is an ancient and historic county in south-east England. It's bordered by Suffolk, with its beautiful, gentle rolling hills; Cambridgeshire, with its famous university and pristine countryside; London, with its museums, parks and palaces; and by Hertfordshire.
Colchester is the undeniable jewel in the crown of Essex. It's the Mona Lisa, the Venus de Milo, the 1945 Chateau Lafite of the county. This was a fact not lost on the ancient Romans who, after invading Britain in AD 43, made Colchester the capital of Provincia Britannia. As such, Colchester has a claim on being the oldest town in Britain. It wasn't all a walk in the park for the Romans though. They faced some tough opposition from the local and ancient Britons, particularly from Boudicca, one of England's most famous national historical figures. She razed the Roman town of Colchester to the ground in AD 61 (I think it was something they said).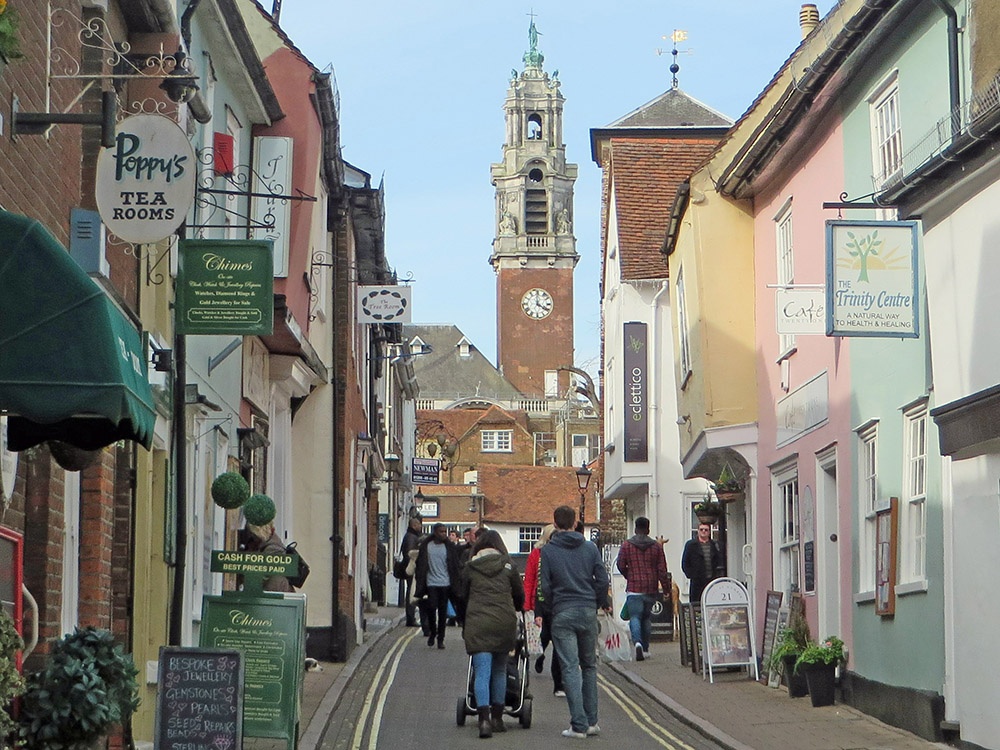 Modern Colchester still boasts an abundance of remains and relics from throughout its history, which include the Roman walls and Gosbecks Archaeological Park. Colchester was also a prosperous town through the medieval and Tudor periods owing to its association with the wool trade. In the cotton mills, weavers were forced to pull strong threads from the machines using their teeth. Compensation was paid for the resultant injury, which prevented them pronouncing the letters 'F' and 'TH', so they couldn't say 'fairer than that then'. Colchester also has a fine example of a Norman castle which is also now a museum. It's well worth a visit.
If you're not interested in history then Colchester provides many other attractions, including numerous art galleries, an annual film festival, a zoo, and lots of parks and nearby countryside. Essex County Cricket Club also present an annual cricket festival in Colchester every year, and if you're feeling more energetic then you can head down the road and take part in the yearly Maldon Mud Race. However, if you don't like sport, you can always go and watch Colchester United Football Club instead.
Colchester may not be the top of your list for places to visit in the UK, but this quaint and ancient town is only 45 minutes from London, and offers a great deal for history buffs and 'culture vultures' alike.