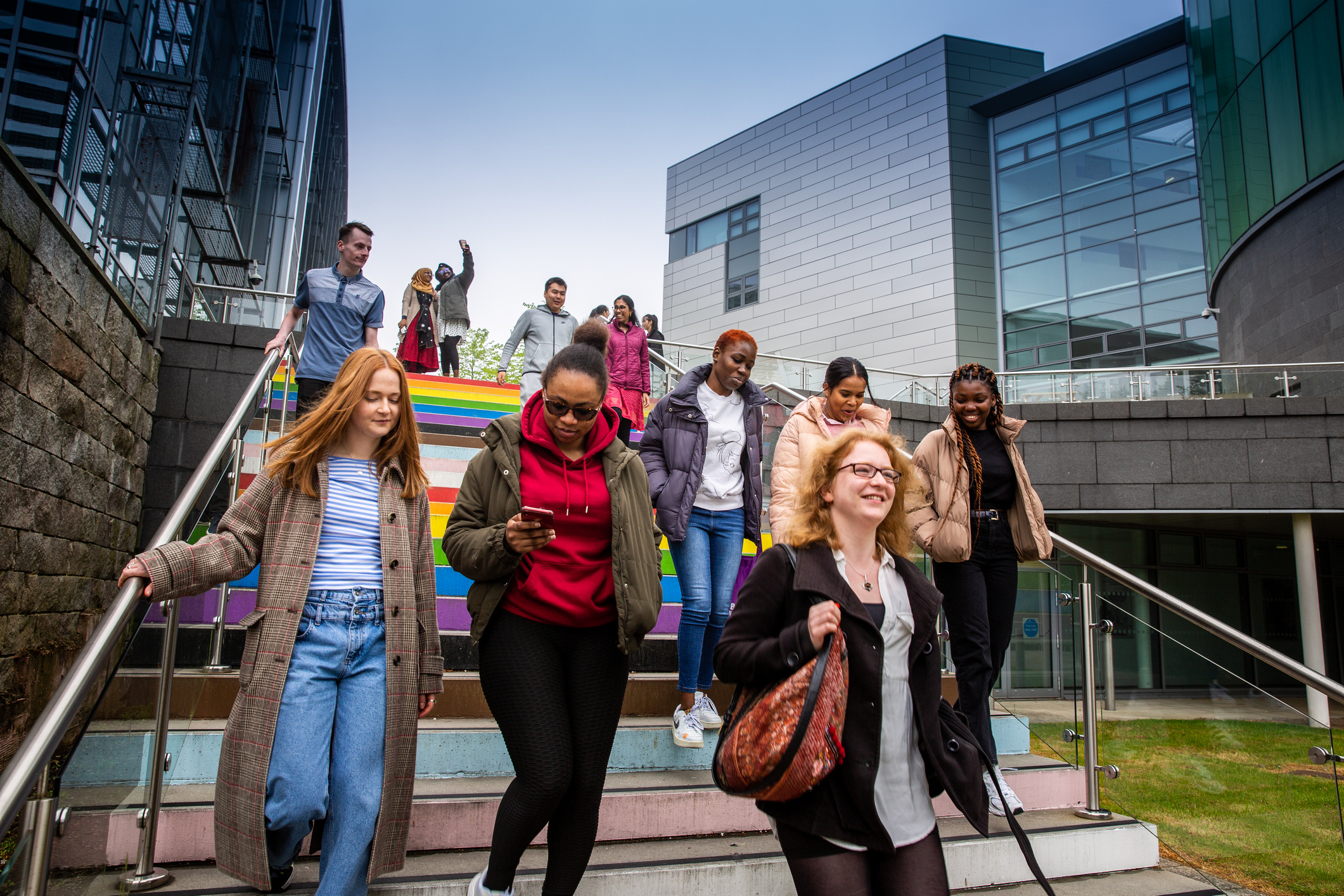 Priscilla is a student studying at Chevening Partner, Robert Gordon University. Here she shares tips on how to boost employment prospects, using her own insight as an international scholar studying at RGU.
Priscilla moved from Nigeria to Aberdeen to study a master's in Pharmacy and has since been learning new skills and boosting her employability by taking advantage of the opportunities available at RGU.
---
It's one thing to study at university, it's another thing to finish strong and well-equipped to face the workplace environment. RGU has demonstrated over the years that students who graduate from the university are more than ready to face the world of work. As Scottish University of the Year 2021*, RGU is the ideal place to start building your dream career.
I came to study at RGU after completing a bachelor's and a master's from my home country. From my experience, I can confirm that RGU is a university to get ready for the future of work. Here are four things that you can do at RGU to help you boost your employability:
Reach out to staff for support
One of the factors to mention is the teaching and non-teaching staff. My lecturers not only teach but they act as mentors to us as students. I remember requesting to have a one-to-one conversation with one of my lecturers, which he accepted without hesitation. I shared with him my previous studies, background and experience. He gave me practical advice while also pointing me in the right direction to develop the skills to achieve my goals.
Take advantage of RGU's industry links
The relationship and affiliation that RGU has with professional organisations in the different fields of studies is another major advantage students can leverage upon. There are plenty of opportunities to network and build relationships with potentials employers while studying.
As a student pharmacist, my programme incorporates placements, which we call industrial training (IT) in my country. This is an opportunity to practice what I have learned and get exposed to the professional day-to-day work life.
Become part of a society
At RGU, you have the opportunity to take part in a variety of extracurricular activities. There are various societies that relate to different hobbies or academic subjects, such as the media group for example. Students are also able to run for elections at RGU:Union to build up their CV.
The skills learned from these social activities help to prepare students for the next stage of their career. So far, I have joined three societies on campus: RGU Go Green, the Pharmacy Society and the Nigerian Student Society. Joining these different groups has allowed me to meet a lot of new friends and industry professionals. I have been able to build my professional network while also developing my communication skills.
Joining the RGU Go Green society has exposed me to new knowledge of how to keep our environment safe and clean while being a great example for other students to emulate. The Pharmacy Society has already taught me to network with other professionals. We also recently had a Pharmacy ball event where I learned and danced at a ceilidh, and interacted with other student pharmacists at different level of studies, which was good to enhance my communication skills while learning more about Scotland.