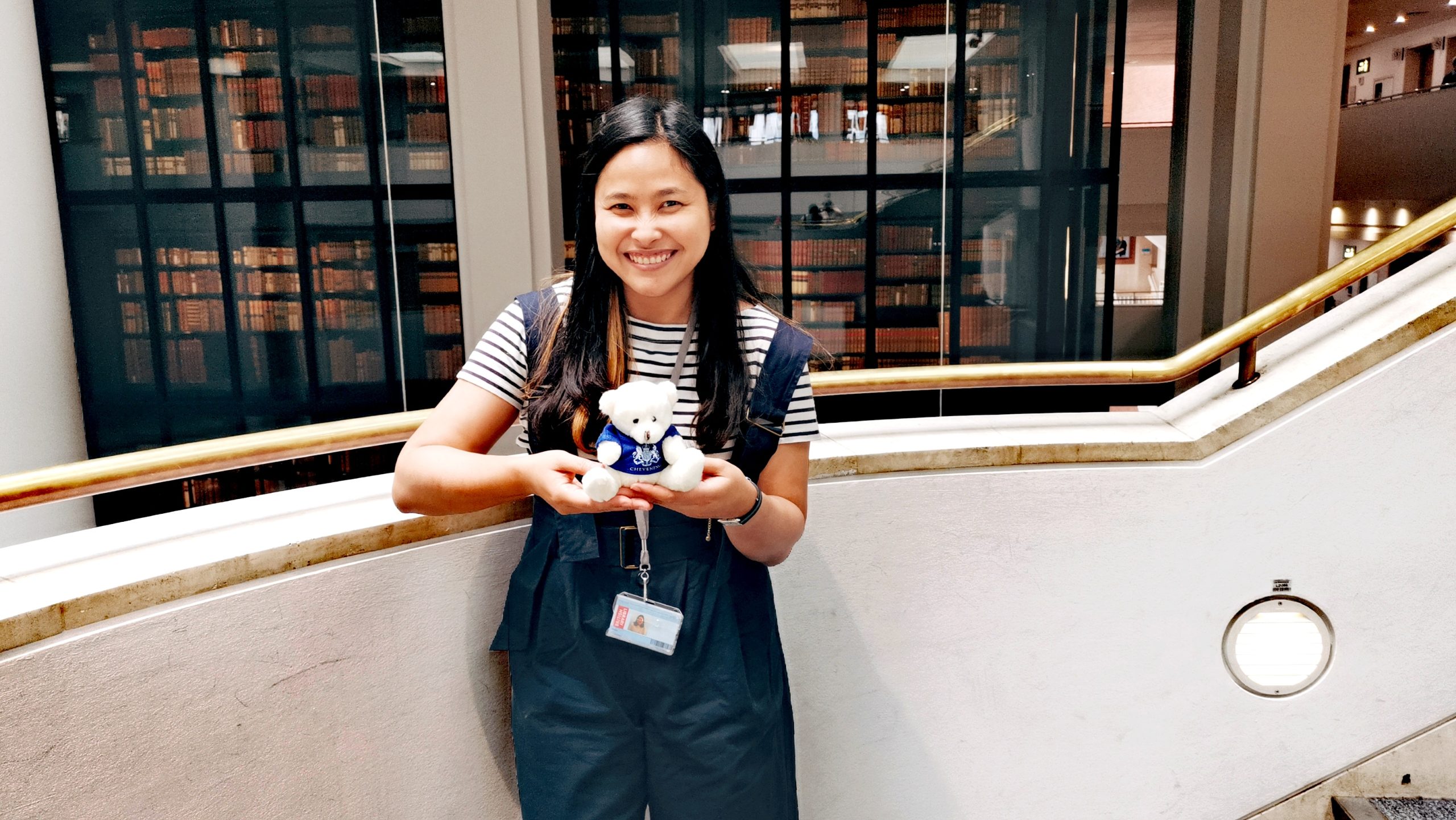 Methaporn Singhanan is a Chevening Fellow at the British Library for the academic year 2022-23. A PhD candidate at Chiang Mai University in her home country Thailand, she is currently researching Manuscript Textiles in the Library's Southeast Asian collections.
This has been the best year of my life so far. I am working in the British Library's Asian and African Collections department, researching and cataloguing manuscript textiles. This project will allow me to broaden my knowledge of textiles and examine examples from around the world, which will improve my ability to identify textiles from different countries.
The educational opportunity provided to me by the Chevening Fellowship programme is remarkable. As good as I thought this fellowship would be, it's even better than I could have imagined. As part of my research, I have been able to visit the British Museum, the Horniman Museum, the Victoria and Albert Museum, the John Ryland Library, The National Archive, and various private collections and exhibitions to examine examples of artistic textiles. I have learnt about the investigation and preservation of Asian textiles by drawing on the work of experts who have used literary sources.
Not only will this help me with my upcoming dissertation at Chiang Mai University, which focuses on textiles and trading among groups, but it will also be useful for my volunteer campaign in Thailand, which aims to preserve Buddhist art and set up a local museum.
This year, I was able to make some wonderful connections with curators and conservators from all over South and Southeast Asia, all of whom have been a tremendous source of encouragement and insight. Some of these people, like a British Library expert with whom I'm still in touch, have been invaluable to me. It is a fantastic opportunity for developing one's skills and opening up new professional doors.
I consider myself extremely fortunate to be a part of the Chevening Fellowship programme. Rarely does one have the opportunity to view centuries-old textiles from around the world while also engaging in deep philosophical discussions with leading scholars in the field. I greatly appreciate it, Chevening.
To find out more about Methaporn's research, check out her update blog posts on the British Library website: 1, 2, 3.
The Chevening British Library Fellowship is a collaboration between the UK Foreign, Commonwealth and Development Office and the British Library, offering international experts a year-long professional project-based placement. Fellows have the privilege of working with the extensive library collections and benefit from the broad range of professional expertise of library staff.
Subscribe to the Chevening Alphagram to find out when applications for next year's British Library Fellowship will open.