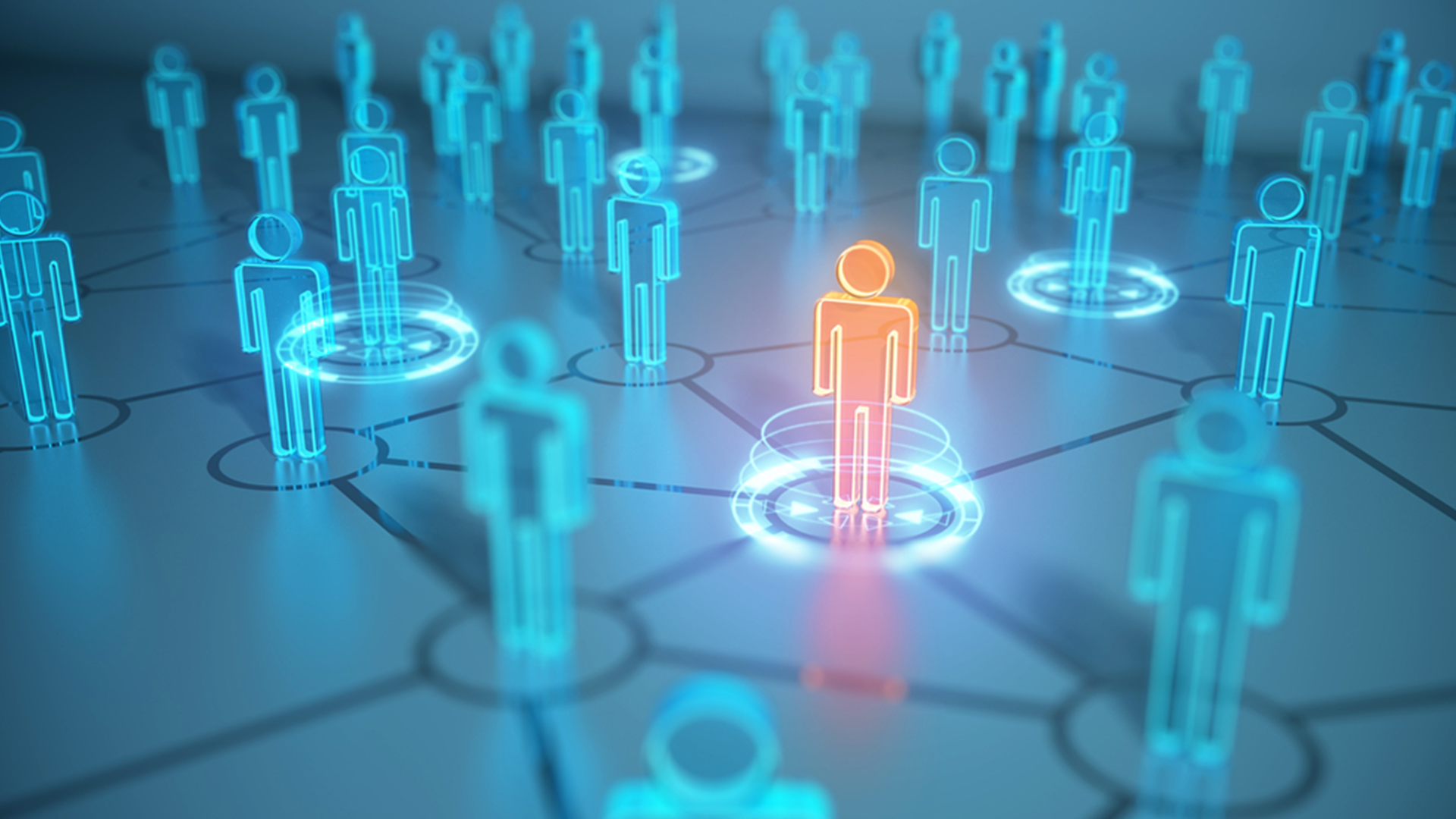 Experimental project Crossing Divides is like a heart pumping the idea of social cohesion across the BBC. I've spent a few weeks working on it and here is what I found out.
'Come at 9.30, we live on the Bridge on the second floor', said my boss Emily the day before I started work. 'The Bridge' is a part of the BBC building linking two wings. And here I am, standing outside BBC headquarters, thrilled to start my work as part of the Special Projects team.
'Symbolic', I thought. Crossing Divides, the project I am to work on over the next few months, is focused on building bridges across all kinds of divides: cultural, political, religious, generational and many more hidden ones. Crossing Divides was initiated in 2018 and is the BBC's response to rocketing societal fragmentation and polarisation.  Regrettably, these arguments are often unproductive, resulting in more quarrels, and creating grounds for conflicts and further divides.
One reason for this is the media's portrayal of these divides in a way that doesn't leave much space for tolerance, empathy and mutual understanding. Crossing Divides, born from the concept of solutions-focused journalism, aims to suggest alternative conversations, moderated through journalist stories.
Crossing Divides is an experimental project. For this reason it is particularly interesting to be working on it: fresh ideas are welcome and plentiful space for creativity. The project has two main branches: journalist stories and impactful events.
Stories
A few times a year there is a 'peak' week when most Crossing Divides stories are released across a great number of BBC outlets, from the Six O'Clock News and radio programmes, to several language services and social media. Our team's goal is to make sure that there is broad coverage of the Crossing Divides sphere across many BBC branches. We generate ideas and pitch them to journalists, coordinate the production process, cast guest speakers and even produce stories ourselves.
Our work can therefore be compared to a heart pumping blood around the body. When released, the stories reach wide audiences (often with 2 million page views for some of the stories!) and attract much feedback from people, largely very positive. Why do these stories matter? Because they offer an alternative perspective on the way we have conversations with other people and let us comprehend on a deep level someone else's perspective and perceptions of life.
As a member of the team, I also contribute to the aforementioned Peak. I am currently working on a story that looks at different approaches to fashion: I am looking for fast fashion influencers and sustainable fashion activists to create constructive conversations between the two sides, resulting in an engaging story with latent solutions.
Additionally I take part in brainstorming meetings with my team and other colleagues where we share ideas and research for potential stories. The ones selected are pitched to journalists who then implement the idea into a piece. Although all stories are published across the BBC, they are also gathered on the Crossing Divides page (you are welcome to check it out!)
I have recently suggested a format for telling stories through objects, where people representing different sides of a divide can share their thoughts through the world of tangible objects dear to their heart. This would potentially instigate conversation, building stronger grounds for mutual understanding. I am now looking at hidden stories which might be told using this technique.
Impactful events
As an experimental project, Crossing Divides is exploring  new ways of  engaging audiences, creating a more inclusive space. This will allow our audiences to actively contribute to content creation, expressing their voices and sharing personal stories. In spring, Crossing Divides curated On the Move Day, a very successful event in partnership with UK national train companies, that was aimed at stimulating conversations between strangers during their commute.
The new initiative is Crossing Divides Festival, a meaningful day of training, activities and experiences for diverse audiences. Despite the festival's postponement, due to the general election, I remain actively involved in the planning of the event. My responsibility is to design an evaluation tool that will allow us to measure the quality of the festival experience among the audience, and examine this gathered data to produce an analytical report to summarise its success.
I am currently recruiting professional mediators in order to support the core team during the event and facilitate the training in deep listening, a mediation technique aimed at developing understanding. Aside from this, I'm creating a welcome brochure outlining the key activities during the day to help attendees to get the most out of their day. Finally, I will visualise the deep listening technique algorithm into infographics which will be added to a goody bag for festival participants.
Lessons learnt
I'm passionate about my role because the project I'm contributing to has a strong social impact and tackles all key phobias (such as sexism, racism, ageism, and others) which prevent people living in harmony. Besides, working on this initiative helps me to cross my personal divides. As a Russian-Ukrainian, I face a lot of challenges when talking to people about the complicated geo-political situation between the two countries which shape my identity.
I used to find it difficult and even upsetting to be hearing the words of hatred from Russians and Ukrainians about each other, regardless of the fact that there are no actual reasons for mutual disguise. Having worked with Crossing Divides, I gained a perspective on possible solutions, in which the situation can be changed. I even pitched a story about the conversations occurring on the night trains, which both Russians and Ukrainians take to cross the border. This story might possibly be taken further and turned into a proper journalist piece. 
One of the challenges that I have encountered  has been to find a way to fit in the team and perform as a helpful contributor, rather than just being an observer. The nature of the challenge lies in the specificity of Crossing Divides, which operates across the BBC. This means that we really have to push beyond our comfort zones and regularly meet with colleagues from other departments, making new connections, being courageous and confident enough to pitch stories to push through the idea of social cohesion.
There is therefore no preset pattern of 'how to work on this project', instead,  we create these patterns ourselves, based on our everyday experiences and learning from successes and mistakes. This has profoundly developed my soft skills: communication, flexibility, the ability to be creative and deliver ideas to tight deadlines.
As a BBC employee, I have also learnt its editorial guidelines, a set of rules for impartial, independent and high-quality journalism. Formulated by the world's leading media organisation, the majority of these guidelines should be applied to any quality journalism. I will take this stance forward in my future work, when commence the next stage of my career.
Above all, the most valuable part of my experience at the BBC has been learning from people. Being part of the Crossing Divides team means not only contributing to its work, but also absorbing advice and guidance from my colleagues, who come from different backgrounds but are likewise equally passionate about Crossing Divides mission.
I have been supervised by my boss, who, regardless of their busy schedule, dedicates a lot of her time to our meetings and provides me with feedback and constructive suggestions, which aid my personal development and improve my work. Two other team members have also been immensely kind to me. They have shared their expertise and helped me integrate into the flow of work.
BBC is really more than news – it is about connecting humanity, through journalism stories and internally, within the huge BBC team.