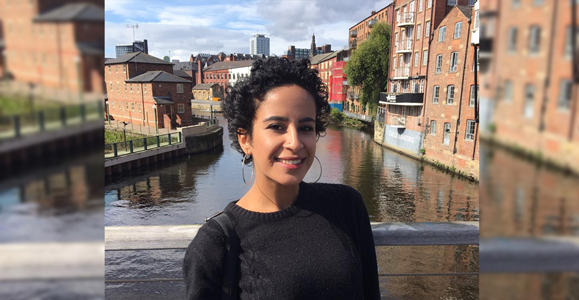 As time passes by, I realize that my choice to do an MA in Writing for Performance and Publication at the University of Leeds was a good one.
Not only does the university provide you with high-quality teaching, but Leeds is also a city known for its culture and artistic spirit.
Apart from the course, which is an excellent mixture of theoretical and practical creative writing practices, the libraries in the university provide you with a state-of-the-art, high-quality study environment, where I enjoy reading the works of my favorite authors and writers including Anton Chekhov, Hemingway, Dickens and many others.
Over the last three months, the quality of the education and the challenging nature of the course allowed me to maximise the range of the resources I use when producing any work, as well as enabling me to read in a more selective and focused manner.
The artistic side of Leeds
Leeds is definitely the right place to immerse yourself in the British culture. The city has provided me with everything I ever wanted to experience, from the West Yorkshire Playhouse, which houses gripping, live theatre, to the tranquil countryside and the lively city centre.
One of the course requirements is to see as much live theatre as possible and Leeds is the place for compelling theatre and artistic spaces. Attending (the fall of) The Master Builder performance written by the British playwright Zinnie Harris, which is a new adaptation of Ibsen's classic drama, was my very theatrical experience. The performance and the book by Harris were exceptional and pushed me into deep understanding of the use of stage as a means to enhance audience engagement and incorporate theatrical techniques to set the structure of any drama piece.
Not only that, but the university is also a great place for storytellers. I have also managed to see another live theatre performance at [email protected], which is a performance space dedicated to supporting new artists, performers, and writers.
Because living in a new country can be a daunting experience, friends do make the journey easier. Apart from the friendly and lovely locals who I met, getting to know Chevening Scholars studying in Leeds was a very exciting experience for me. I have managed to gather with Chevening Scholars two times during the past three months.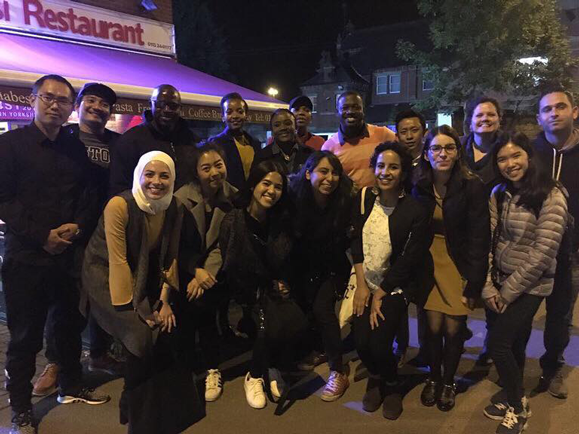 We talked about our journey as Cheveners, shared our experiences as students and travellers, and discussed our plans for the future upon completion of our courses. We are planning to organize monthly events so that our Chevening experience can be a better one.
The cultural side of Leeds
Leeds is a truly enchanting place to the extent that you cannot be alone. You don't have to go to any part of the world over Christmas. Instead, the world is coming to you. In Leeds, you can still enjoy your favorite dishes, from Middle-Eastern to Indian cuisine. The city is very vibrant with food, culture, and people.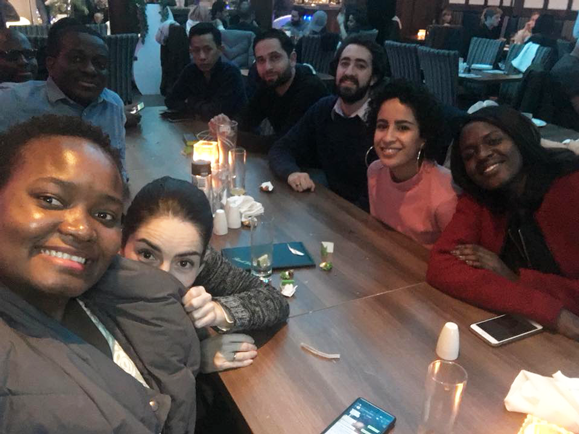 Both locals and visitors have been enjoying Christkindelmarkt, Leeds' annual traditional German Christmas market. Germany is in the heart of Leeds. The market offers a variety of mouth-wateringly great food and drinks as well as games.
If you want to enjoy a multicultural city, then you should definitely consider visiting this beautiful place. Foodies can feast on great menus, party animals can stay up until the small hours, and even families can enjoy a show.