I'm happy, and I'm new here. The cold winds of winter found me roaming in north London viewing houses after my move from Exeter for second term.
By the third of January, I had walked around the neighbourhoods of Islington, Seven Sisters and Hackney while operating from my base in Kensal Green with random trips to the famous Portobello market. There were essays and projects to complete as part of classwork by the middle of January, and the Christmas hangover was making the month slow. Yet there was reason to enjoy the moments.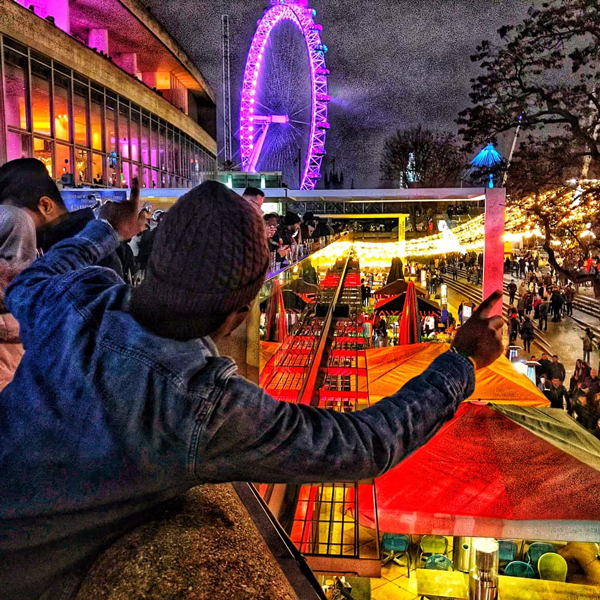 I started the year with a magnificent firework display at the London Eye, witnessing the intriguing chest-thumping of one of London's most popular structures. There was barely space to stand and get a proper view. Tickets had sold out fast, long before I moved to London. But the new year celebration was worth the hype, as I strolled along the Southbank with my peers from Brazil and Trinidad.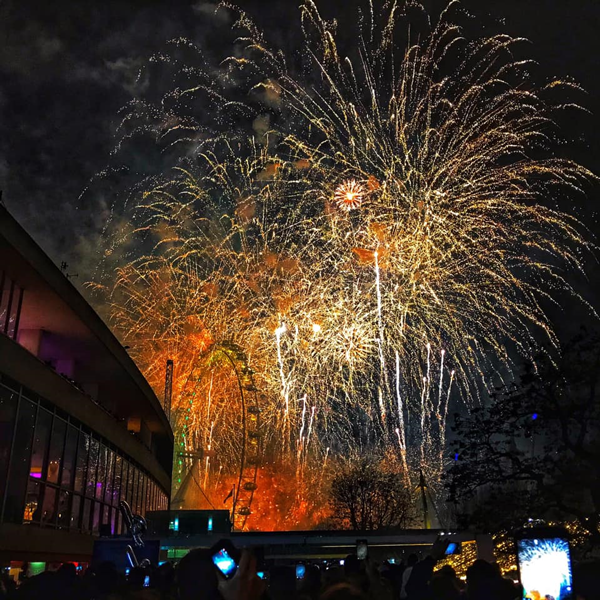 Then there was the colourful New Year's parade in Westminster, an eclectic display of cultural diversity that went beyond what was being displayed and included the awe-struck crowds from all corners of the modern world. The statue of Winston Churchill looking down at these spectators suggested the contrast between his time and ours and the satisfaction he must have felt seeing the pride of Britain.
And then I retreated to my new-found space in Harringay, spending moments at the Emirates stadium and Finsbury Park, writing stories about my Chevening experience from back in Exeter because that's where I had spent most of my time up to that point. Talking about the beauty of Exmouth and the people I met in Devon, my interactions with popular British culture in Tiverton, Plymouth and Ottery St Mary's, they were moments when I could forget about the cold outside which was making me sickly and enjoy the happy moments.
There was no way I was going to let my 31 days to be all about memories. I also lived in the moment, partly wishing I could travel far away to the north of Scotland, and partly scared about those projects I was doing. The January economy was also a small laughing matter, but it couldn't prevent me from enjoying what London had to offer.
Chevening is more! It's more than an academic endeavour. Chevening is about people, events, circumstances… and things. Being Chevening means being part of all those, thickly and thinly, learning and giving. It's a 360 degree experience.
You feel it when you're sleeping in your bed, or chatting with new friends from Malaysia, Colombia or Guyana. I felt it when I sat in the audience and engaged in discussions about my continent in a forum at SOAS University of London. You feel it when you lose something important in a public place and you must figure out what to do about it. You feel it daily, with a blue Chevening wristband on your wrist.
January took me to the Hillsong church in London, the Westminster Abbey, and other religious places as I travelled across the spaces to discover the religious context of this globalized city. Studying context was important. I felt very special the first time a girl smiled at me when we made eye contact, only to realize that it's what people here do to everyone. A smile, they say, makes the world a better place. So, I thought the girl liked me, and it's a good thing I did, because I went home happy.
I was also part of some serious business training sessions and workshops. One was at Elephant and Castle on a relaxed Saturday afternoon, the other was at the London City Hall on a day too cold, some words couldn't be heard. Other days were spent sampling libraries and bookshops. BFI Reuben library was my favourite, and there were hundreds of bookshops and street books at every turn.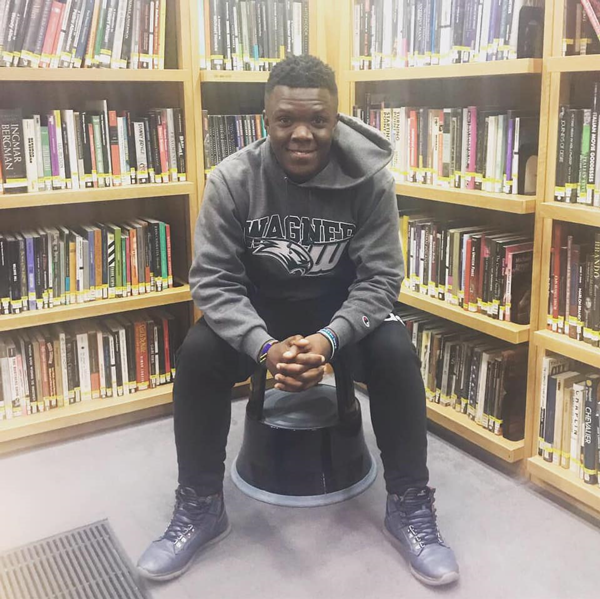 Being a film student, my story was always going to be about what's exciting me as a film person. Sharing spaces with respected filmmakers like John Giwa-Amu (The Machine, etc.) and Elizabeth Karlsen (Colette, etc.) was useful. Working with filmmakers on writing projects and pitching ideas was demanding. Every moment was special.
Sundays gradually became days for playing football at Whittington Park. I was shocked at the availability of sports facilities in the neighbourhood. I don't play football at home, but not many others do either. The joy of standing in goal and letting a striker from China or Germany shoot, then laugh if they miss, is medicine for the depression of winter.
Camden Town, Brixton, North Greenwich… are some of the neighbourhoods that gave me my first experiences of London. For the cable train at Greenwich and photos at the O2, street food at Camden Lock and night events in Brixton, each experience brought its own story, and would have its own blog.
Best of all, carrying an Odeon Limitless card around just in case I have two hours to cool my head down, I could walk into any Odeon Cinema and watch the latest movies for very cheap.
There's more to come. I've signed up for volunteering programs, looking forward to some work experience programmes, Chevening events, re-planning my failed January trips to Belfast and Brighton, and just showing the world how wonderful the Chevening award is.
#CheveningSMA
#Cheveningismore
#iAMchevening