I got to know the existence of the HostUK scheme through our Chevening contact. During an orientation event, some HostUK flyers were distributed. I got excited about the fact that I could experience the British way of life, by living their life for a few days.
I sent in my application for a Host visit before Christmas and waited. I almost forgot about it since I was not contacted, so I was surprised when they contacted me in early January to say that they found a host for me. I was excited for the experience, but was also a bit anxious about what type of host I would have: what if they didn't like me? And a lot more 'what ifs?' came into my mind.

I contacted Roy and Kate through e-mail and they responded promptly and offered their help on planning my visit: finding the best transportation options, and the best time to get to Warrington. So I booked my ticket and sent them my travel itinerary. They quickly responded and offered to meet me at the train station in Warrington Central.
At the station I saw my hosts: a couple in their sixties waiting for me outside the gate. I waved a little to make them aware it was me they were waiting for. Then the most unexpected thing happened when I approached them: they greeted me in my local language, Malagasy. 'Manahoana,' they were saying. It took me a few seconds to realise they were greeting me in Malagasy. This was heart-warming, and it really touched me. It seemed they have searched to find some more information about Madagascar before I came to visit.
After the (wonderful) greeting, they took me for a stroll to have a quick stroll around Warrington centre. We went through the shopping mall where there is a sculpture of Alice (from Alice in Wonderland), as they explained the author, Lewis Carroll, is from Warrington.

The Warrington war memorial

The new toll bridge over the River Mersey
We went to the hill overlooking the town, and one can see in the background Liverpool and its cathedral. Roy and Kate are knowledgeable people, and they had documents on the history of bridges in Warrington. During our journey, we talked about pretty much everything, from history to politics, sharing information back and forth. It was getting dark and we headed home.
Kate prepared our dinner and we continued to talk about Madagascar during this time. They were interested to know more about the country I grew up in, and they also explained that this is one of the reasons that they participate in the Host scheme: to meet new people and learn about life outside the UK, from the view of the people who come from these places.
The next day, we had our breakfast at around 10am. Their normal activities can be summarised as coaching a Warrington rugby team, visiting friends and family and resting at home.
After breakfast, Roy introduced me to golf. Golf for me is a game played by rich men only, so I could pretend to be a rich for this day. I had my try on the three tees: long, medium, and short. Away I was hitting the little white balls.
In the afternoon, Roy went directly to the Rugby matches while Kate and I had a stopover at their daughter (and granddaughters'), before going to watch the rugby. Roy is a long-time manager of a Warrington rugby club and this is one of his favourite pastimes. He has been player but has also been president and manager of the club. Kate was explaining to me some of the many rules of rugby. After the matches, we went to have beer with the players while Roy interviewed some of the players. He was tasked with writing a short article for the local newspaper and the club's website.
After my first ever half-pint of beer we headed home, had dinner prepared by Kate, and went to sleep.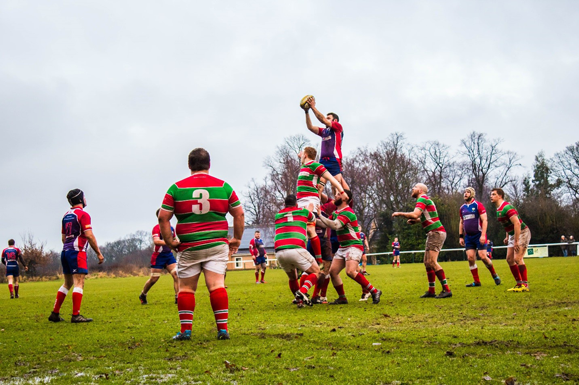 Sunday morning, the weather was so bad, it rained nonstop. We spent this morning watching over the garden and naming birds (no pun intended) which come to feed with the squirrel there.  After lunch, Kate gave me some of his handmade marmalade, for me to take home and enjoy. Roy dropped me at the station for my travel back home, full of memories, knowledges and experiences.
In summary, I really enjoyed my time with Roy and Kate. I not only experienced British way of life, but I was treated like a Prince, living in a Big house with them as a family. They did share all their knowledge of history and others to me and I really appreciate. And most importantly, I they are good warm and welcoming people. A pearl and difficult to find nowadays people like them.

The River Mersey and an old factory in the background