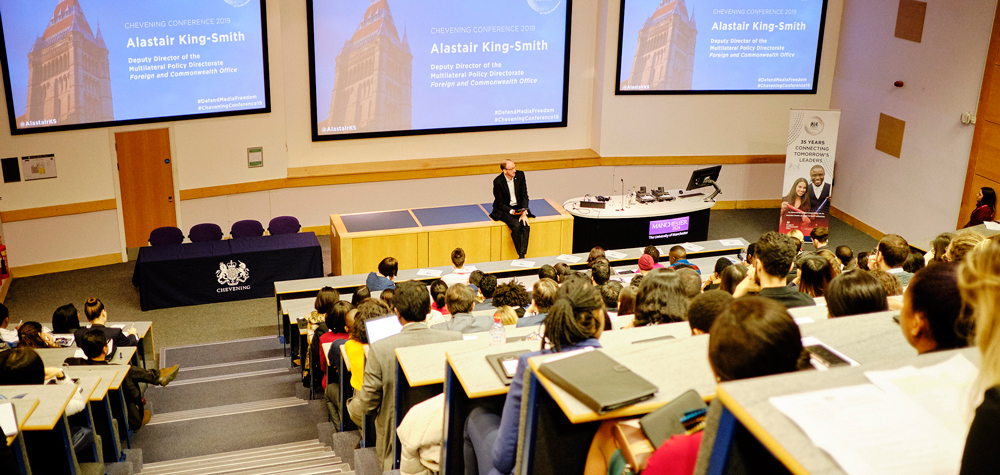 The Foreign Secretary Jeremy Hunt has announced a new Chevening fellowship programme. The Chevening Africa Freedom Fellowship will allow 60 exceptional media professionals from across Africa to develop their knowledge, skills and networks. This year, applicants from ten African countries are eligible as part of a global effort to improve safety in journalism and promote media freedom. Over the next five years, they will be able to gain experience in newsrooms at Britain's leading media organisations.
According to Reporters Without Borders, 2018 was the deadliest year on record for journalists. UNESCO confirmed that in 2018 at least 99 journalists were killed, 348 were imprisoned, and 60 held hostage.
The Global Conference for Media Freedom will take place on the 10 and 11 July 2019 as The Canadian Minister of Foreign Affairs, Chrystia Freeland and The UK Foreign Secretary Jeremy Hunt, will co-host the event in London. Global leaders, journalists, academia, civil society and the media industry will come together.
According to the 2019 world press freedom index the ranking is improving with Gambia climbing 30 places in the index. Namibia is top of the ranking for Africa. Namibia's constitution guarantees free speech and protects journalists, but there is still a lack of freedom of information as the law continues to obstruct their work.
Speaking at the UNESCO World Press Freedom Day, The Foreign Secretary gave a brief summary on the freedom of media:
Chevening Scholars congregated at the sixth annual Chevening Conference to discuss the topic, Alastair King-Smith, Deputy Director of the Multilateral Policy Directorate at the FCO, encouraged scholars to raise the campaign's profile by voicing their ideas and make a case for media freedom in their home countries.