Five ways scholars have been taking a break from their dissertation
With postgraduate students finishing their exams, and lockdown restrictions coming to an end, scholars have been keen to get out and explore the United Kingdom!
Take a look at five fun things that scholars have been doing at the start of summer 2021…
Watching the Ukrainian national team in Euro 2020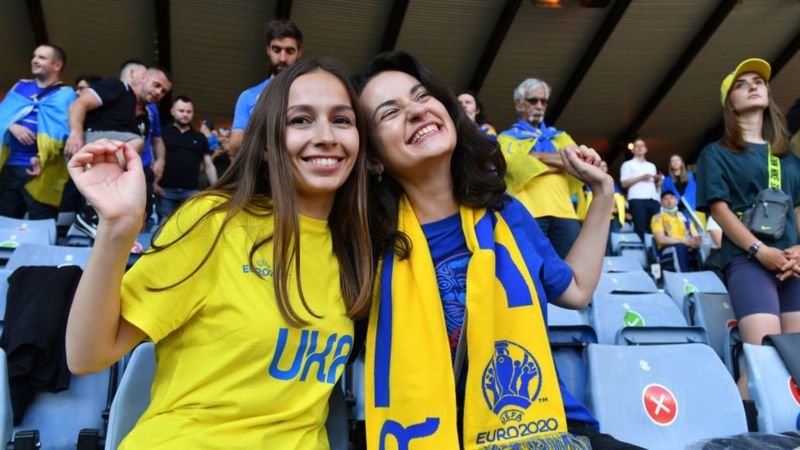 My highlight was watching the Ukraine national football team sensationally winning 2-1 against Sweden at Hampden Park in Glasgow.
This evening will definitely become one of the most unexpected and remarkable memories of this year in the UK!
Kateryna Zahorodnia is studying Applied Psychology in Fashion at University of the Arts London.
Keep calm and camp in the Peak District in Yorkshire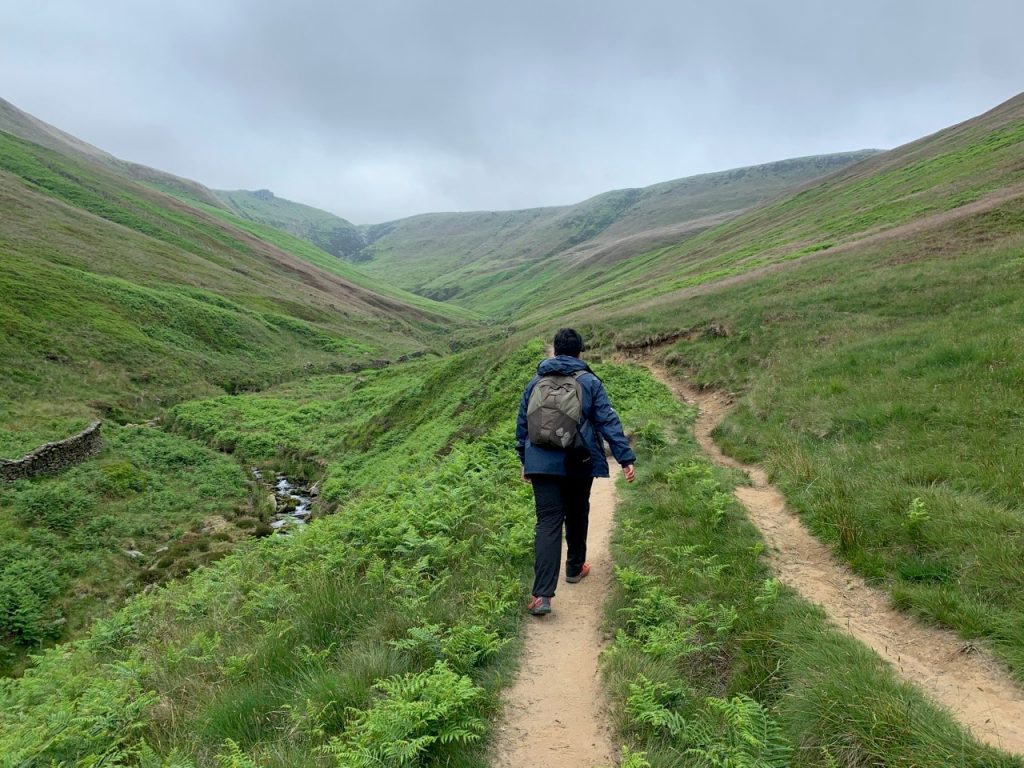 My flatmates and I went on a two-night, three-day camping trip to Edale. The camping trip was a much-needed getaway rejuvenate for the stressful dissertation time.
Having no phone or internet connection for the weekend and living minimally, I reflected on my experience so far and how much I have grown since the start of my Chevening year.
We hiked through the gloomy weather on trails, around Kinder Scout and Edale, that challenged our physical and mental strength. Coming from Nepal, I've always resonated with being in the mountains and the life lessons we learn from such experiences is invaluable.
One of the many reasons I chose to study in Sheffield is because of the proximity to the Peak District. Ever since coming to the UK, I have been hiking in the Peaks most weekends, this camping weekend has been the cherry on top.
Juliana Shrestha is studying Intercultural Communication and International Development at the University of Sheffield.
Striding along Striding Edge in the Lake District
I conquered the top of Helvellyn, a mountain in the Lake District. We went via the Striding Edge route and I enjoyed one of the most beautiful views I have seen in my entire life.
Meskerem Aleka is studying Health Policy, Planning and Financing at LSHTM.
Spending time with F.R.I.E.N.D.S
It's like you're always stuck in second gear
When it hasn't been your day, your week, your month
Or even your year…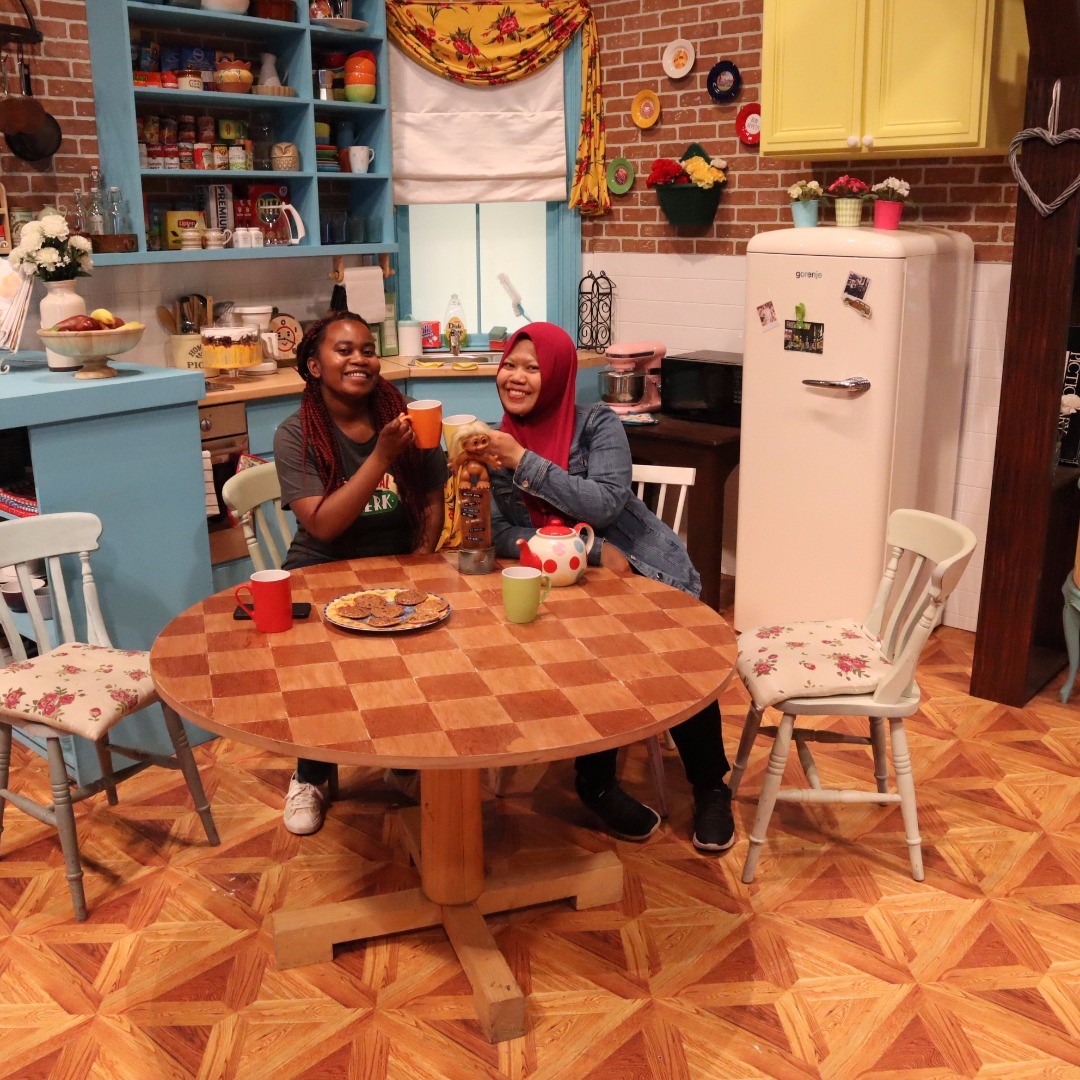 Oh. My. God. While our Chevening mates took trips to the countryside, visited the museums, or enjoying the sun at the parks – Maggie, a fellow Chevener and I went to FriendsFest to step into the world of our all-time favourite sitcom, Friends!
FriendsFest was held at Clapham Common, London in June and July 2021. We took a tour of Monica and Rachel's apartment, sat on Joey and Chandler's "Lazyboys", chilled at Central Perk café and re-enacted the couch moments! Maggie and I were like kids in a candy store, all excitedly uttering all the lines from the show (which we have obviously memorised to heart), and snapping selfies at every opportunity.
I loved how it is mostly outdoors, social-distancing is observed and they have photo booths stationed at each set so all you need to do is scan your personalised barcode, take a photo (or two), and move along – all the photos would automatically be uploaded online on our personal dashboards.
I also find it amusing that two friends from distant countries like Malaysia and Namibia got together in the UK and enjoyed a festival around a 90s American sitcom.
Could we BE any more excited?
 Lynn Zulkarim is studying at the University of Westminster.
Volunteering and day trips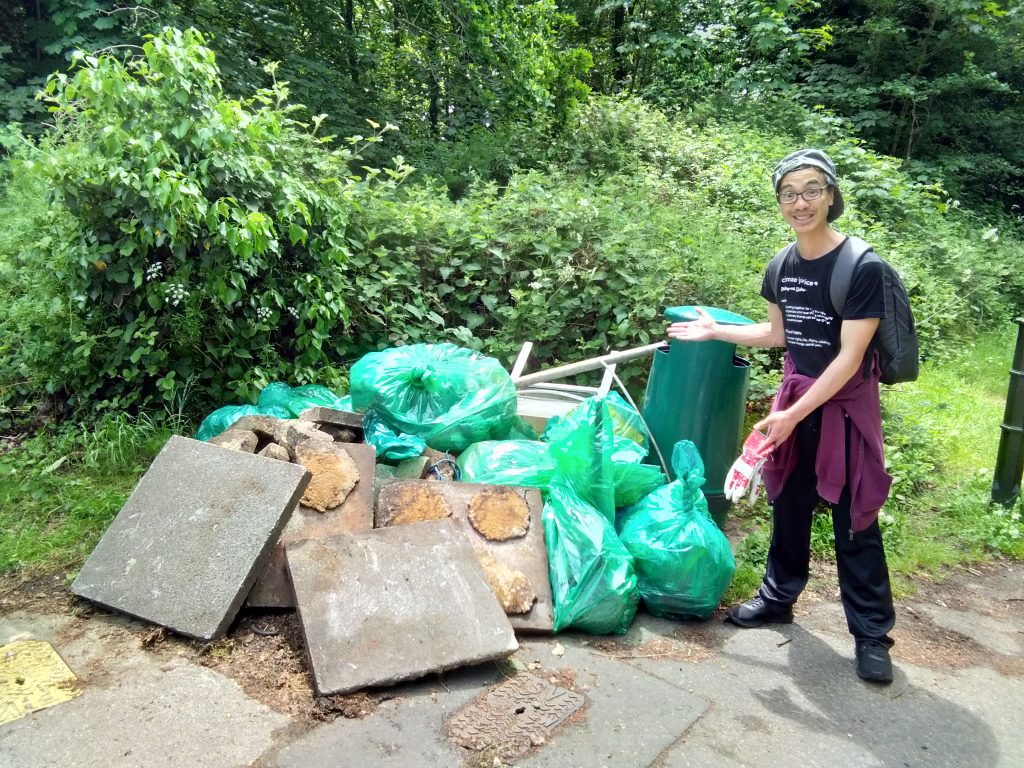 A big part of post-grad studies is writing a dissertation which can be daunting. It does take a lot of effort and it can be overwhelming at times, so it is nice to have a little break every now and then.
Together with fellow Filipino Cheveners, we then went on a day trip to Cambridge where we tried punting and learned about the magnificent buildings in this university city. We had another day trip to Brighton which meant a hike might as well be made to the nearby Seven Sisters Country Park where you get to see chalk cliffs on Britain's coastline. To cap our little trip, we made it all the way to Liverpool, the birthplace of the English rock band, The Beatles.
I enjoy volunteering and I was able to participate in a litter-picking activity of The Conservation Volunteers. I, likewise, committed to devoting some time of my week to help out at the allotment of Stepping Stones Project. It always feels good to give back and give a little helping hand.
So many places to visit. So many things to do and experience. So little time. I am definitely trying to make the most of my Chevening experience. But for now, I have to get back to that dissertation.
Ryan Bestre is studying for an MSc in Climate Change and International Development at the University of East Anglia (UEA).