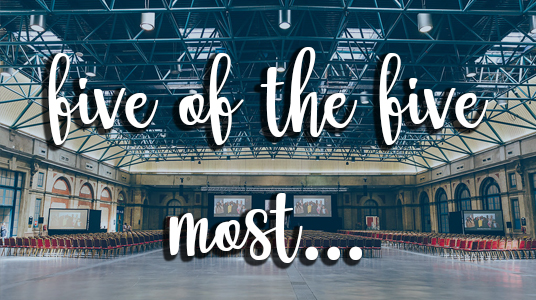 And thus ends an incredible year with some incredible people who I know will go on to further embody everything Chevening is about — friendships, leadership, and progress. But first, a blog to commemorate the class of 2017's Chevening Farewell through the eyes, smiles, and dance moves of a five foot two communications assistant… me!
Farewell is a celebration of the year-long journey that each of our scholars takes. This year, Farewell was held at Alexandra Palace with its grand entrance leading into an even grander building that boasts the grandest of views. Accompanied by sunny weather which reached 26 degrees, we welcomed over 1,600 scholars back to London to reconnect with one another, hear from notable figures, relive highlights of the year, and ultimately, to say farewell to each other and the UK.
As my first Farewell, I wanted to do a round-up of awesome things that I was able to witness and do on the day and so, here is my list of five of the five most…
Five of the most interesting hats and headpieces I saw
What's a large multicultural gathering without impressive headgear? Here are five very impressive hats and headpieces I spotted on the day:
---
Five of the most awesome smiles I saw
A celebration is a time to smile, laugh, and be jolly so here are five heart-warming smiles from the many I actually saw:
---
Five of the most incredible dance moves I tried to learn
I mean, I tried and that's all that matters, right?
---
Five of the most encountered flags on the day
Yes, there were a lot of flags but these were the five flags that seemed to pop up everywhere around me!
---
Five of the most elaborate cultural or traditional outfits I encountered
We certainly didn't need the fashion police thanks to how incredible our scholars all looked but here are five of the most elaborate cultural or traditional outfits I personally encountered.
To the Chevening class of 2017, I wish you all the best of luck and welcome you to our worldwide alumni network of 50,000 Cheveners, and to our future scholars, welcome to a brief look at what your Chevening journey could include.