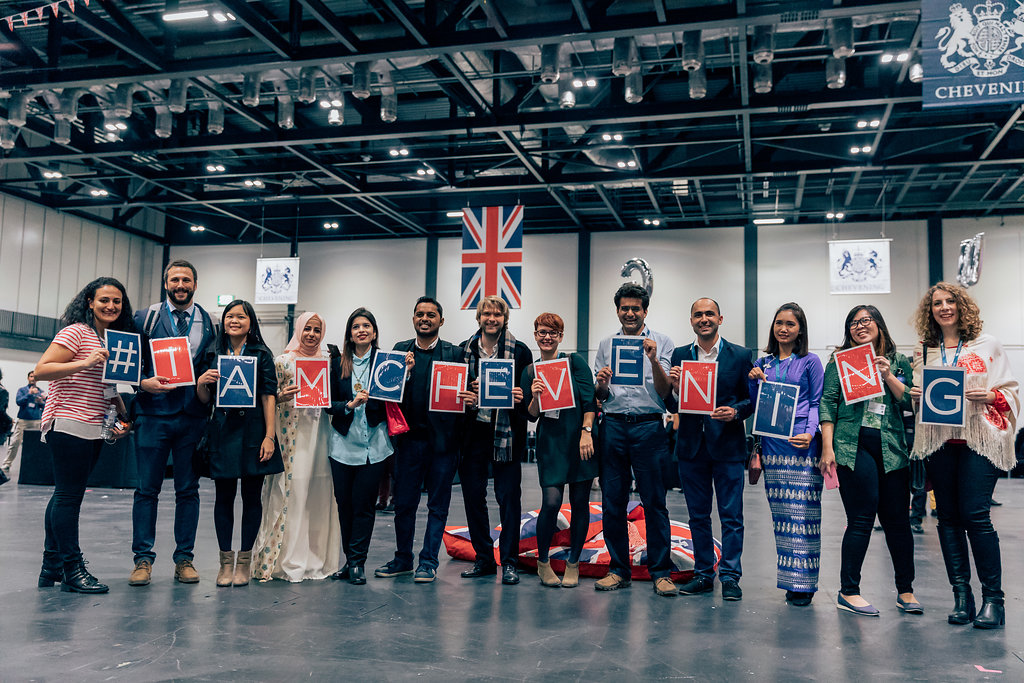 On Saturday, 21 October the class of 2017 were officially welcomed to the UK at our annual Chevening Orientation event. This was an opportunity for scholars to not only receive vital information about their time here and be inspired by our speakers but to network amongst their fellow peers and our university and Foreign and Commonwealth Office (FCO) partners.
Most importantly, the aim of the day was for our scholars to have fun and to kick off their year in the UK in style. As this was the first time that many Cheveners will have met one another, there were bound to be many memorable moments from the day for everyone involved. Here are the top five moments from the day.
1. The great head gear
Scholars were encouraged to attend the day in their national dress. This is a great way for Cheveners to share their culture with eachother. This year we saw some eye-catching clothes on display. However, the highlight was the head wear that our Cheveners had on show. Here's a selection of some that really stood out.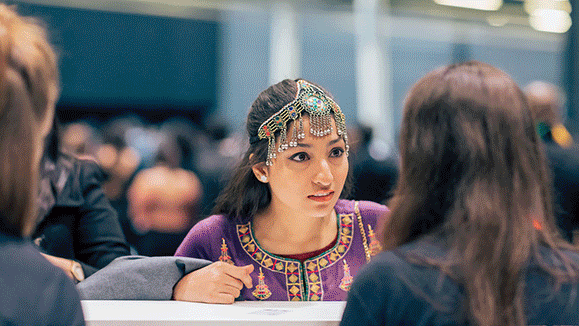 2. The moves
Many of our scholars were itching to show us their best dance moves. Due to the carnival atmosphere surrounding Orientation, we knew we were bound to see them throw some serious shapes. Here are some of the best moves from the day.
3. The reunion
During the day we bumped into two scholars Akmaral Sman from Kazakhstan studying at Queen Mary, University of London, and Joytir Nisha from Nepal studying at the University of Glasgow. They just had to share their heart-warming story about how they met and became friends, because as it turned out, Orientation wasn't the first time they'd met. We were curious to know more… 
4. The speeches 
Orientation is about introducing Cheveners to Britain, and who better to help with this than the UK's Foreign Secretary, FCO officials, a Class of 2016 Chevening Alumna, our senior programme officers, and a British Lord.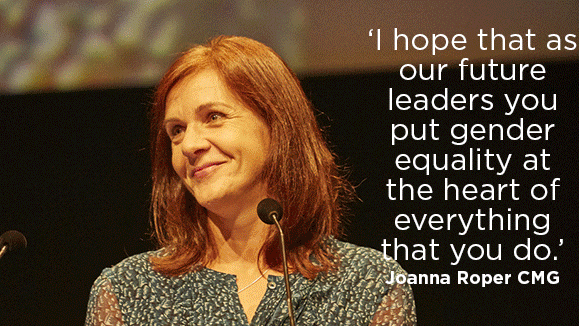 Lord Hastings of Scarisbrick CBE, Global Head of Citizenship at KPMG shared his wisdom with our scholars when he urged them to find out and act on their life's purpose, and to use their privileged position and global outlook to help others around the world. One of our SMAs Yasmine Fofana got a chance to meet with him after the ceremony and shared her feelings on the occasion here.
5. The Chevening Relay launch
The day was also used as a platform to launch the Chevening Relay competition. The competition tasks scholars with taking care of two relay batons as they pass throgh the UK. The baton tthat goes to the most point scoring locations across the UK wins the competition. We caught up with two of our social media ambassadors (SMAs) Chris Charamba from Zimbabwe and Yasmine Fofana from the Côte d'Ivoire who were both very excited about having the opportunity to kick start this year's relay competition and were very keen for their respective baton to win. Which baton will win? Only time will tell…