I recently started working for a Spanish NGO called TATU Project. The organisation is based in the communities of Msitu wa Tembo and Londoto located in Simanjiro district in Northern Tanzania. 'Tatu' is the Swahili word for 'three'. The organisation conducts several community development projects while focusing on three pillars: Empowerment, education, and environment.
I work as a communications and fundraising coordinator and my tasks consist of forging and maintaining communication channels with potential donors and sponsors; managing the NGO's social media platforms, and assisting with fundraising activities both nationally and internationally.
One of the things I admire about TATU Project is the way it interacts with the community without enforcing the stereotypical 'saviour' narrative. Instead, TATU acts as a collaborator and empowers community members by providing them with the necessary skills in order to come up with realistic, sustainable solutions to their problems.
The other thing I admire is that its founders decided to give TATU Project a lifespan of 15 years. So far it has operated for five years, with ten more to go, which means that come 2028 TATU Project will cease to exist. The reason behind such an interesting framework, is that TATU Project believes that in order to achieve sustainable development, you need to invest in people by giving them the knowledge and confidence to tackle challenges from the grassroots level. TATU Project strongly believes in this philosophy and adapts it in all of its projects.
Overcoming negative stereotypes about menstruation
One of the projects that I have had the chance to be involved in is Kilipads, a social enterprise that makes reusable menstrual pads for the women and girls in Msitu wa Tembo and Londoto. Due to lack of awareness on menstrual health and limited availability of feminine products, TATU Project has partnered with two women from the aforementioned communities and by providing them with business and health training. The women not only make reusable sanitary pads but also conduct seminars on menstrual health in schools around the community. They also distribute free Kilipads packages to school girls at these seminars.
So far Kilipads has managed to raise awareness about menstruation and is making an effort in fighting negative stereotypes brought by society on women and girls — often excluding them in education and economic activities while menstruating. As Kilipads continues to grow, TATU Project expects the women behind this social enterprise to be fully equipped with the knowledge and skills to run their business independently upon the organisation's departure from the community.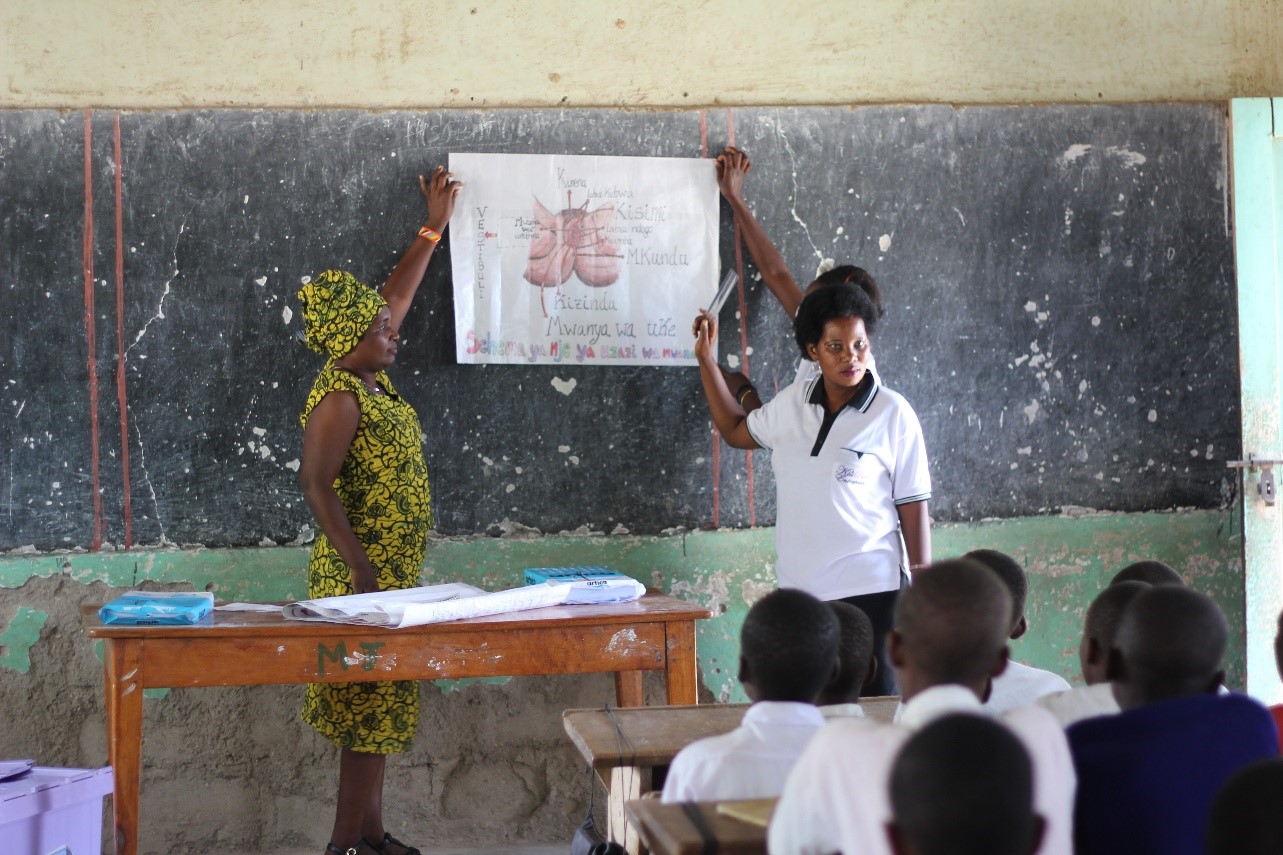 It is from this project that I get to see TATU's philosophy in practice as it is the women that take the lead in raising awareness about menstruation and conducting health seminars. This is very important because it gives community members a chance to become their own agents of change. It also provides the community's youth with role models who inspire them to become future innovators and problem solvers.
View each other as equals
Although sustainable development can be challenging, particularly in amassing resources and ensuring cohesiveness in achieving goals, TATU Project takes these challenges as an opportunity to think outside the box and finds better ways to communicate its ethos as an organisation.
Lastly, a message I'd like to share with the Chevening family is that it's important to be humble, keep an open mind and, most importantly, view one another as equals when it comes to community development — as it gives you the chance to better understand people and their environment before making an impact.