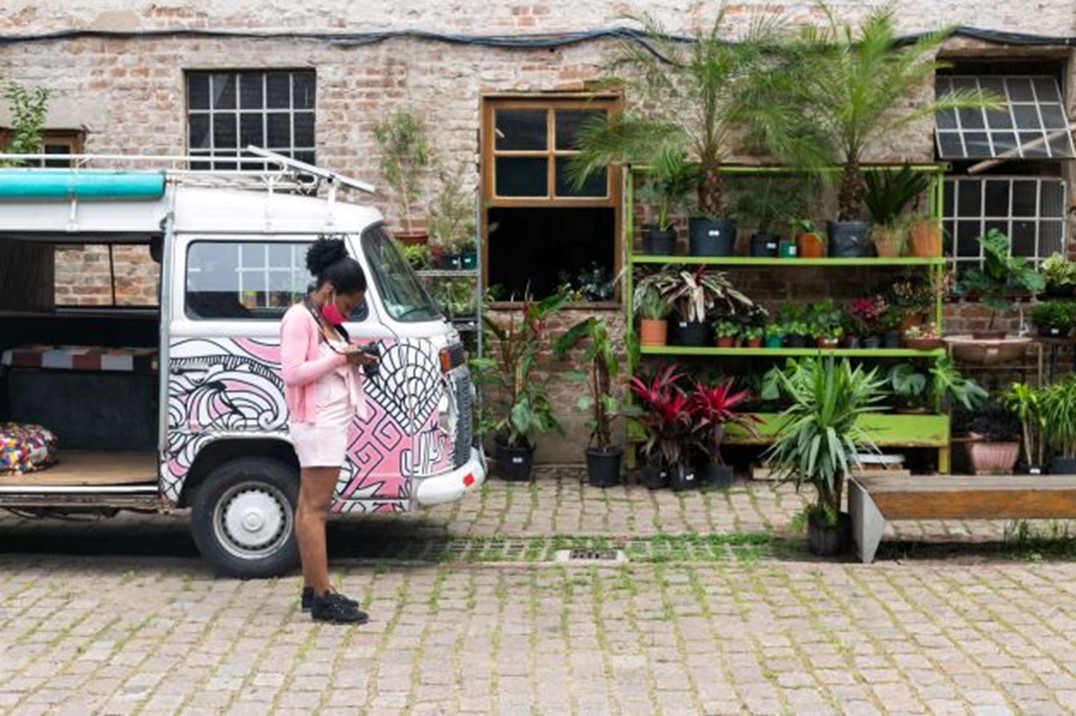 ARCA Fine Arts, a creative project developed with migrant Latin American women living in Porto Alegre, Brazil, arrives on digital platforms on the 18th of October. Composed of digital and printed photographs, the Casa Collection connects its viewers with its artists through a visual experience. Here we learn more about the inspirations behind the project and how it has influenced the experiences of the women it has helped so far.
Founded by Chevening Alumni Lara Machado, Bruni Conte and Fabiane de Cruz in 2020, ARCA is a social enterprise offering training in photography to support vulnerable migrant women in southern Brazil who are experiencing economic, cultural, and social exclusion.
The Casa Collection arose from the relationship of the migrant women with their homes, both physically and abstractly. It is the result of a project by women from countries including Cuba, Venezuela and Haiti who migrated to Brazil in search of opportunities. Socioeconomic issues such as underemployment, worsened by the Covid-19 pandemic, are a challenge for these vulnerable groups. More than one million Latino immigrants arrived in Brazil in the last decade, half of them women. The work of interiorisation – a planned displacement strategy carried out by the UN – organises the movement of these groups to Brazilian cities that have the support of non-government organisations for integration into local communities.
ARCA helps facilitate this process through professional qualification and income generation. The organisation's work has been recognized through the placement of articles on platforms such as Bamboo and ENACT, and the selection for programs such as Yunus Youth Global Fellowship 2021 and Unleash Plus 2021, recognised program support of the Sustainable Development Goals organised by the UN.
At ARCA, photography is used as a means of expression and understanding, providing an experience of cultural integration and welcoming for the immigrants. The material produced by them is transformed into digital and physical images for printing fine art paintings accompanied by a video that makes the work unique and exclusive. They tell stories of strong and admirable women who translate their experience in Brazil into powerful artistic expression. The portrayal of their home and their journey shows that, despite their difficult situation, they face the challenges of life with joy and hope.
One of the women being supported by the organisation is Neirys from Cuba. She was a cash inspector in her home country and migrated to Brazil with her husband to fulfill her dreams for a better life. In her experience, the situation in her country is very difficult, with shortages of food and work. Her dream is to bring her son to Porto Alegre and reunite her family.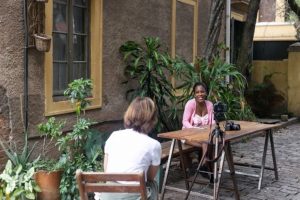 Speaking about her participation in ARCA, Neirys said, "The project was a phenomenal experience. I never before thought of holding a professional camera in my hands. The experience has changed my perspective, now I see a picture in everything. Each story becomes an image and the possibility of me fulfilling my dream."
The intention of Arca's partners is to expand the project sustainably to impact more immigrant women in the country. Aware of the potential of this group, they believe that supporting immigrants not only makes life better for them, but especially positive for local communities that benefit from the diversity, strength and commitment of this group to their new home.
Learn more about ARCA and the Casa Collection here.