December is a month of wonderful transformation in the United Kingdom
December of my Chevening experience still evokes a wide variety of emotions: admiration, gratitude, and an overwhelming sense of wonderment.
I would like to share my findings and insights of this festive month of Christmas and the New Year – my best month in the UK so far. This time is making lasting impressions and influences on my personality and outlook.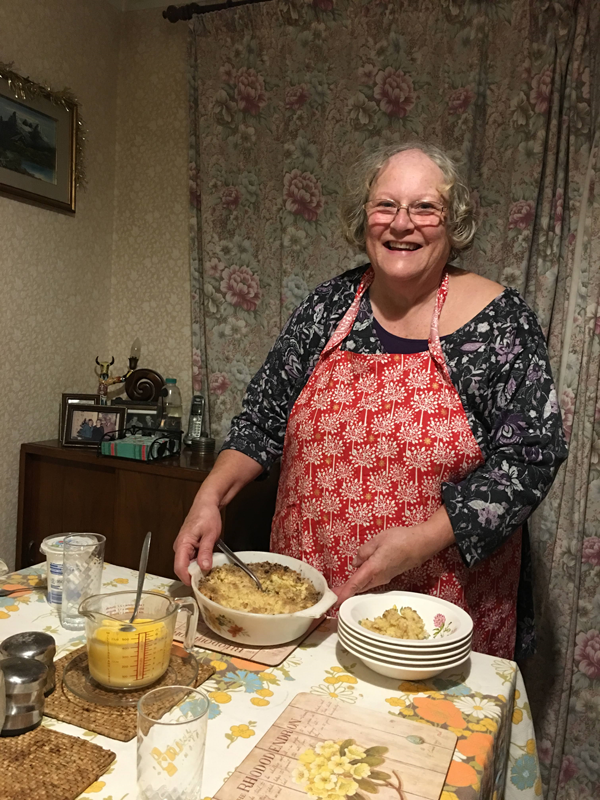 Swindon and my Christmas experience
Christmas is a very important festive time in the UK. The time of the year when all the family gathers together. It is celebrated not only among Christian families, but Muslims, Jewish and pagan families.
I was lucky to participate in the Host programme which allows international students not only to see how a British family celebrates Christmas, but to see the life of the family from the inside. This gives a very valuable experience to any international student, since his/her usual habitat is university accommodation and the lecture centre. I've got myself familiar with traditional food and table decorations during Christmas. I realised the meaning of this celebration.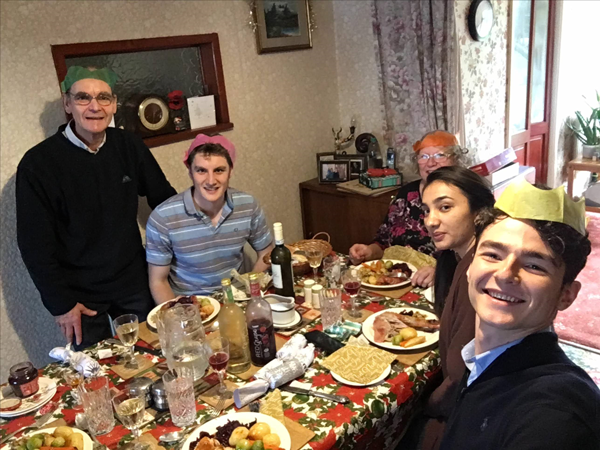 My host family showed me around Swindon and its main sights. Swindon is a large town situated between Reading and Bristol. It has received its major impulse during the development of a Great Western Railway when Isambard Brunel was constructing bridges and factories for its operation.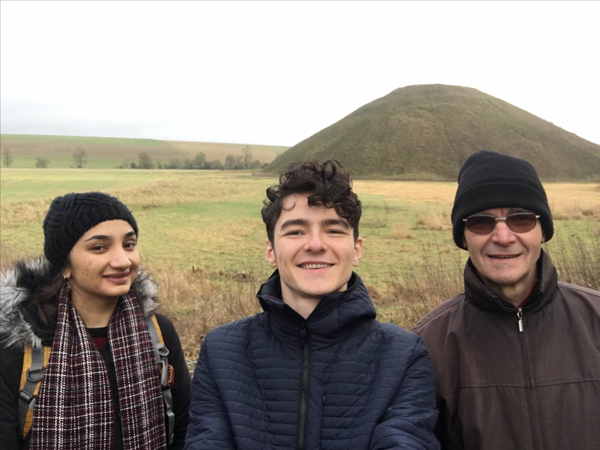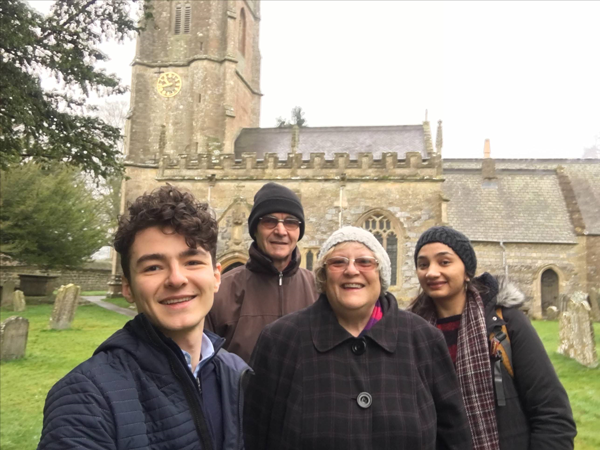 London, the great capital of Great Britain
In December, the British capital is transformed into a sparkling winter wonderland. The city gets beatified with festive decorations. It brings the feeling of celebration and happiness.
The British capital is a city where people think on a global scale. It is a place in which the very centre there are not only monuments of revered British figures such as Queen Victoria or Winston Churchill, but also of influential international icons such as Mahatma Gandhi and Nelson Mandela. This city is open to ideas and influences from all over the globe and is ready to offer and share these generated ideas with the rest of the world.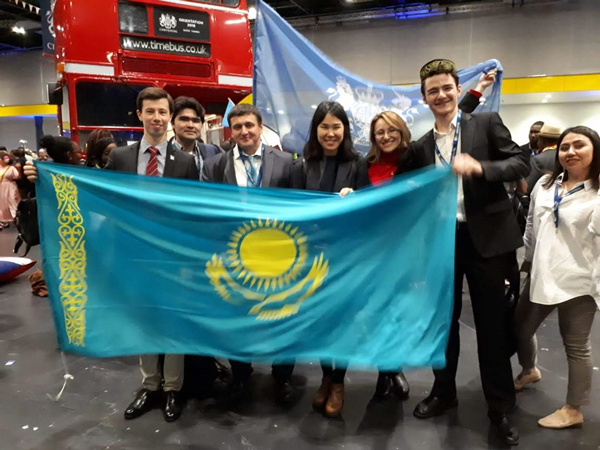 London is a place of amazing juxtapositions. The edgy Shoreditch and the bohemian West End – street art and high art – are all combined. London never misses a celebration. Carnivals, parades, street performers and musicians – these all create a special and unique atmosphere in the city. However, if you become weary of the city's 'hustle and bustle' and crave some silence and solitude, you can visit any number of the various beautiful, well-kept and peaceful parks. Kew Gardens, for example. These Royal Botanic Gardens in south-west London were founded in 1840 and are home to the largest and most diverse botanical and mycological collections in the world.
London is a city filled with the potential and possibility of major opportunities for professional and personal development. That is if you make use of them, of course! Throughout the week, there are varied conferences, seminars, and workshops on numerous topics of interest. During these events, attendees are granted a chance to meet interesting speakers, fellow professionals, and partners for networking and collaboration.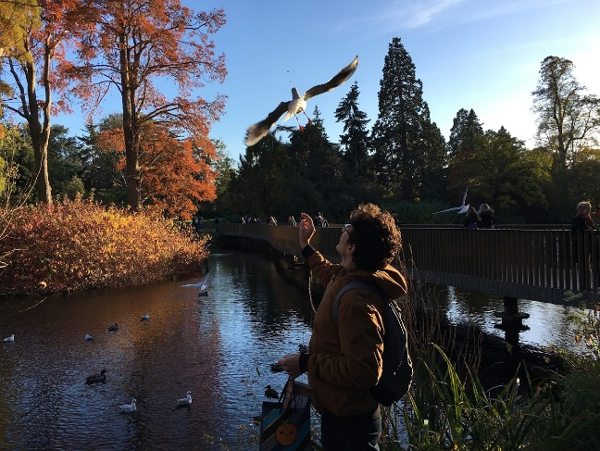 It is a city with a colourful and multicultural flair. A city in which you can literally meet a person from anywhere in the world. Due to this internationality, I have met amazing friends from Afghanistan and Puerto Rico. However, my biggest discovery was that with a multicultural city comes a multicultural palate. You are able to sample a cuisine from anywhere in the world! A few weeks ago, I discovered a new favourite restaurant that has Syrian cuisine: 'Marrakesh'. This is where I celebrated my birthday with my new friends.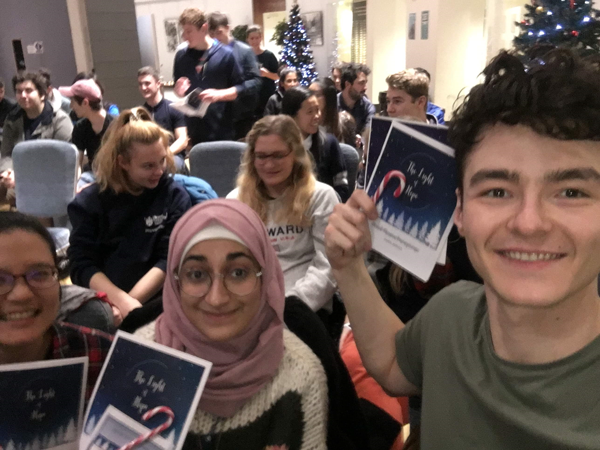 Finally, I have learned that all of the stars and icons of the music world host their concerts and performances in London and you can easily secure tickets to the tours of artists of the highest calibre. I attended the concerts of Dimash Kudaibergen and Katy Perry, which is, in itself, representative of the wide range of entertainment that is available for Londoners. Those that are living here and those that are just passing through.