On Tuesday, 13 March, 'The Best of British Presents' series made its third stop in… Cardiff, Wales – for a day trip exploring Welsh culture, politics, and history in Europe's youngest capital city.

Cheveners at Cardiff University's Hadyn Ellis building
Dozens of Cheveners from all across the UK were welcomed by Cardiff University's Deputy Vice-Chancellor Professor Karen Holford who highlighted the long-lasting partnership with Chevening and those studying at Wales' largest university. At the same time, scholars had the chance to get their first taste of Wales, tasting some traditional Welsh cakes.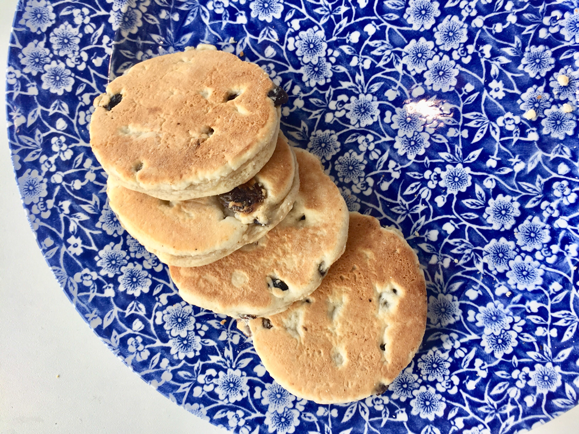 Welsh Cakes, a first taste of Cardiff
The first lecture of the day was titled 'A rough guide to Welsh: an introduction to the Welsh language', and delivered by Professor Sioned Davies, Head of the School of Welsh. We learnt about the sometimes unpronounceable Welsh alphabet, the origins of the language, and about the local government's efforts to promote and increase the social use of Welsh.
After lunch, we attended the second lecture. This time with Professor Roger Awan-Scully from the Wales Governance Centre at Cardiff University. He gave us a brief history of the Welsh territories and how Wales became a nation part of the United Kingdom. Also, he told us about the importance of the Welsh National Assembly (the Senedd), which was our next stop.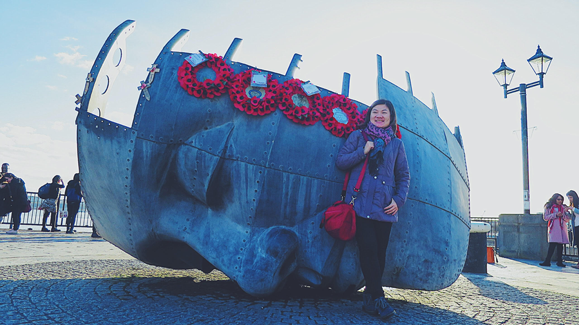 Anita, Chevener from Indonesia posing by the Merchant Seaman's Memorial at Cardiff Bay
In a surprisingly sunny Cardiff Bay we visited the Senedd – the Welsh Parliament-to-be (from next year). Our very enthusiastic guide toured us around this very modern and sustainable building, the office of 60 assembly members on the shore of what used to be the biggest coal exporter port in the world. Then, we observed the Assembly's plenary in action with simultaneous Welsh-English translation.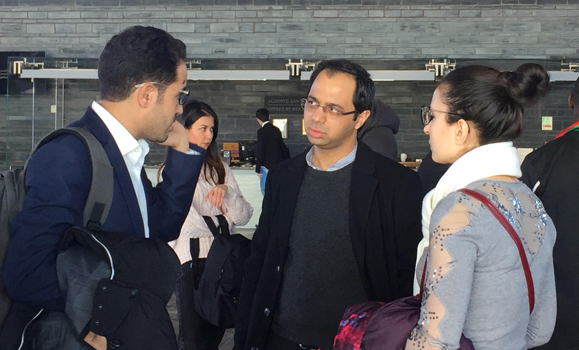 Cheveners from Syria, Egypt and Morocco networking at the Welsh National Assembly
The icing on the cake of our day, exploring this great city in South Wales, was at the probably most famous landmark in town: Cardiff Castle. The Cat's Claw band introduced us to the 'twmpath', a traditional Welsh folk dance. I must say that everyone did their best and we had a lot of fun learning new dance moves.
Chevening scholars performing their best Welsh moves
After six months living in Cardiff, this event helped me to get involved and understand much better the local culture and history. Definitely it was something else regarding how much I appreciate this city and Welsh hospitality. I'm sure it was an unforgettable experience for all my fellow scholars as well.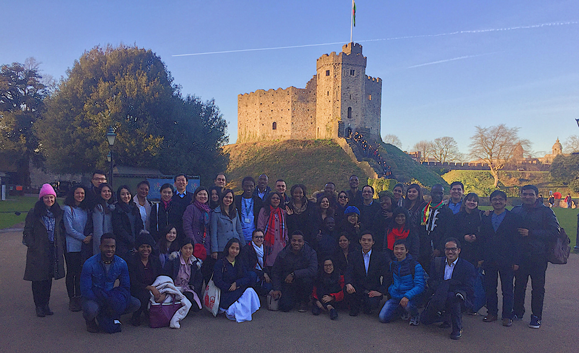 Diolch am ddod! (Thanks for coming!)