For October's 'In the Spotlight', programme officer James takes us on a tour of his home city of Norwich:
Steeped in history and nestled in the gently rolling Norfolk countryside, Norwich is the perfect place to escape the bustle of the big city.
For many years one of the most important and wealthy cities in England, Norwich was a major trading hub and the gateway to mainland Europe in the pre-industrial era. However, following the development of canals and railways in other parts of the country, its relative geographical remoteness led to a steady decline in Norwich's importance from the 18th century onwards. This has resulted in the city centre being remarkably well preserved, containing a wealth of historic buildings spanning almost 1,000 years.
Famed for its medieval churches, two cathedrals and an imposing Norman castle, the city has countless beautiful winding streets packed with independent shops and cafes, all centred on a bustling six-day market. Be sure to make a visit to Elm Hill, a charming cobbled medieval street with more than a few hidden tea shops and gardens…
Though the architecture is historic, the city is firmly rooted in the 21st century, with the hugely popular Forum hosting a wide range of free events throughout the year. Norwich is a thriving shopping destination and it's also home to the University of East Anglia, consistently ranked among the top modern universities in the UK.
The university also plays host to a prominent and interesting art gallery, the Sainsbury Centre for Visual Arts. The gallery houses a variety of permanent, temporary, and free collections, spanning 5,000 years of art and creativity. It's well worth a visit.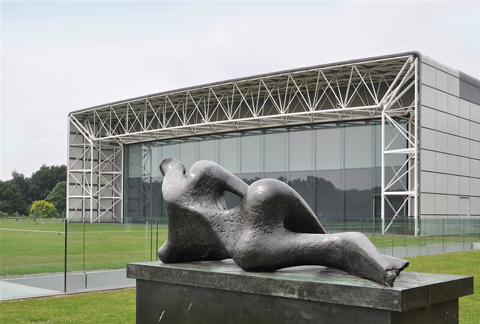 Norwich is also the perfect base for exploring East Anglia. You can visit a number of beautiful historic houses, hire a boat or a bicycle for a day out on the Norfolk Broads, head to the coast for the beaches at Waxham and Winterton, or explore the nature reserve at Blakeney. With some of the warmest weather and lowest levels of rainfall in the country (a pretty good selling point), Norwich is perfect whether you're looking for a historic city break or a relaxing trip to the countryside!
Thank you for your insight on this historic and beautiful city, James! For more ideas of things to do in this part of the UK, check out VisitNorwich.