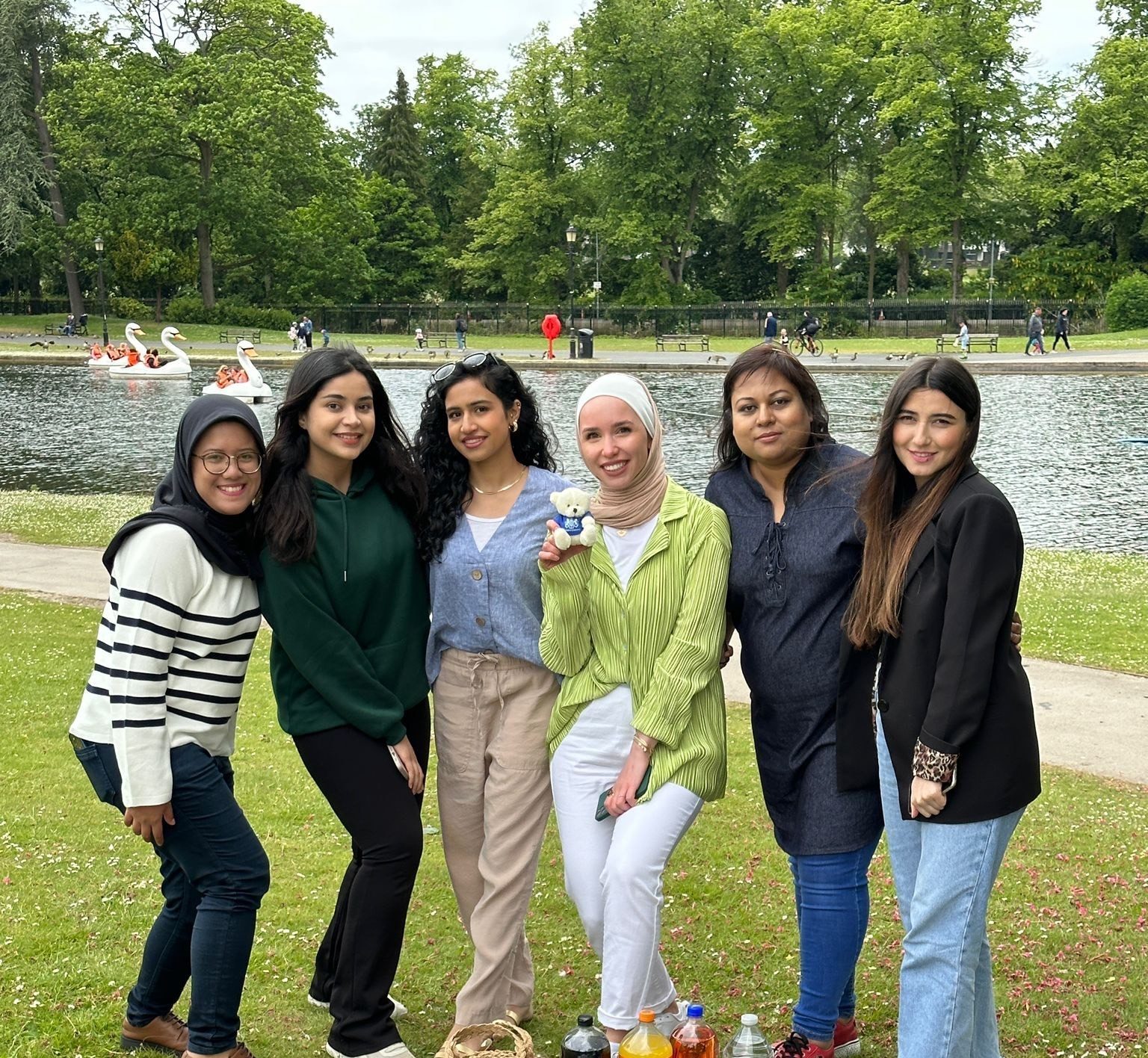 Ever wondered how to make the most of a year spent studying in the UK? Well, you're in luck! Chevening has put together our top 8 must-do activities for any scholar looking to make the most of their study breaks.
From Warwick Castle to Columbia Road Flower Market, keep reading to find out how Cheveners studying across the country got on with completing each item on the list.
1. Go to a UK sports event
Completed by: Sibongiseni Zondi at the University of Salford
Chevening Social Media Ambassador Sibo completed the first item on our Bucket List by attending a football match at Old Trafford in Manchester. Impressively, he managed to watch a whopping 16 Manchester United games during his year in the UK!
But if football isn't your thing, that's not a problem. There are plenty of UK sports you could choose to watch, whether it's cricket, ice skating, netball, rugby, or something else. They all count!
Watch Sibo's video here.

2. Cook a traditional English breakfast
Completed by: Jesús Ramirez Grajales at the University of Warwick
If you're studying in the UK, you've got to try cooking your own English breakfast.
Recipes vary, but most sources will say you need: eggs, sausages, bacon, tomatoes, toast and baked beans. All adaptions of the traditional breakfast are welcome!
Jesús, also one of our valued Social Media Ambassadors, created a delicious-looking fry-up with fellow Cheveners.
Watch Jesús' video here.

3. Visit a local flower market
Completed by: Tannaz Mirjalili at Loughborough University London
Since Chevener Tannaz studies in London, she was the perfect candidate to take a trip to Columbia Road Flower Market, one of the most famous flower markets in the UK.
For scholars studying outside of London, why not explore the local flower markets found in your area of the UK?
Watch Tannaz's video here.

4. Enjoy a UK sunset
Completed by: Astari Puteri at the University of Sheffield
During one of her study breaks, scholar Astari visited Scotland's historic capital, Edinburgh. She watched the sun set with fellow Cheveners while looking out at a beautiful view across the city from Salisbury Crags.
This should be an easy item to tick off – you'll be able to find a sunset no matter where you're studying in the UK!
Watch Astari's video here.

5. Spend a day at a British castle
Completed by: Chidinma Kalu at the University of Warwick
Castles and historic houses play a big part in the cultural heritage of the UK, and there are hundreds you could choose to visit, dotted all around the country.
Warwick Castle, visited by Chevener Chidinma, was built in 1068 by none other than William the Conqueror!
Watch Chidinma's video here.

6. Kick back with a picnic in the park
Completed by: Aygun Bayramova at the University of Birmingham
One of the most exciting benefits of a Chevening year in the UK is the network of friends and contacts you'll have the chance to develop.
A simple picnic in the park can be all it takes to create a wonderful afternoon of making memories with fellow Cheveners. Chevening Charlie himself even attended Aygun's picnic!
See Aygun's post here.

7. Climb a UK hill or mountain
Completed by: Chia Yi Tay at Bangor University
Are you an adventure seeker? If so, don't forget to research the hills and mountains that might be near you in the UK.
Scholar Chia made the most of her time studying in Wales by exploring the Welsh mountain ranges and finding some stunning viewpoints!
Watch Chia's video here.

8. Try a traditional battered Mars Bar
Completed by: Aylar Mammetmyradova at the University of Aberdeen
Have you heard of a battered Mars Bar? If you're a Chevener studying in Scotland, then you've probably already tried one!
It's just what it sounds like – a chocolate Mars Bar deep fried in batter in a fish and chip shop. A traditional Scottish delicacy for any scholar with a sweet tooth!
See Aylar's post here.

Could you see yourself completing our Chevening Bucket List while studying in the UK in 2024? Applications for our next Chevening cohort will open later this year. Subscribe to the Alphagram here to be the first to find out how to apply.