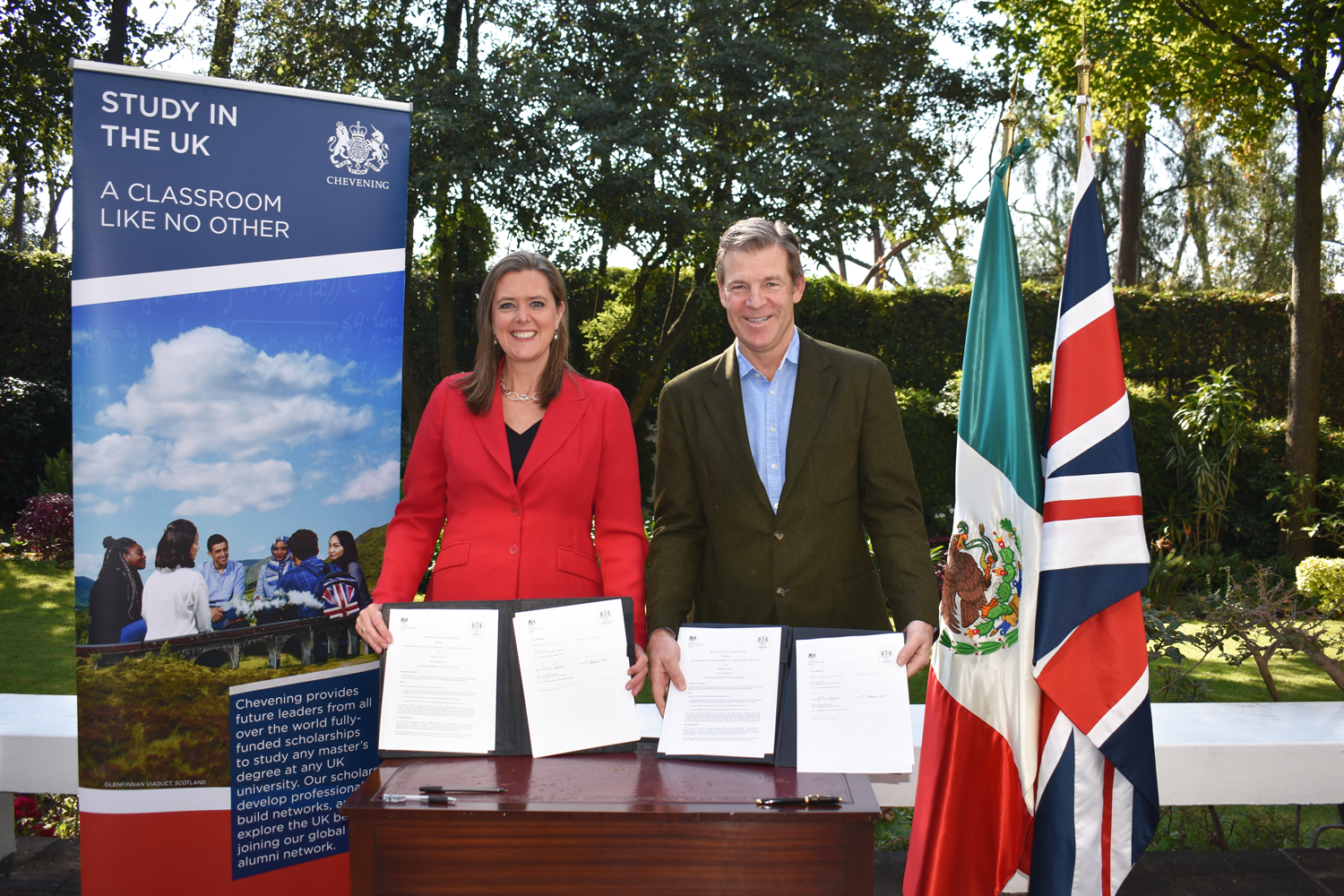 Chevening strengthens bonds with Mexico through new Mansion House scholarship
One Mexican scholar will be funded to study a one-year taught master's course in the UK in 2020-2021 through the creation of the Chevening Mansion House scholarship.
Mansion House is the official residence of the Lord Mayor of the City of London, the capital's financial hub, and the new partnership was announced by current Lord Mayor William Russell during his visit to Mexico City in December.
The Lord Mayor announced the creation of the new scholarship during a speech in which he outlined how the UK and Mexico can work together on global challenges that transcend borders, as well as eradicating poverty and creating prosperity.
In his speech Lord Mayor Russell highlighted the digitisation of the global economy as an area for focus and collaboration between the two countries.
He said: 'We know that the Mexican government seeks to make financial services accessible and inclusive for all the population through financial technology (fintech) [such as] banking applications, technology for safe online payments, and saving options.
'Working together to create prosperity'
'My country has a brilliant reputation for creativity and innovation. We are at the forefront of financial services technology, and this is widely recognised by global investors.
'Cooperation between the UK and Mexico represents huge benefits for both parties, and I am sure that this can contribute to improve the quality of life for all Mexicans.'
The Mansion House scheme is applied to those countries who have been visited by the Lord Mayor of London.
Chevening collaborates with a number of universities, governments and private sector organisations from around the world to support and enhance the experience of our Chevening Scholars, Fellows, and Alumni.
Since 1983, Chevening and its partners have helped to build bridges with more than 160 different countries and territories, supporting the education and development of future leaders, influencers, and decision-makers across the world.
Scholars will join an international network of more than 50,000 Chevening Alumni when they graduate, many of whom have developed into influential leaders across all sectors since the programme started.