Chevening Scholars come from 140 countries, bringing local dishes with them to the UK from around the world.
We invited our current Cheveners to send in their favourite recipes from their home country. We put our Chevening chef's hat on and cooked five of our favourites!
Join Chevening on our food journey around the world, and why not make one of these at home for your friends or family?
Thanks to Manuel Besares, Chevening Scholar from Mexico for sending in this recipe.
---
Manuel says: 'From the #ManuEnLaCocina and the #ConfidentlySmart kitchen series: Mexican-style beef fajitas.
'Winter always requires something that makes the nights warmer, so how about eating some delicious (and truly Mexican) tacos?'

Chevening Communications Officer Daniela tried out this dish at home.
She said: 'This recipe was quick and easy, yet completely flavourful. You would never know it took under an hour to prepare!'
Here's what Daniela made: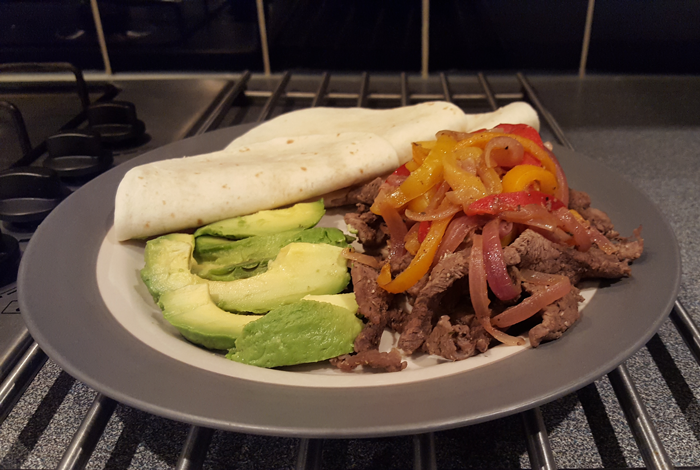 Serves approximately four
Ingredients
1kg trimmed beef steak
Half an onion
Half piece green bell pepper
Half piece yellow bell pepper
Half piece red bell pepper
1 lemon
1 teaspoon dried garlic
1 teaspoon crushed black pepper
1 teaspoon oregano
1 tablespoon olive oil
Salt
1 avocado
1 pack of flour tortillas
Instructions:
Add garlic, black pepper, oregano, salt (to taste) and juice of lemon to a bowl and mix well. This is your marinade.
Slice the steak into narrow 1cm strips.
Coat the steak in the marinade and place in the fridge to soak up the flavour for 30 minutes.
Slice the bell peppers and onion into strips.
Heat the olive oil in a pan.
Add the bell peppers and onions to the heated oil and roast them slightly.
Add the marinated beef fajitas to the pan and stir the ingredients regularly so that they don't stick to the pan. Remove from the heat when the meat is well cooked, which should be approximately 15 minutes.
Serve hot in flour tortillas accompanied by sliced avocado.
Polaroid image by lured2stock