Chevening Scholars come from 140 countries, bringing local dishes with them to the UK from around the world.
We invited our current Cheveners to send in their favourite recipes from their home country. We put our Chevening chef's hat on and cooked five of our favourites!
Join Chevening on our food journey around the world, and why not make one of these at home for your friends or family?
Thanks to Sushmit Sharma Bhattarai, Chevening Scholar from Nepal, for sending in this recipe.
---
Sushmit says: 'Choilla is a typical non-vegetarian appetiser from Nepal's Newari culture. It is considered as a necessary part of the diet at Newari festivals. Usually eaten with beaten rice, this mouth-watering dish is typically very hot and spicy.
'Though the dish is traditionally popular with buffalo meat, nowadays other meats are also used. In the UK, I could not find buffalo meat and I cannot eat beef, so I decided to cook with gammon steak.
'Therefore, I call it 'gammon choila".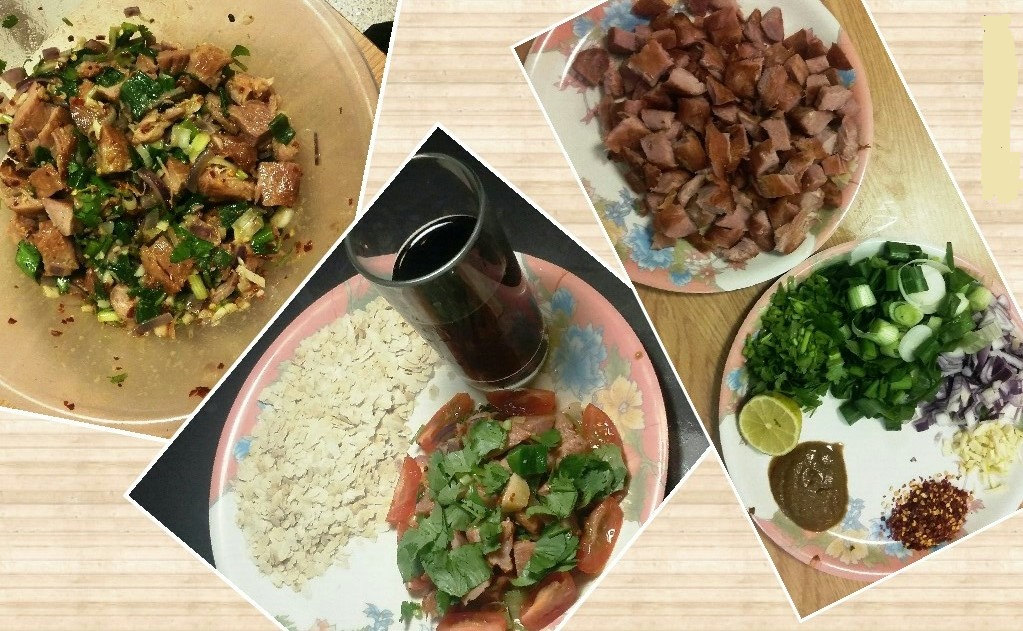 Chevening Programme officer Sophie made this meal at home.
She said: 'The dish was colourful and full of interesting spices. It was easy to make and the ingredients are widely available.'
And here's what Sophie made: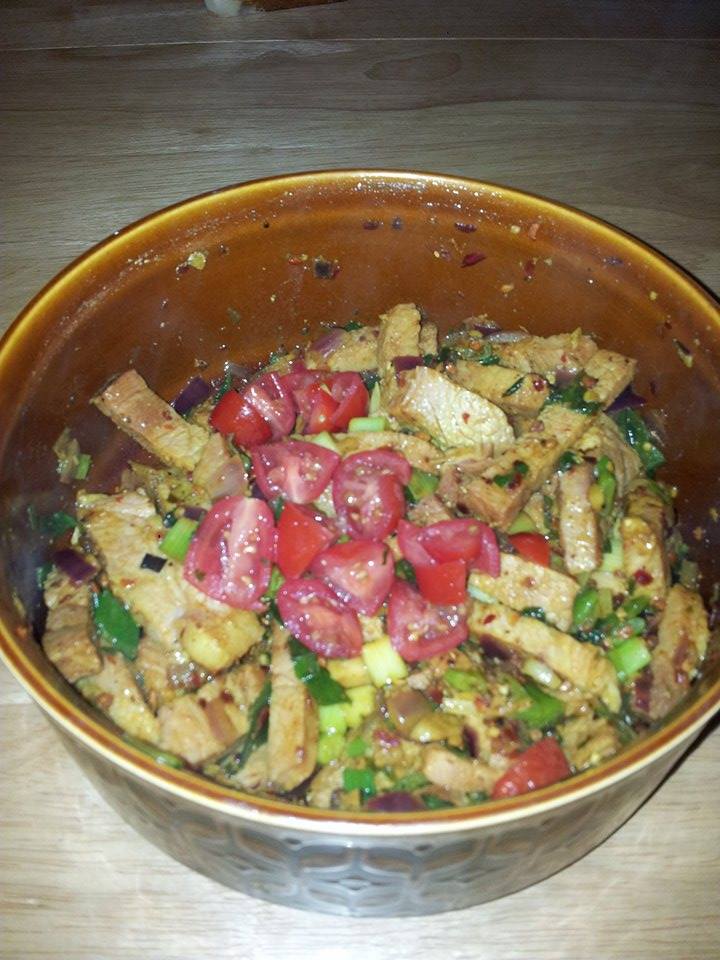 Serves approximately four people
Ingredients:
500g gammon steak, cut into long strips of 2 inch breadth
2 tablespoons mustard oil
1 bunch of spring onion, chopped
1 red onion, finely chopped
1 bunch coriander leaves, finely chopped
1 tablespoon garlic paste
1 tablespoon ginger paste
1 tablespoon red chilli flakes
Juice of 1 freshly squeezed lime
1 teaspoon cumin powder
1 teaspoon Szechwan pepper powder
Half teaspoon turmeric
Half teaspoon fenugreek seeds
Salt, to taste
Tomatoes for garnishing
Method:
Fry the gammon strips in a pan over a medium heat, turning so that both sides cook. After the colour gammon has turned to a reddish-brown, take the pan off the heat, cover the pan with a lid, and let it cool.
Cut the meat into bite-sized cubes.
Mix cumin powder, chilli flakes, onion, spring onion, ginger, garlic paste, and coriander leaves together in a mixing bowl.
Add the meat to this mixture with the meat and stir to combine well with a spatula. Add salt to taste.
Heat mustard oil in a pan. Add the cumin and fenugreek seeds and roast them until they turn brown. Add the chopped garlic to the hot oil.
Pour the mixture into the mixing bowl with the meat. This process in Nepali is called 'jhannu'.
Add the fresh lime juice and mix in.
In Nepal, this dish is served with beaten rice however, it can also be served with rice or bread. 
Polaroid image by lured2stock