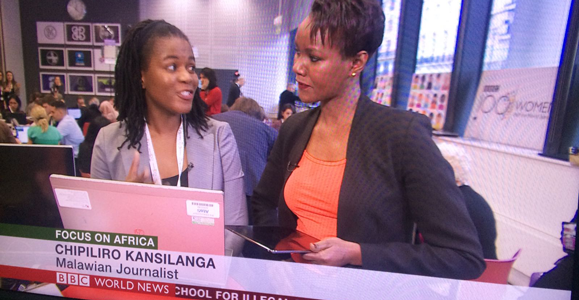 12 Chevening Alumni have been selected to do placements in different departments of the BBC World Service, a highly respected British institution, over a period of four months from September.
The selected scholars will complete the BBC World Service Group Professional Placement Programme at the end of their master's course as part of Chevening's partnership with the world-famous broadcaster.
Applications opened earlier this year for Chevening Scholars who have worked as a journalist for two or more years, or will have recently completed a master's degree in journalism at a UK university.
Depending on their skills and interests, successful applicants are placed in one of a number of areas of World Service Group activity, with access to BBC training, as well as mentorship opportunities with current staff.
To see what 2015/2016 scholars did whilst on placement last year, take a look at their #MyCheveningJourno blog for stories and videos about life at the BBC.
For more information on the programme please visit this page, or find out more about the partnership here.
Our selected 2017 Chevening BBC World Service interns are:
Ritwika Mitra, India, University of Birmingham, 100 Women
Anna Kosinskaya, Russia, City University, Russian Service
Rebecca Tsotoo Kwei, Ghana, Cardiff University, African Service
Tah Peter Fomonyuy, Cameroon, Cardiff University, Newsday
Marwa Othman, Egypt, Goldsmiths, University of London, Arabic Service
Pooja Chhabria, India, Goldsmiths, University of London, DigiHub
Jose Luis Peñarredonda, Colombia, King's College London, Future
Abdullah Hawez, Iraq, King's College London, News Online
Biénne Huisman, South Africa, Royal Holloway, University of London, The Arts Hour
Da Young Lee, South Korea, SOAS, Outside Source
Arjun Chatterjee, India, University of Sussex, HARDtalk
Ivana Kostovska, Macedonia, University of Westminster, The Forum/Solutions-Focused Journalism