Chevening Scholars attended the inaugural lecture of this year's Chevening Lecture Series on Monday, 5 December on the theme of global health challenges. Chevening social media ambassador Camila Pantoja was there to cover the event for us…
---
Public health is now a matter of global interest. I am convinced that a country that has a good education and health system is meant to move forward. On 5 December, Scholars were invited to the opening lecture of this year's Chevening Lecture Series. It aimed to address the question 'How can the world better respond to global health challenges in the 21st century?' From the moment I arrived at Westminster University I felt surrounded by world-changers. I overheard a conversation between two scholars about their jobs in paediatrics and I felt very fortunate to be part of this selective group of people.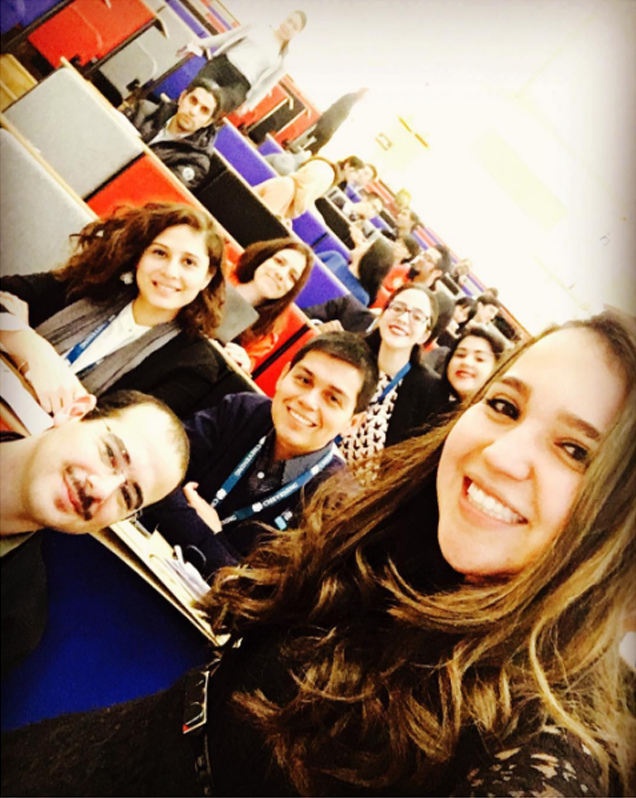 The first lecturer was Dr Ihab Tewfik, who is Programme Leader for Human Nutrition, Division of Food, and Nutrition and Public Health at the University of Westminster. He spoke about a programme of nutrition supplements he and his team implemented in India, Ghana and Nigeria. The programme reminded me of the programme my own government back in Colombia has tried to implement for children and the similarities made me think about how my country can develop better programmes and enhance the existing ones.
The second lecturer was Dr Susannah Whitwell, a consultant psychiatrist currently on sabbatical from the Maudsley Hospital, London. She spoke about an education and training programme for mental health that she developed for Somaliland. I think this was interesting for all of the attendants as her programme was designed to reach the vast majority of people in a region, an objective that I think (and hope) most of the people attending the conference have in mind.
Amtewa meal – Dr Tewfik discussing how nutrition can help boost immune system of ppl w/ HIV living in poverty in Nigeria #CheveningLecture pic.twitter.com/VFPwHncpXJ

— Lucky (@ms_laki) December 5, 2016
Finally, Chris Drakeley, Professor of Infection and Immunity at the London School of Hygiene & Tropical Medicine, assessed one of the most important current global health issues – malaria. He showed us graphs about control and eradication of malaria and his lecture was focused on understanding transmission of the parasite and how this can be stopped. I know that most of the scholars are interested in malaria, as it is prevalent in developing countries and is also a marker for development.
After the lecture, we had an amazing moment for networking and mince pie tasting. For me, it was the first time in my life that I had tried mince pies (which now I love)! In the months I have lived in London I have met many people. As a medical practioner, I am very interested in meeting people and creating relationships with health practioners all around the world. On 5 December I got the opportunity I have been waiting for – I met amazing health practitioners with whom I am certain I will work with one day.
Follow the activities of our social media ambassadors on Twitter and Instagram with the #CheveningSMA hashtag. 
Earth image courtesy of – Kevin Gill | Flickr: Creative Commons