'We affirm our belief in the Commonwealth as a force for good in the world and pledge ourselves to its service, now and for the future.'
With those words all 53 nations of the Commonwealth and their allies reaffirmed their commitment to the values and fellowship of the Commonwealth family, 'to celebrate the goodwill and mutual respect which inspire us to work with one another towards a common future – more secure, more prosperous and more sustainable for the good of all,' as captured in the Act of Affirmation of the Commonwealth.
It was rainy day in London but that could not prevent almost 1,000 people gathering at Westminster Abbey on March 12 to celebrate the 150th anniversary of the Commonwealth. It was a rare privilege for me both as a Chevening Scholar and member of a Commonwealth nation, Ghana to be precise, to be seated amongst royalty and the crème de la crème of these countries who were also in attendance.
The hoisting of colourful flags of all the member nations in front of the Abbey was indicative of the fact that something great was about to happen. It was beautifully lined up to the admiration of passersby who could not resist taking pictures. The service was aimed at giving thanks to God for the unity amongst member countries and was under the theme: 'Towards a common future'. In attendance was Her Royal Majesty, Queen Elizabeth II who is also the Head of the Commonwealth; Prince Charles; Prince William and Kate; Prince Harry and his wife to be, Meagan; and a host of royals who graced the programme from around world. Prime Minister Theresa May was also in attendance.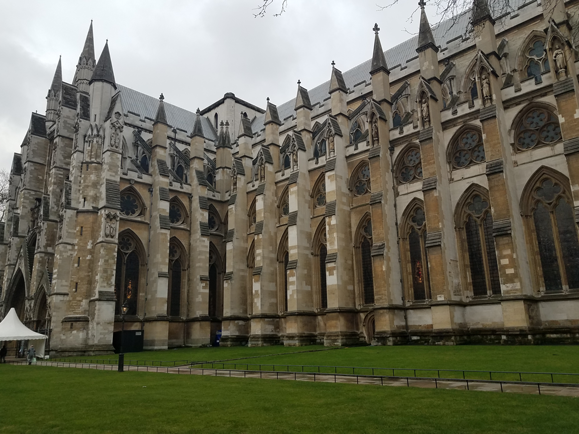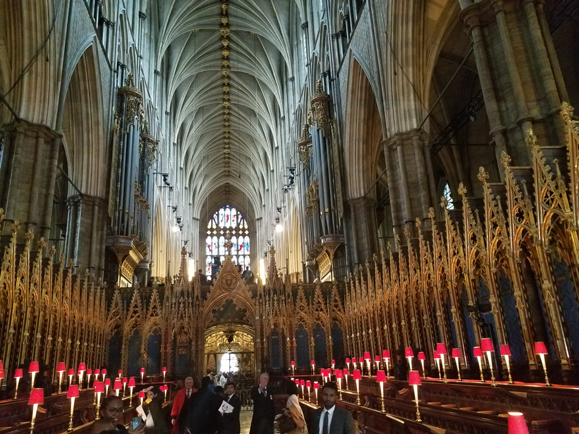 It was beautiful to see the ladies curtsy before the Queen and gentlemen bowing politely depicting true British culture. To entertain the gathering were poets, singers, the Westminster Abbey choir and some traditional performers who were simply amazing. Former member of the pop band 'One Direction' Liam Payne, the Portsmouth Gospel Choir and One-Drum, a Ghanaian band were all in the mix to keep the gathering serenaded throughout the event.
I have always marvelled at the architectural acumen of the Brits and I was total awed looking at the statues, wall engravings, carvings, and the general artistic build of the interior of Westminster Abbey. The building itself dates as far back as the year 1245 but looks great: as though it was built a few years ago.
It is definitely one of the places anyone who visits central London must see. The maintenance culture of the English is one that many nations can learn from because they have been able to preserve structures that even precede mankind and they should be commended for that. I will always cherish this opportunity and look forward to more.