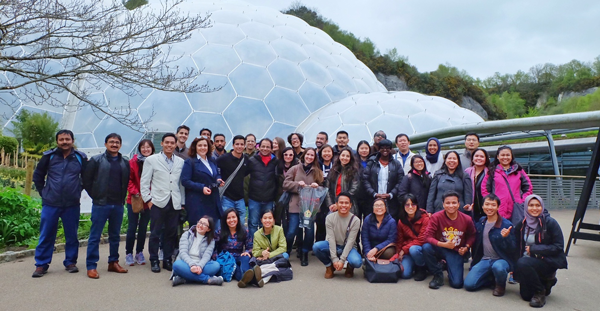 'It's not only educational, but indeed also inspirational,' said Manuela Rodriguez, a Chevening Scholar from Guatemala, studying at the University of Warwick, to describe the two day adventure from April 26 to 27 for the 'Best of British Presents: Cornwall' event.
On Thursday morning, around 40 Chevening Scholars from every corner of the UK met up in St Austell to start the journey; the Eden Project in Cornwall was the first destination.
The scholars had a guided tour from the Eden team to explore the rainforest biome. During the tour, Nathan, one of the guides, explained that the Eden Project aims to provide an experience for people to see and to emotionally connect with a situation (the rainforest) which they cannot have every day. The name of Eden implies 'something new and/or the beginning' of their mission in creating a better and sustainable world.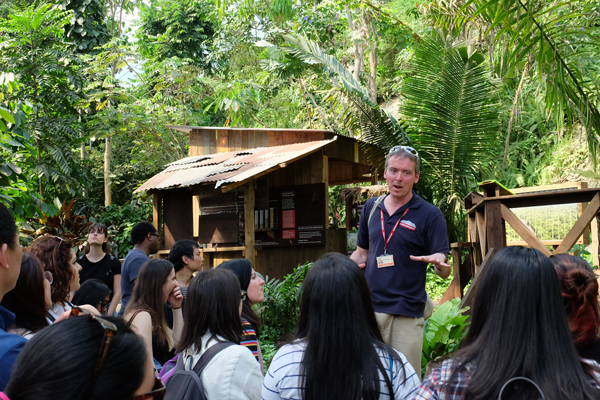 Some said it 'feels like home,' some others couldn't believe they were in the UK. Madhu Sivaraman, a scholar from India, studying at the University of Edinburgh, is one of those who felt it was like home. 'It was there that I realised the need for the preservation, protection, and promotion of what we have in our country,' he said.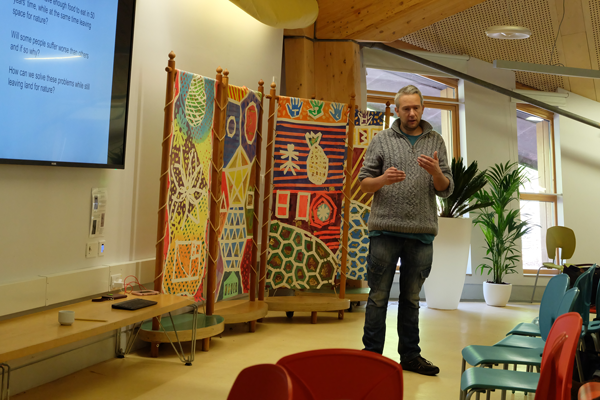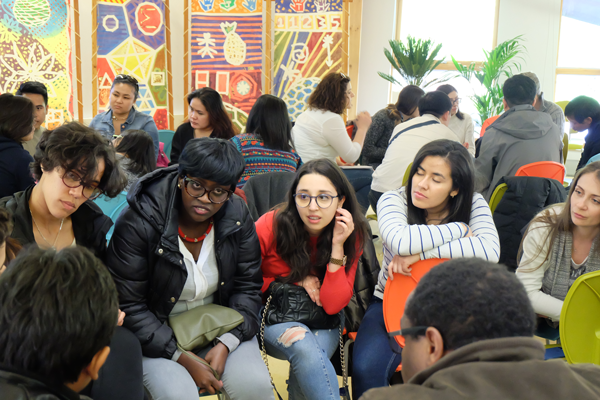 After the tour, scholars had a session with Dr Ilya Maclean from the Environment and Sustainability Institute at the University of Exeter. The talk was bringing the scholars to a discussion about the importance of biodiversity and sustainability. The scholars were then divided into groups to solve some challenges related to the issues and had a chance to share their ideas with the rest of the groups.
On Friday morning, Chevening Scholars departed from the Eden Project to the town of Falmouth. Welcomed by the University of Exeter student ambassador team, scholars were guided on a walking tour around the city. After strolling around the city, scholars were leaving for the University of Exeter Penryn Campus to listen to sessions about Cornish identity and culture.
Dr Garry Tregidga and Dr Joannie Willett from the University of Exeter Penryn Campus delivered insightful lectures related to the topic. It was explained that Cornwall is one of the UK areas that really needs improvement in terms of economy and infrastructure. And as usual, sharp questions from the scholars showered the end of the talks.
The Penryn Campus hosted a networking session with tea and Cornish typical snacks to end this two day adventure in Cornwall. Professor Stuart Bearhop, Associate Dean for International and Development, delivered closing remarks and wished every scholar a safe journey to their cities to continue their studies.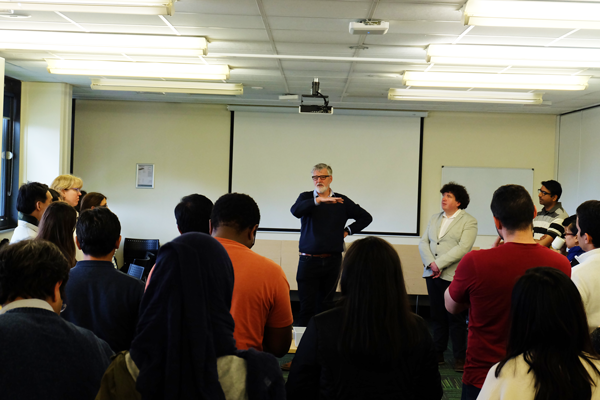 Manuela Rodriguez added: 'Visiting Cornwall with such a vibrant group of fellow Chevening Scholars loaded my energies in the midst of assignments.
'I enjoyed having the chance to connect with various members of my Chevening family by exploring the Eden Project and learning about Cornish culture and history.
'We witnessed how sustainable collaborations can contribute for a better future, as it is in the case of what used to be a clay pit and now is literally an Eden.'