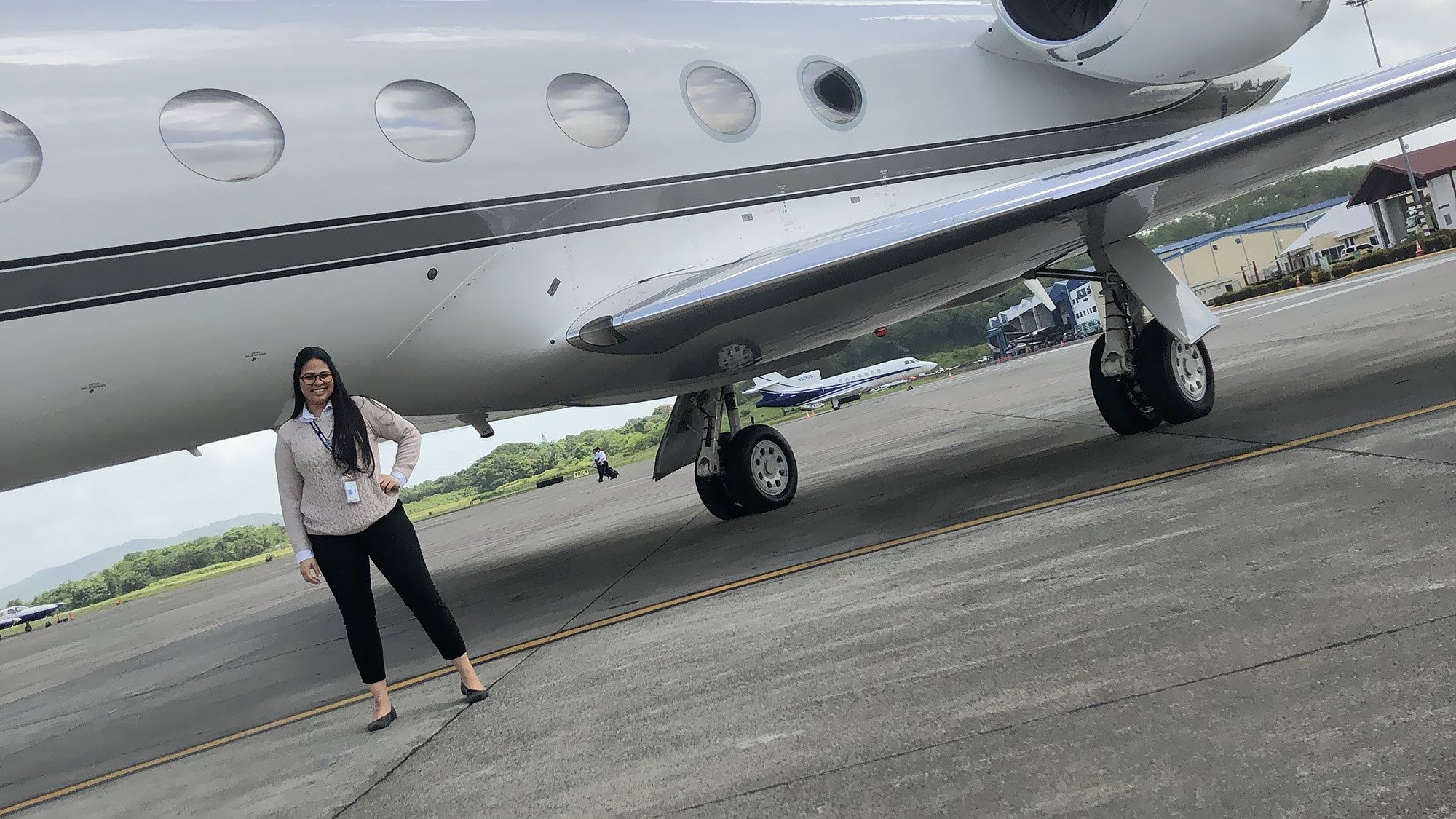 You will know that you've arrived in Wales once you see the incredible greenery and the breathtaking mountains that make you feel like you are inside a film. Living in Wales is a life changing experience that every student should live and you can expect many things when you come to live here. For example, you can easily go and enjoy many award-winning beaches on the astonishing coastline, you can hike up the second tallest mountain in the UK, Mount Snowdon, and if you feel like being even more adventurous, you can go camping at the Brecon Beacons National Park (and if you are lucky, you could even catch a glimpse of the Northern Lights). Wales has it all; I promise you'll never get bored.

'Croeso Cymru'
Wales has a very rich history and is often called the Kingdom of Castles due to its over-600 castles – that's more castles per square mile than anywhere else in the world! It is also the home of the oldest continuous record shop in the world (established 1894), Spillers Records located in the Welsh capital of Cardiff. As someone who thoroughly enjoys good food, I have to say, Welsh cakes are the best biscuits you could have. They are typically handmade cakes which look like pancakes and they're stuffed with fruit sauce making them simply delicious. Aside from these, did you know that Wales has its own language? Well, it does! Celtic Welsh is the native language here (although everyone also speaks English) and you'll always see official signage in both Welsh and English. A quick phrase you can learn to impress people is, 'croeso Cymru' which means 'welcome to Wales'. Now, you know some Welsh!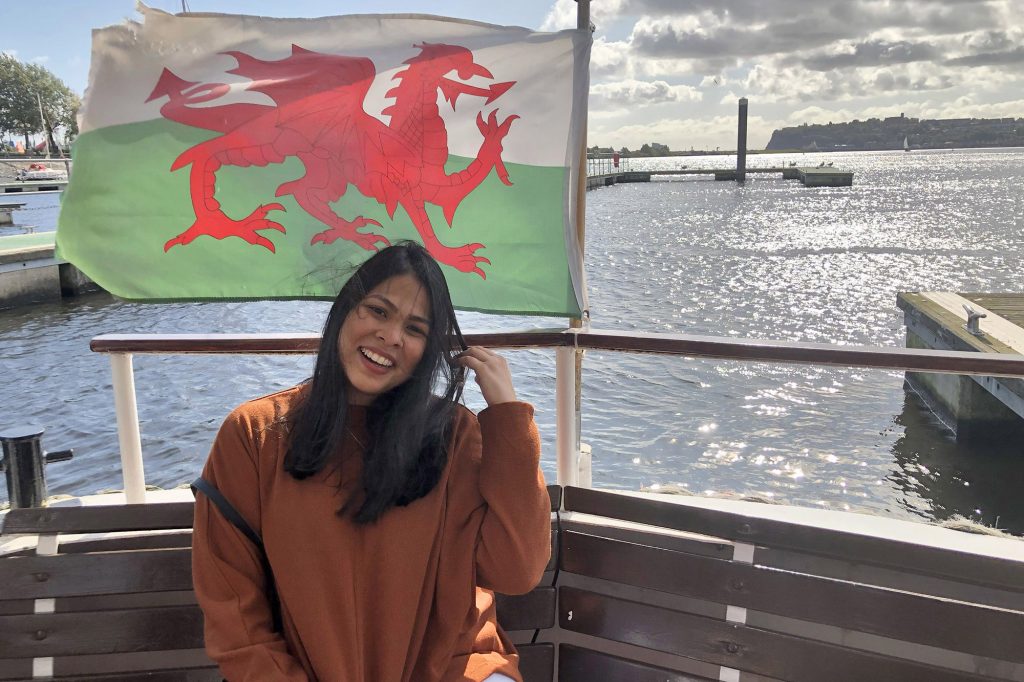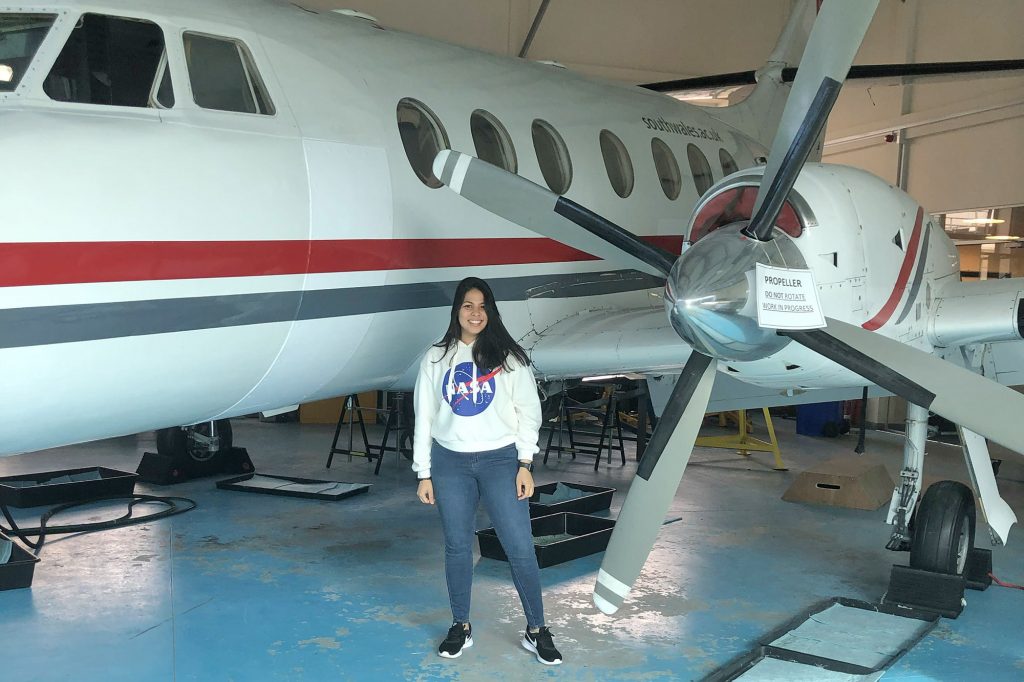 Being a woman in aviation engineering
I moved to the UK to further my knowledge of aviation engineering and management, and quickly discovered that one of the best things about my experience studying here, is the exceptional level of education that has been offered to me. It makes me very proud to see women, like the course leader of my master's, having the opportunity to work and grow in a field that was once considered 'only for men'.
According to the International Civil Aviation Organization, the percentage of women occupying management positions in this field is just 4% compared to 96% for men, but in my experience both here and back home, I can confidently say that more women are entering the field in very important ways. We now have some women pilots, maintenance technicians, and also engineers like me. In my classroom, we are currently just two women but, even this is an improvement to several years ago and demonstrates that the industry is changing! In Wales, I've had the opportunity to build multicultural relationships which help to open one's mind, and to collaborate with people who can offer different solutions to problems based on their own experiences in life.
The future of aviation at home
In the Dominican Republic, aviation is playing a very important role for the betterment of the economy and education. Our geographical location means we are a suitable place for business and having high commercial flow, which is why the government opted to make aviation a priority area. The knowledge I am able to gain here in Wales is something valuable that I can take back home to add to this growing industry, and one of my main objectives is to inspire other young women to enter the aviation field in order to contribute to closing the gender gap. As women, we need to stand up to show that we are capable of both dressing up beautifully and of knowing how to fix or fly an aircraft!
Lerined Sanchez is a 2019/2020 Chevening Scholar from the Dominican Republic studying an MSc in Aviation Engineering and Management at the University of South Wales.